Man who rescued deer from a frozen lake charged for taking them home to nurse back to health
John Stoll Jr. of Pennsylvania is facing fines after nursing a deer at his home.
In a video he shared on Facebook, the 54-year-old hunter can be seen petting the deer that lay covered in blankets.
He had helped rescue the deer, which had been trapped in a frozen lake along with other bucks. "Saved four buck from Pinchot Park today brought this guy home to save him," he captioned the post, which quickly went viral.
'A LITTLE HOPE'
He added that he took the deer home to give him "a little hope." But the deer eventually died.
"We were so devastated that he didn't make it," he said.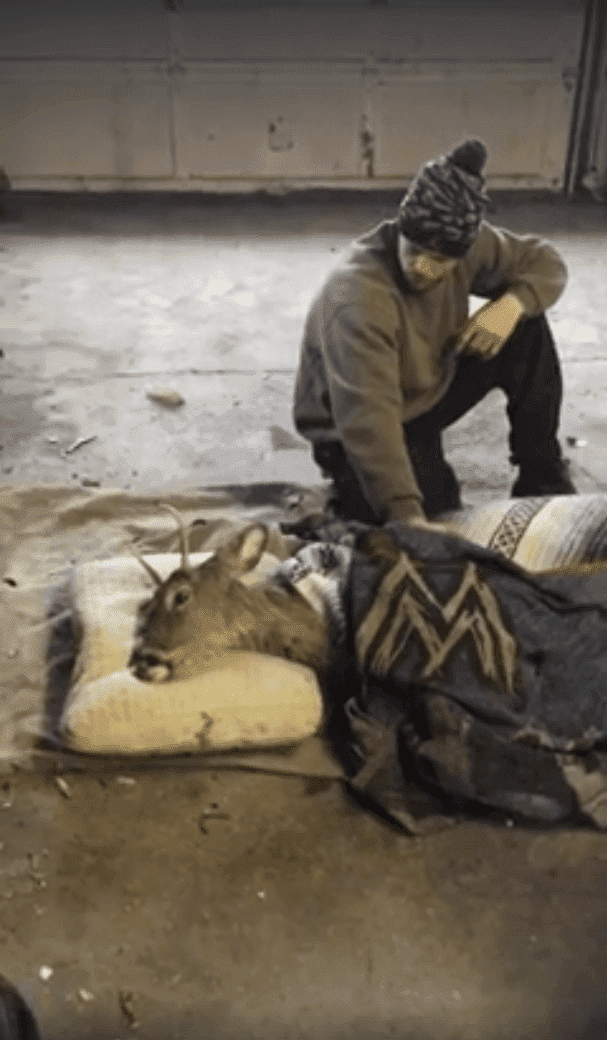 But for being a good Samaritan, Stoll has been accused of breaking the law although he helped in the effort to rescue several bucks that fell through the ice near Gifford Pinchot Park.
The rescue effort came from personnel of the Game Commission, Wellsville Fire Department and the Department of Conservation and Natural Resources.
"If they didn't want me to take that deer, why didn't they didn't they come to my house right as soon as I got home?" Stoll said.
The website of Game Commission states that "wildlife taken alive may not be retained alive, sold, or given away. Live wildlife may be relocated to a natural setting."
ANOTHER RESCUE
In a related story, a New Jersey resident helped a young buck wearing a light fixture on its head. The deer had been left alone to feed by itself. It had not eaten adequately for around four days.
He sprang into action to rescue the poor deer. He called the Monmouth County SPCA (MCSPCA), which immediately responded.
The MCSPCA sent out their Humane Law Enforcement and Animal Control team to rescue the young buck. They, in turn, sought the NJ Division of Fish and Wildlife to direct their actions.
The team sedated the creature in order to get the glass globe off of its head. They also treated minor wounds likely sustained as a result of poor visibility.