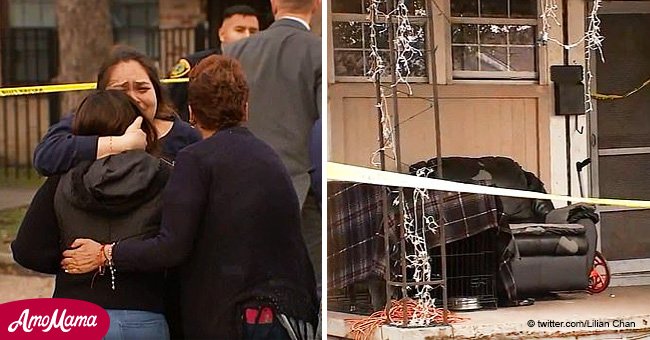 Multiple dead: Texas homeowner shot 4 men who broke into his home
Three men are dead and two are in the hospital after a failed break-in in Houston, Texas.
The five men forced their way into a home at around 1 a.m., on Saturday, January 18, 2019, but were greeted by the owner, who started shooting.
The Houston Police immediately responded to the 911 call and found one of the men dead right in front of the Sherman home.
Two of the suspects took off after the bullets started flying and managed to escape in an SUV. They didn't go far since they crashed into a pole down 71st at Harrisburg.
One of the occupants was found dead inside the vehicle while the driver collapsed a few blocks down the road, where he passed.
The last two suspects were injured and taken to the hospital, where they remain in stable condition. Investigators are now carefully analyzing the crime scene.
Neighbors rushed out of their houses upon hearing the shots being fired and, according to homicide detective Travis Miller, the criminals shot back at the homeowner.
Police found multiple shell casings in front of the house, all belonging to several different types of guns, and they were all identified with yellow evidence markers.
The proper authorities are yet to reveal the identity of the five masked men but their families must have been informed of the situation since some of them showed up at the scene.
This was the second shooting in Texas in the last few days; the other one took place in Cypress, outside the Christ The Redeemer Catholic Church, near North Houston Road.
A 62-year-old man named Arthur Edigin opened fire over his estranged wife and daughter, whose identities haven't been publicly shared.
The 66-year-old woman died on site while the 31-year-old was critically wounded. Edigin was spotted driving a white 2008 Suburban and was later found in a hotel at 2424 West Sam Houston Parkway.
A S.W.A.T. team was called and was able to break into the room after the negotiations failed, but the man was already dead inside, having committed suicide.
Please fill in your e-mail so we can share with you our top stories!