Miracle survivor: puppy abandoned in the freezing snow begs rescuers for help
A puppy was left to die tied to a tree in the middle of the snow, to survive he looked for warmth as he could. Luckily, his strong screams alerted the rescuers.
Throwing an animal in the street is something very cruel, but leaving a helpless puppy alone in the middle of the snow and extreme cold is even worse.
A pit bull mix puppy almost doesn't survive, but his immense desire to have a second chance resulted in loud screams that alerted neighbors and that could make this beautiful puppy was rescued.
When Donna from Stray Rescue of St. Louis first saw the puppy, her heart broke into a thousand pieces, "this poor soul completely broke our hearts in two. I was shaking and screaming with fear," she told We Love Animals.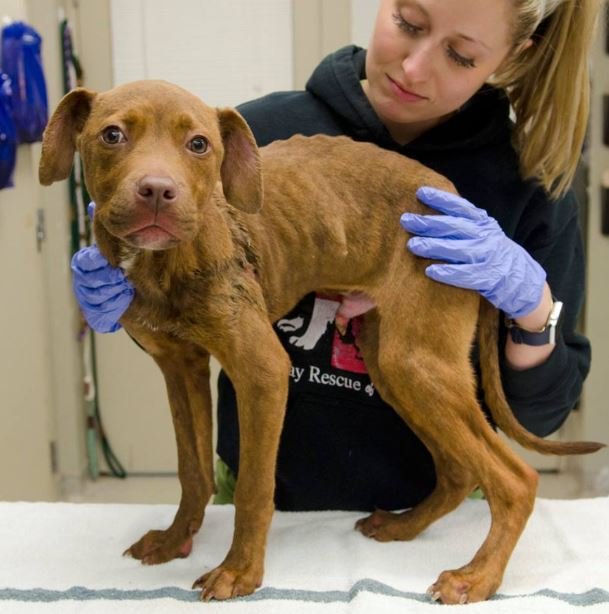 The loud and sad howls were enough evidence that the puppy was suffering. He was curled up against a stick, trying to fight the cold. For more on this story go to our Twitter account @amomama_usa.
But that was not the only thing, besides, his body was covered in bruises and wounds, and it was one of the saddest things that this young veterinarian has ever seen.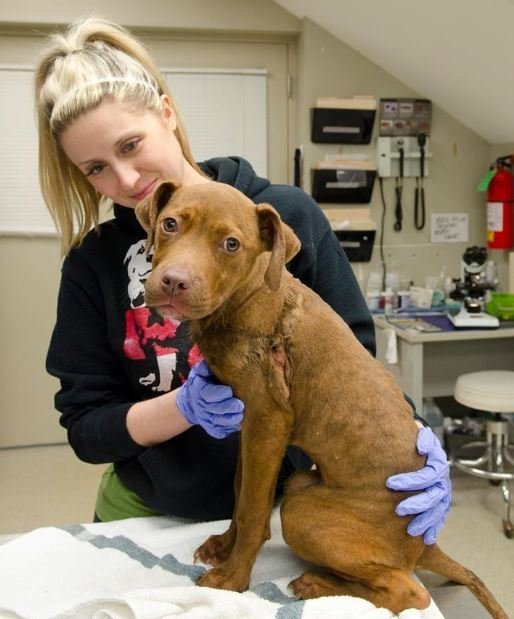 Knowing his condition, Donna believed that the little one would flee scared when they approached, but it was not like that. As if he knew they were going to help him, the dog did not resist and let the rescuers strap him on the neck.
They called him Weezer and instantly noticed that he had an infected wound on one side, near one of the front legs. They carefully removed him from there, tucked him up and put him in a car to take him to the shelter.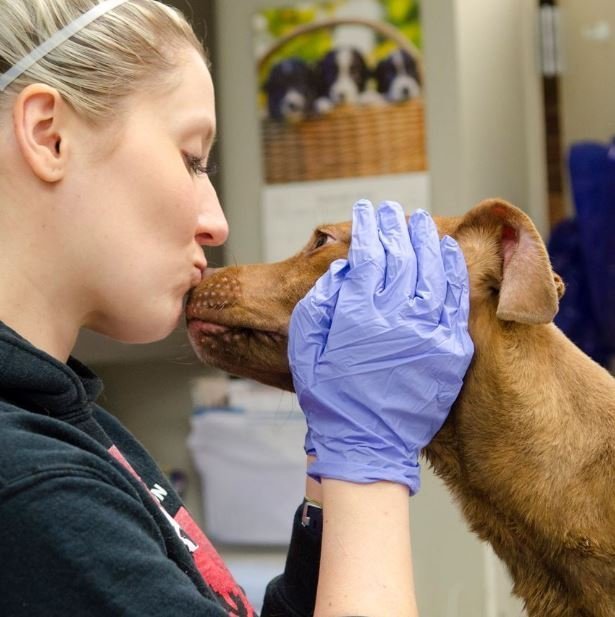 After the veterinarian's review, it was determined that Weezer's infection was the result of an embedded harness. Stray Rescue wrote, "It looks like he may have had a harness that got embedded and became severely infected. We have seen many necklaces inlaid, but not harnesses embedded."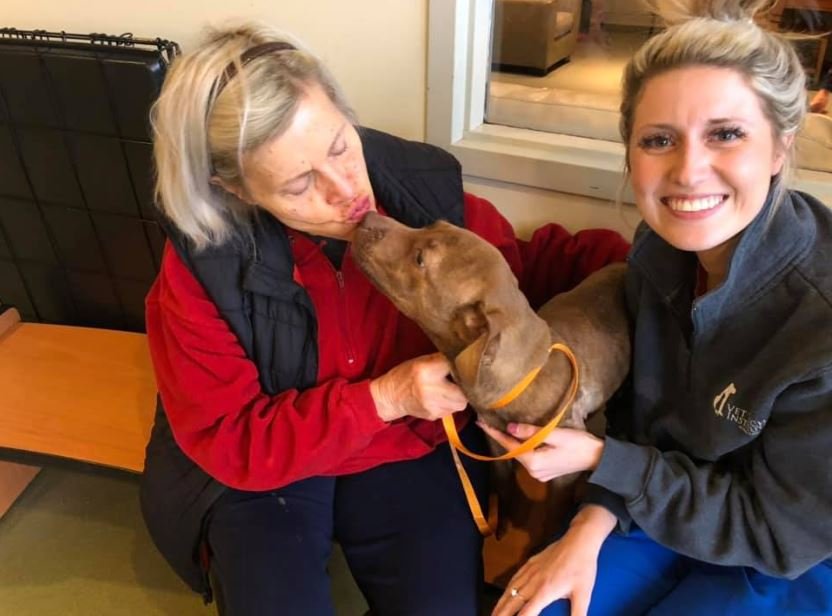 Fortunately, the infection was easy to treat; with the proper care and medication, it will improve.
He is apparently seven months old and will soon be fully recovered and ready to begin an adoption process and have a loving family that loves him and would never abandon him.
In a similar story, two workers decided to stop the vehicle in which they were traveling to check it for maintenance reasons. It was at that moment when they observed a strange figure in a small stream of icy water that ran nearby.
They were surprised to notice that there was a puppy that was trying desperately to stay afloat. Immediately, they stopped what they were doing and got into the current to help the animal. One of them managed to reach it and remove it from the ice water.