Heartbreaking video shows dog chasing after his owner's car after being abandoned
A heartbreaking video was released to Facebook showing an abandoned dog chasing after his owner's car outside an animal rescue shelter.
A disturbing trend is on the rise as more and more pet owners abandon their animals. One of the worst scenarios a pet can live through is being abandoned by its owners.
Recently a young pup was left outside a shelter's entrance by their owner. the Founder of and Executive Director of Animal Rescue Fund of Mississippi (ARF), Pippa Jackson revealed that this happens on a regular basis.
Usually, pets are left outside the entrance in a box or in their carrier. Pippa or the staff will find them when they get to work in the morning.
However, this time was different. The owner simply shoved the dog out of the car and heartlessly drove away while their pet chased after them confused.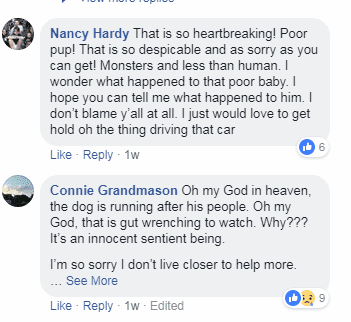 Jackson revealed she only found out about the missing dog and the horrible event after she saw the footage on the security camera. She says she was looking through the footage to find information on two different abandoned dogs.
The two other dogs were left at the shelter's gates shivering in a carrier that was "too small" to comfortably hold both pets. While skimming through the footage she stumbled on the video of the dog chasing after the car.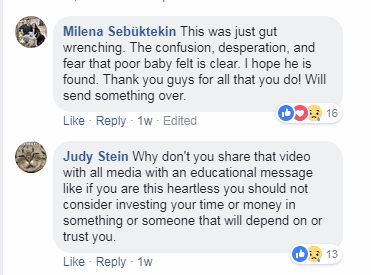 Jackson has been working at the animal shelter for around 14 years now. She says she understands that many people leave their pets for their own reasons.
During an interview, she said, "We are not here to chastise people. Life happens. We don't want to make a difficult decision more difficult."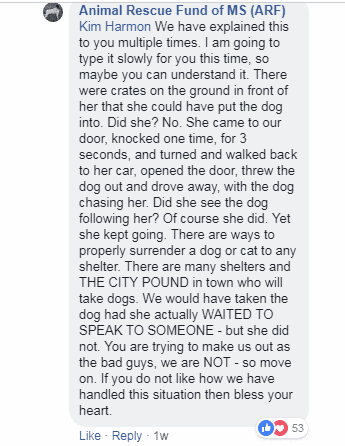 She added that they normally take the animals in and provide them a home. However, she went on to say that this case is very different from every other one that she has come across.
She was horrified at how little the owner cared about the safety of the dog. According to Jackson, the full footage showed the person with the dog, parking at the shelter during business hours before walking up to the front door. However, instead of speaking with one of the staff, the person returned to the car and pushed their dog out and drove away.
"They almost ran over the dog when they were backing out. When dogs are discarded they generally stay in the same area waiting for their owners to come back," Jackson said. "But this dog appears to be young and may not have those survival skills." 
Last year in a similar incident, the Hawkins County Humane Society released a video of a heartless man parking his truck in the parking lot of an animal shelter. When he saw it was closed, he left his dog outside the car.
He got in his car and drove away. The dog chased him down the road, but not even then the man looked back.