Kamala Harris: Trump Tower should be used as a shelter for furloughed federal workers
During a recent interview, US Senator, Kamala Harris suggested President Trump open up the Trump Towers to furloughed federal workers rent free, as the partial government shutdown continues.
Following the California Democrat's announcement on Monday that she would be running for president in 2020, Kamala appeared on MSNBC for an interview with Rachel Maddow on Wednesday night. 
With the ongoing partial government shutdown on everyone's lips, Kamala hopes that the votes being held in the Senate later in the week would lead to the reopening of the government.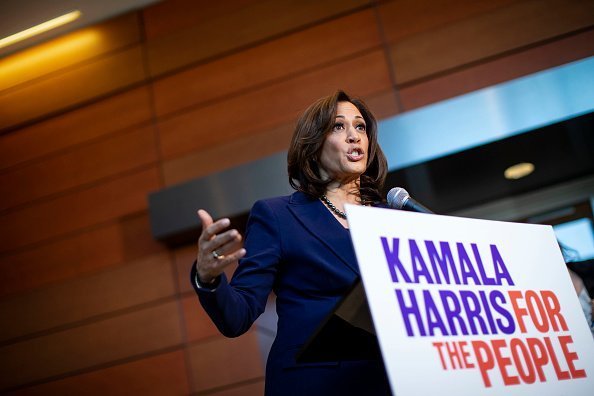 Since the partial shutdown started on December 22, 2018, about 800,000 government employees and their family's directly bore the consequences, as 420,000 are working without pay and another 380,000 on furlough. During the interview with Rachel, Kamala
said
that federal workers "don't want a wall, they want a paycheck." 
Kamala came up with a tongue in the cheek comment, as many unpaid workers face dire consequences due to not getting paid. Many face eviction and struggle to put food on the table, as Kamala said:
"If the president feels this strongly about it, then open up the Trump Tower and let everybody live in there rent-free, and then maybe we can start having a discussion. I bet he's got some rooms."
Of the opinion that the partial shutdown is irresponsible and that the government should always be open, Kamala added:
"I think it is absolutely the height of irresponsibility that this administration is holding them and the American public hostage over the president's vanity project. We have to keep the government running, and we have to open the government back up, and there should not be any conditions on that."
According to Kamala, President Trump is being a hypocrite for advocating that his proposed border wall would strengthen national security. In her opinion, the situation has only weakened it and said:
"If you really want to secure the nation, pay those people to do the job they took an oath to do every day."
Kamala, a former California attorney general and district attorney in San Fransisco, announced running for president in 2020 during an interview on ABC's 'Good morning America on Monday. During the early-morning Martin Luther King Jr. Day interview she said:
"I am running for president. This is a moment in time where I feel a sense of responsibility to stand up and fight for the best of who we are."
Since December, Kamala is the third senator to join the race for president and is shaping up to be a crowded Democratic primary field.
The senator is the first African-American to formally announce intentions on running for president, and probably not coincidental that she chose Martin Luther King Jr. Day to do so. Additionally, it also coincides down to the week, 47 years ago, when Shirley Chisholm became the first black woman to put in her bid for a presidential nomination.
Kamala invited supporters to attend her official announcement on January 27 in her hometown of Oakland, California. According to a campaign spokesperson, Kamala's campaign received donations from people in all 50 states within 30 minutes of her announcement that she will be running for president.
It would appear that Kamala listened to her dear friend, NCIS's Pauley Perrette, who has been "begging her to run" for president.
I've known @KamalaHarris for over a decade. She's brilliant. I've been begging her to run. She'd be a great president. Proud of my friend. #Kamala2020 pic.twitter.com/SCFkluT7qX

— Pauley Perrette (@PauleyP) January 21, 2019