Steve Harvey's Wife Marjorie Fires Back After Backlash over Video Showing Her Grandkids' Playtime
Marjorie Harvey, the wife of Steve Harvey, responded to some of the negative comments that people wrote on a video showing her granddaughters playing with her dolls.
Earlier this week, Marjorie uploaded a short clip that portrayed her two granddaughters, Rose and Elle, "breastfeeding" their dolls in the most adorable way. When the person recording asked them what they were doing, they replied, "feeding out babies – from our boobies."
While it is not certain, both girls probably learned about breastfeeding from seeing Rose's mother, Amanda Harvey, doing so with baby Ezra, Marjorie and Steve's fifth grandchildren.
GETTING BACKLASH
Even though most people considered that it was a cute clip, some others said that it was "sick" and took to the comment section to share their negative thoughts. One of them pointed out that the girls should have got baby bottles to play with instead.
Others were a lot more aggressive and labeled the clip as "nasty," "unpleasant," and "not cute at all." However, several followers considered that there was nothing wrong with the video and defended Marjorie and her family.
DEFENDING THE FAMILY
"There is nothing inappropriate or shameful about young girls emulating their mother providing nourishment for their sibling. This is called bonding and also allows the girls to develop a positive sense of body awareness. This is LOVE!" wrote one user.
Others just set clear that children tend to copy what grown people around them do and that it was not an uncommon behavior at all. After a while, even Marjorie took to the comment section to fight back attackers.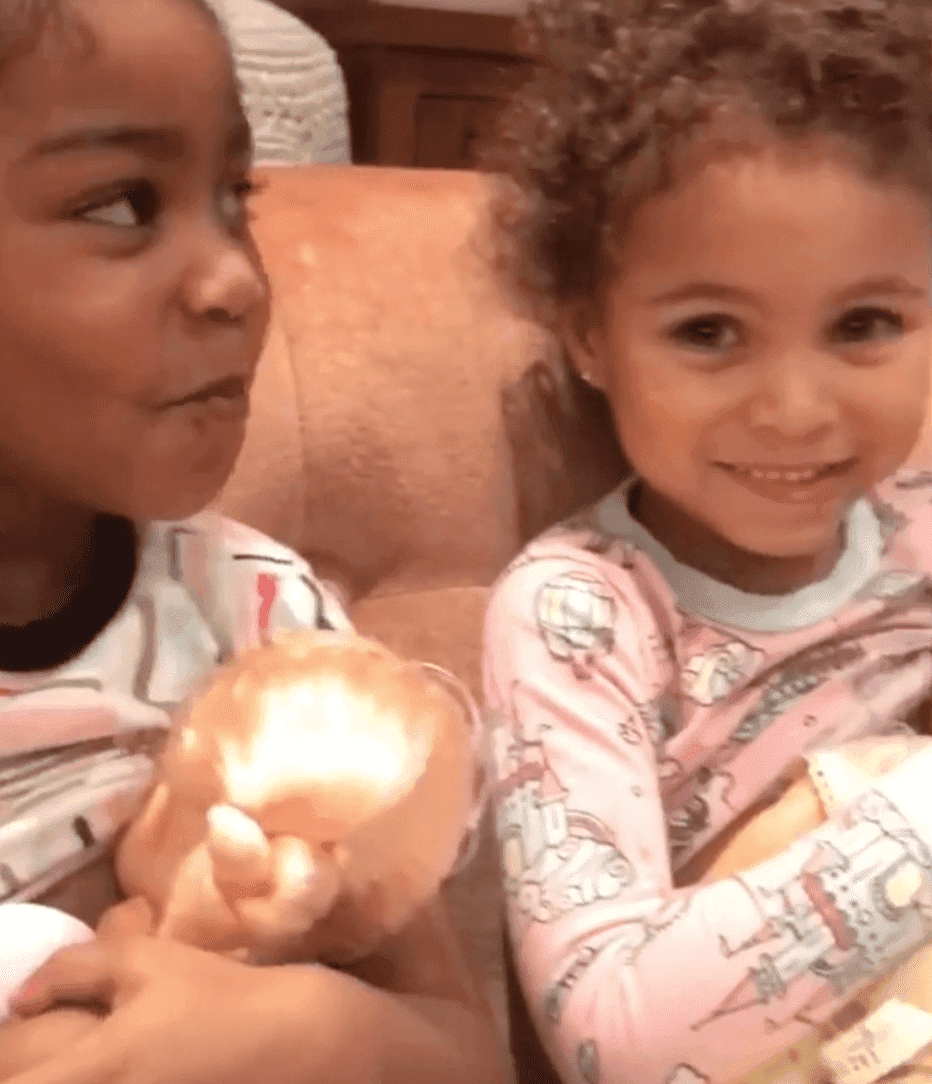 MARJORIE'S COMMENT
"Cleary some of y'all weren't breastfed. Maybe that's the problem. Some of y'all need a hug [sic]," wrote Marjorie. Unfortunately, it was not the first time that the 55-year-old lady has defended a member of her family on social media.
In a photo that Lori Harvey uploaded, a follower attacked her questioning her character, something that Marjorie didn't like, of course.
DEFENDING HER DAUGHTER
The attacker wrote, "they say she's a [expletive] is it true?" to what Marjorie replied, "this is my daughter… not your mother," tagging the user. Some people, though, considered that Marjorie shouldn't have said anything in this case given her "history."
Before marrying Steve, Marjorie was rumored to have an affair with him while he was still married to his ex-wife, Mary Shackelford. In fact, Mary filed a lawsuit accusing Steve of cheating on her with Marjorie, but the petition was dismissed a few months later.
Some years before Steve, Marjorie was married to drug lord Jim Townsend, the father of two of her children. Jim was later imprisoned for his dealings and five years down the line, Marjorie hooked up with Donnell Woods, another drug lord who fathered Lori.