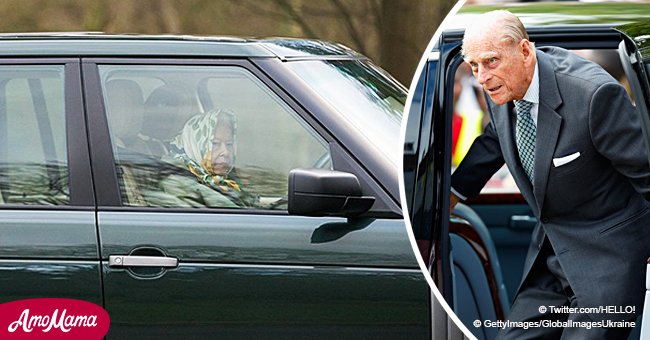 Queen was spotted driving alone 5 days after Prince Phillip's car crash involving a mom and baby
Queen Elizabeth has recently been spotted driving on her own, without any security guard or personal protection in sight.
In light of the controversy created by her husband, Prince Philip, who was involved in a major car accident, the monarch made sure she was wearing a seatbelt during her outing.
Prince Philip was caught driving without a seatbelt just days after the accident, but hasn't been seen in public ever since the pictures went viral on social media.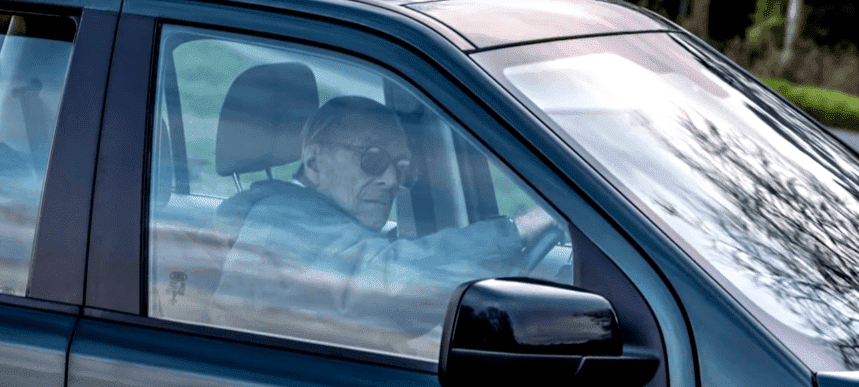 Prince Philip driving without a seatbelt - CBS This Morning
Queen Elizabeth might have not been very pleased with her husband and the unwanted attention that he brought upon the Royal Family, which was why she was barely noticed on Tuesday, January 22, 2019.
The Royal was seen wearing a trench coat and a floral headscarf, an ensemble that she has worn in the past whenever she felt the urge to drive one of her cars.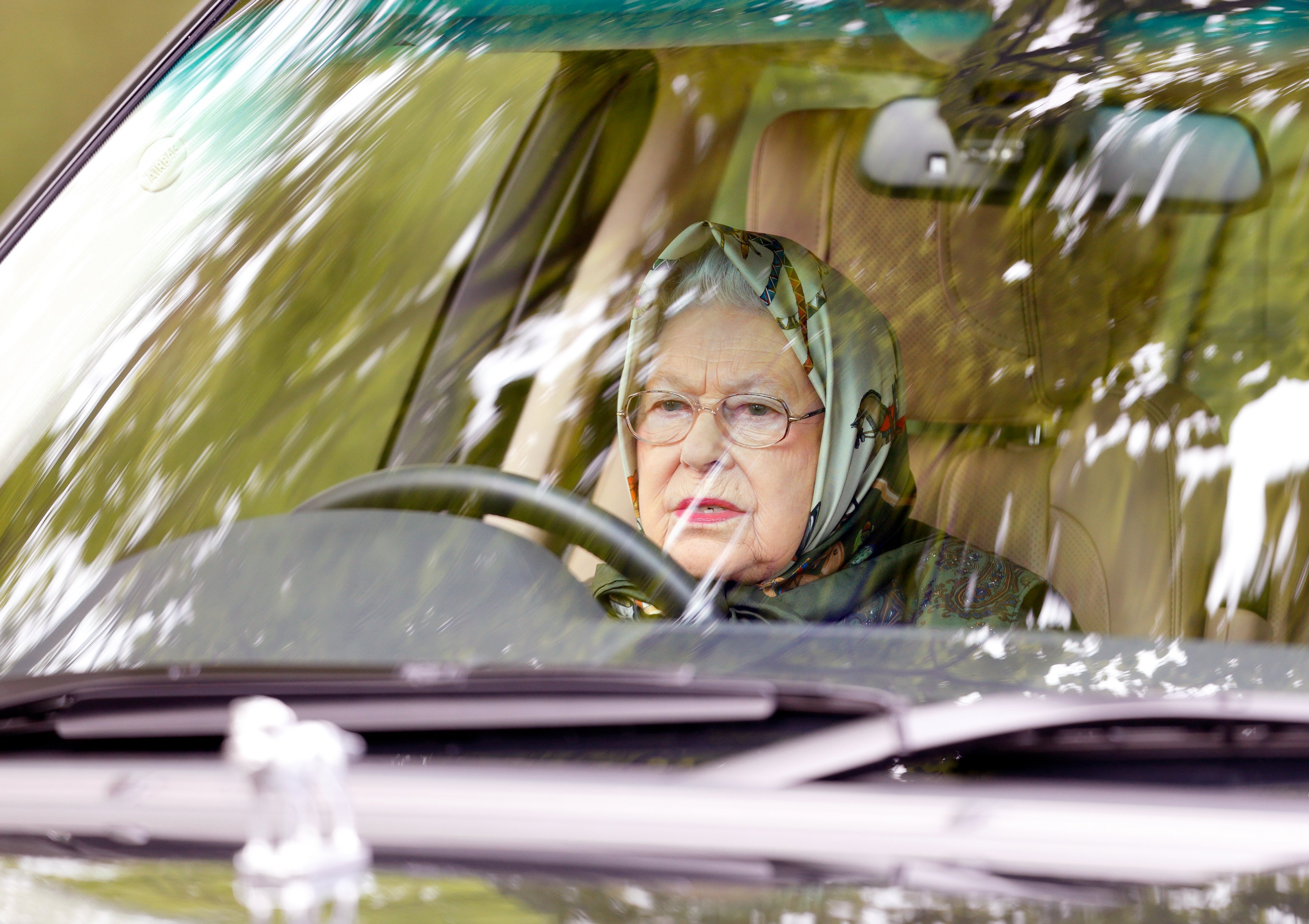 Queen Elizabeth driving - Getty Images
Prior to her public appearance on Tuesday, the 92-year-old attended Sunday church at St. Peter Church, in Wolferton, Norfolk, with her son Prince Andrew.
That day, the Queen was not wearing a seatbelt as she was sitting in the back seat of her chauffeur-driven vehicle. It has been reported that, unlike popular opinion, the Royals are not immune to the law.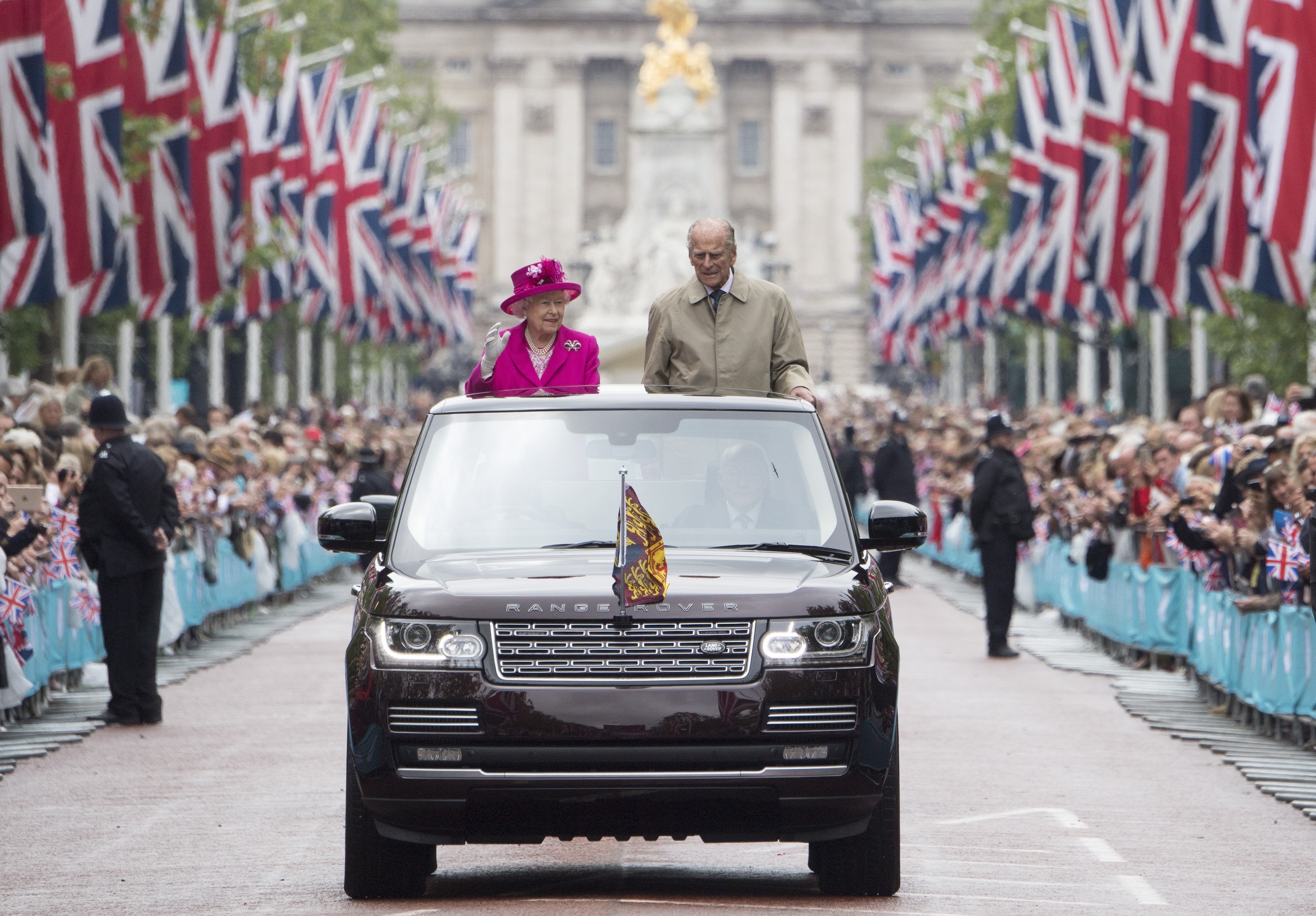 Queen Elizabeth and Prince Philip during a procession - Getty Images
There seem to be a few exceptions when it comes to seatbelts, including times when the members of the Royal Family are not required to wear one, such as classic cars, which are not equipped with the safety measure.
During processions organized by or on behalf of the Crown, a person is also not required to wear a seatbelt, but under normal circumstances, the Royals must abide by the law.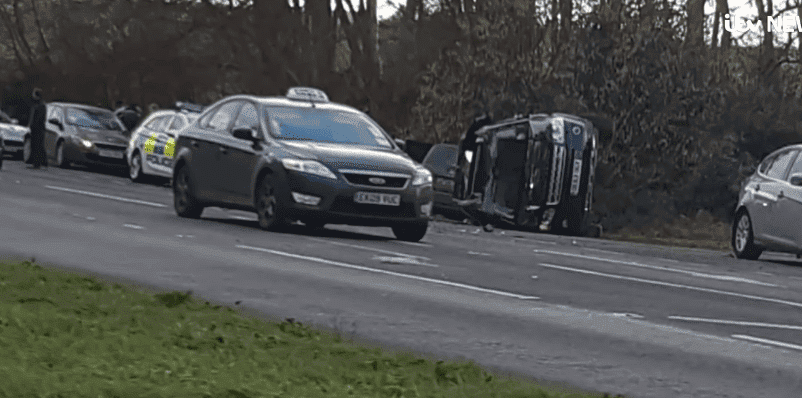 Prince Philip's crashed Land Rover - ITV News
RECKLESSNESS BEHIND THE WHEEL
The photos of Prince Philip driving without a seatbelt reportedly prompted the Norfolk police to intervene, with officers sending "words of advice" to the 97-year-old regarding the dangerous practice.
The crash involving the Prince's Land Rover and a KIA almost claimed four lives, including Philip's, who managed to escape unharmed. Unfortunately, the same can't be said about two of the victims.
Emma Fairweather, the driver, broke her wrist in the process, while her friend, whose name is yet to be revealed, injured her knee. Fairweather's nine-month-old son was also in the car at the time but didn't get hurt.
Please fill in your e-mail so we can share with you our top stories!