Touching moment a woman pulls out her scarf to cover a frozen and wet street dog
A woman in Turkey was caught on camera showing a kind and selfless gesture toward a total stranger – an innocent street dog.
A video shared on Facebook reveals a dog curled up in front of the door of a store, taking refuge underneath the store's overhang.
The day seems to be a rainy one, and it is apparent that the overhang is doing little to keep the dog dry and warm. Sadly, it was the only shelter the poor animal could find in the rain.
Right then, a woman walks out from the store and notices the poor dog curling up beside the doorway.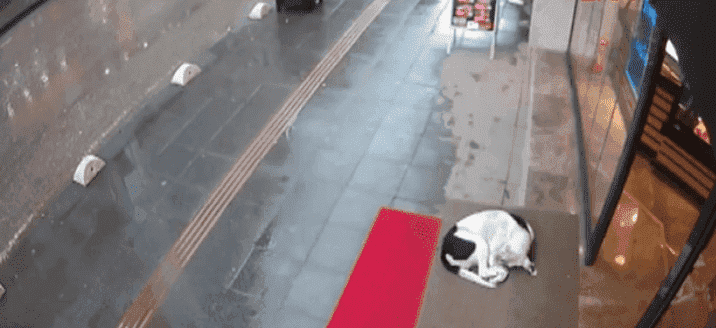 She stands there a few moments before finally pulling out her scarf and covering the dog with it. She then walked away never knowing that her noble action was being recorded.
"The weather was so cold. I just couldn't take it when I saw him shivering."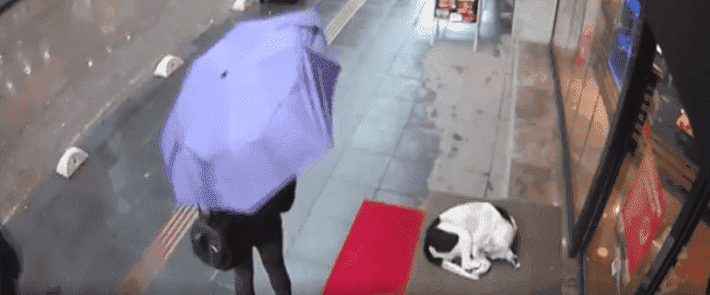 The woman might have thought that her selfless action was not seen by anyone but she couldn't have been more wrong.
The video has now gone viral with more than 1.3 million views and over thousands of reactions and shares so far on Facebook.
As the video of her sweet gesture got popular, one viewer surprisingly recognized the woman as one of their own friends, Duygu Elma, as per the Dodo.
Elma never expected all the adoration and fame in return for her kindness. The only thing she thought about while gifting the dog her scarf was that it was the best she could do for the poor creature at that moment.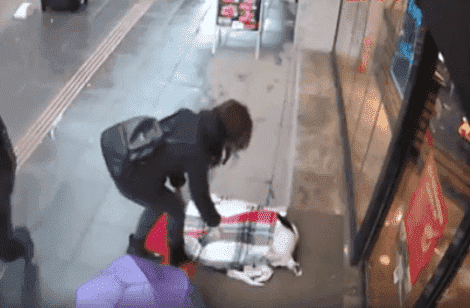 "I couldn't imagine that my actions would receive this attention. I'm very surprised about it. The weather was so cold. I just couldn't take it when I saw him shivering."
Duygu Elma, The Dodo, January 4, 2019
She also expressed her delight at having set an example for others to follow. She also hoped that there would be more people joining in to help these animals.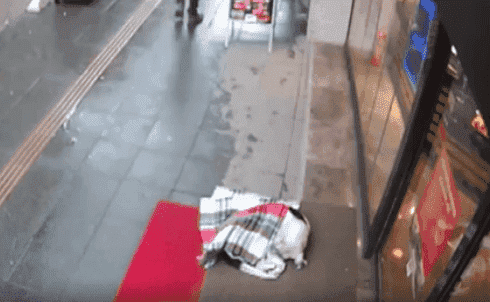 Such kind and selfless gestures from people always leave us inspired, and, fortunately, we get to hear about such incidents every now and then.
Last year, a 19-year-old man was also caught on camera giving his own jacket to a dog, who was left outside in heavy rainfall.
The young man gave his own jacket to the poor animal after he could not untie his leash and move him to a safe place.