53-year-old McDonald's worker bursts into tears after a kind customer gifted her with a car
Vicki Anderson could not believe her eyes when a generous man gave her a car as a present.
A YouTube video shows the 53-year-old McDonald's worker in Kansas bursting into tears after one of her regular customers revealed his unexpected gift.
"You're welcome. You're a blessing to me - you make me smile every time I come through here."
The video shows Chris Ellis, the kind customer, leading the employee outside and having the surprise of her life when she saw the gift waiting for her in the backyard.
Ellis decided to gift Anderson a car after hearing that her old car had been written off because of its unrepairable condition and that she could not afford a replacement.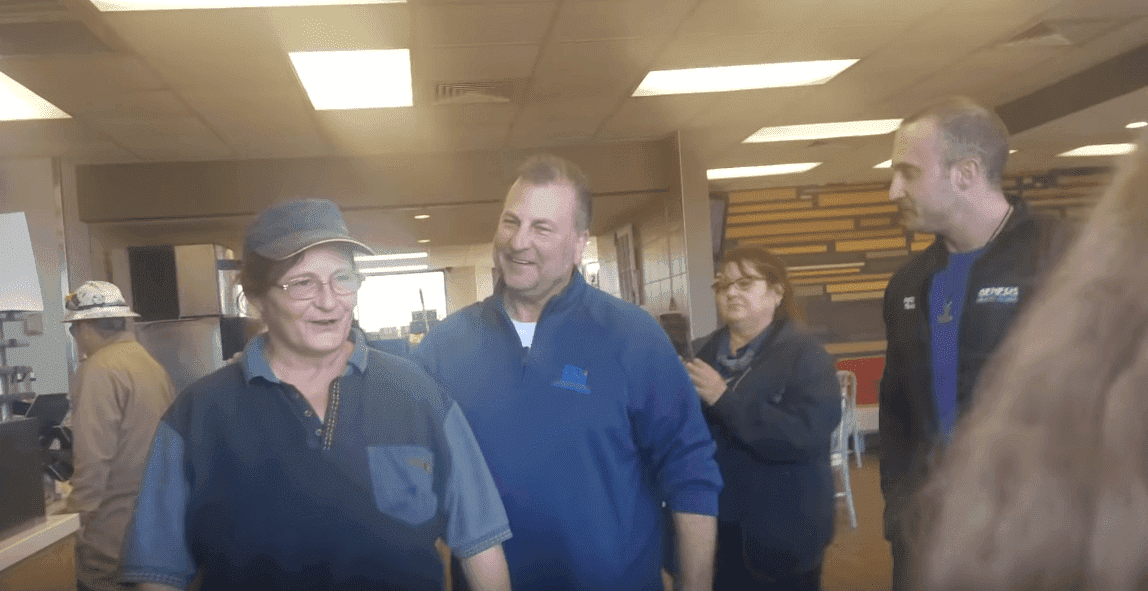 OLD CAR BEYOND REPAIR
A kind-hearted customer at a McDonald's in Kansas yesterday gifted a car to an employee whose vehicle was written off and could not afford a replacement. 
Ellis found out about Anderson's predicament when he came through the McDonald's drive-thru one day. She simply asked him if he knew of any cheap cars for sale, and he replied that he would help her look.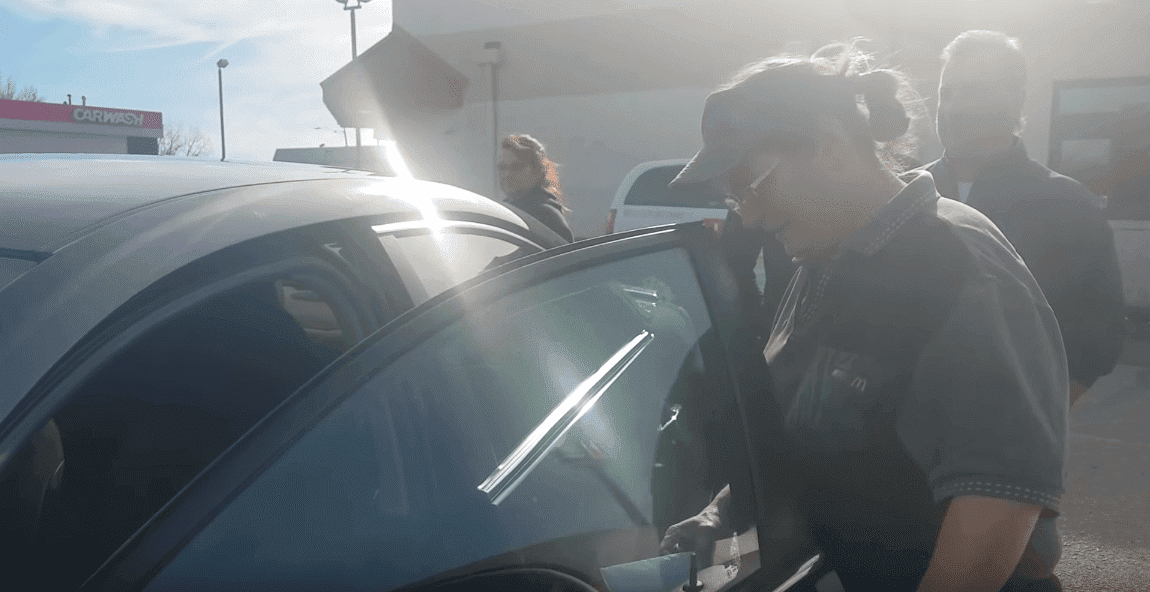 The car that Ellis gave Anderson is her son Josh's old 2009 Pontiac G6.
"God bless you, and you too," Anderson can be heard telling Ellis and her son in the video.
"You're welcome. You're a blessing to me - you make me smile every time I come through here," Ellis replies.
ANOTHER HEARTWARMING STORY
This heartwarming story is reminiscent of another scene when a brain tumor patient surprised a homeless honors student with a brand-new car.
Sionna Brenn, 19, broke down in tears after receiving a brand-new Toyota Corolla by Charlie Jabaley, who was diagnosed with a brain tumor more than a year earlier.
Jabaley is a former manager of 2 Chainz. He surprised Brenn the gift while she was working at a Starbucks in the Houston.
Brenn was bringing trash out to the dumpsters, totally unaware that anyone was there to see her.
Then, Jabaley, a Grammy award winner, jumped out of a dumpster and ran towards her. The homeless honors student covered her face and began crying as he announced that the Toyota Corolla was all hers. He also said he would pay for her driving lessons.