Lady Gaga Slams Donald Trump on Stage During a Performance
During Lady Gaga's show on Saturday, she stopped her performance to give her opinion on current political issues.
Lady Gaga was performing at the Park Theatre in Las Vegas on December 19, when she hit pause on her hit 'Million Reasons' as part of her Enigma tour, to speak to her fans.
The singer commented on the partial government shutdown and Vice President, Mike Pence's wife for taking a job at a controversial Christian school.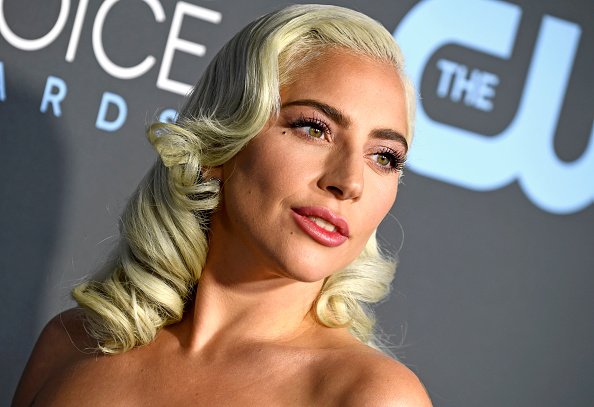 Karen Pence had recently accepted a teaching post at Immanuel Christian School in Virginia, with an employee standard that says:
"I understand that the term 'marriage' has only one meaning; the uniting of one man and one woman in a single, exclusive covenant union as delineated in Scripture."
The employee standard also goes on to state that "homosexual or lesbian sexual activity, polygamy, transgender identity, any other violation of the unique roles of male and female" are considered "moral misconduct" and violations thereof would constitute a breach of the employment agreement.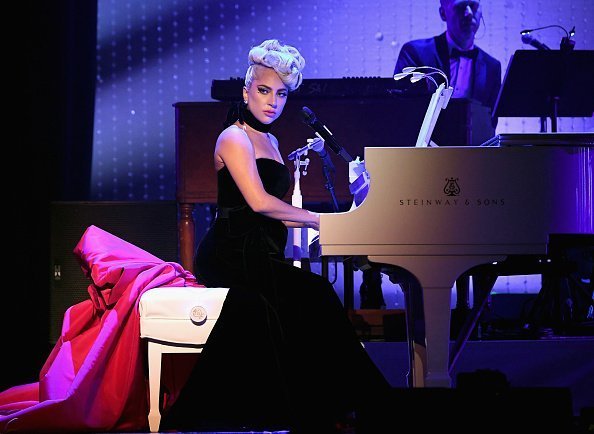 Lady Gaga remained seated her the piano as she stopped her performance and
said
:
"And that the ***** president of the United States could please put our government back in business."
People roared with cheers, and Lady Gaga paused momentarily before she continued:
"There are people who live pay cheque to pay cheque and need their money."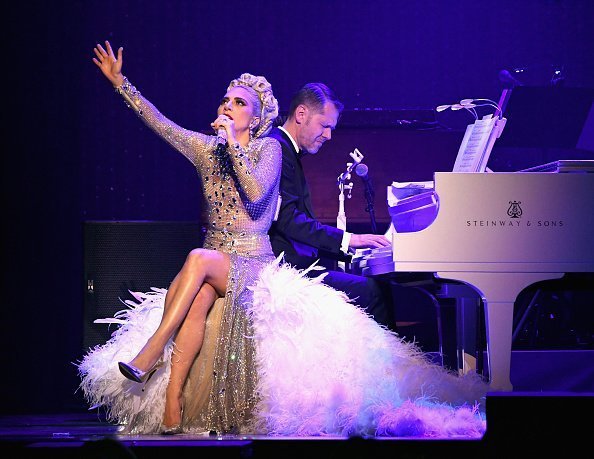 The pop icon was far from finished as she paused again amid the deafening whistles and sounds of agreement before she
added
:
"And to Mike Pence, who thinks it's acceptable that his wife work at a school that bans LGBTQ, you are wrong. You say we should not discriminate against Christianity; you are the worst representation of what it means to be a Christian."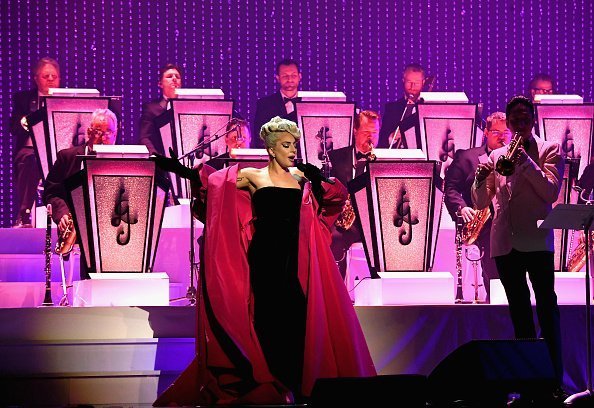 Passionately Lady Gaga finished off her
thoughts
as her fans cheered her on:
"I am a Christian woman and what I do know about Christianity is that we bear no prejudice and everybody is welcome. So you can take all that disgrace Mr. Pence, and you can look yourself in the mirror, and you'll find it right there."
ENIGMA pic.twitter.com/m4JdcMTpap

— Lady Gaga (@ladygaga) December 28, 2018
Before she continued with the show, a visibly angry Lady Gaga raised a hand and apologized, "Okay, I'm sorry, I got upset for a second there," before she transitioned back into the song.
Known as an avid supporter of the LGBTQ community and critic to President Trump, the comments during her show comes as no surprise. She also has several performances scheduled in Las Vegas until November 9.
Support to those bearing the consequences of the partial government shutdown has come in different forms, while some advocate, others have made another plan.
Canadian air traffic controllers banded together to provide meals for their American counterparts, who are working without pay. According to Peter Duffey, president, and CEO of the Canadian Air Traffic Control Association, they put their plan into action on January 10.
Edmonton air traffic controllers wanted to do something for their peers in Anchorage, Alaska; an sent them meals. The sentiment soon spread, and other air traffic control centers across the U.S. also received meals in the form of pizzas.
In the last week and a half, over 400 pizza's got sent to 52 different air traffic control centers in the United States, "and that number just keeps growing."
For them, their show of support was also to let their American counterparts know that the Canadian Air Traffic Control Association had their back. In 2016, American air traffic controllers donated thousands of dollars to their colleagues in Fort McMurray after wildfires swept through the area.
Canadian air traffic controllers send pizza to US counterparts as shutdown drags on https://t.co/w4Zm4kXu86 pic.twitter.com/FOMQlgA7N9

— The Hill (@thehill) January 13, 2019
Jimmy Kimmel also added a solution to helping those affected by the government shutdown, during his show on January 9, 2019. To help, Jimmy announced that for the duration of the shutdown, the show would get a federal employee to come work on the show every night for the duration of the shutdown. 
If there is one positive in this dire situation, it is that people are showing compassion and care for their fellow citizens in need on a large scale.