Mom of 7 children identified as one of the five victims tragically killed at Florida bank
One of the 5 victims of the SunTrust Bank shooting was a mother of 7.
The community of Sebring Florida is still reeling in the aftermath of the brutal killings on Januar 23, 201 at a local branch of the SunTrust Bank.
A lone gunman, 21-year-old Zephen Xaver, erupted into the bank and shot all five of the people inside dead. One of the victims has now been identified as 38-year-old Ana Piñon-Williams.
We're deeply saddened by the tragic shooting at our Sebring, FL branch. We're working with law enforcement & are dedicated to supporting the people & families impacted by this horrible & senseless tragedy. Our entire team mourns this terrible loss. -Bill Rogers, Chairman & CEO

— SunTrust (@AskSunTrust) January 23, 2019
"We now begin the healing process. We attempt to make sense of a senseless act. We attempt to mourn the loss of our peers, our neighbors, our mothers, and daughters."
DEVASTATED FAMILY SPEAKS OF VICTIM
Tim Williams, Ana's brother-in-law addressed the media on behalf of the grieving family and spoke movingly of his sister-in-law, the mother of 3 biological children, and the stepmother of 4 more.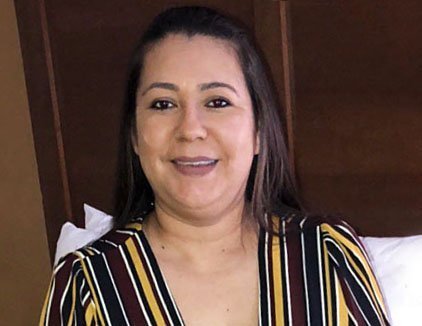 The man described by a neighbor as "polite and responsible," was also fascinated by death and guns, revealed ex-girlfriend, Alex Gerlach.
"HER LIFE WAS TRULY A LIGHT IN THIS WORLD"
Williams spoke of the family's incomprehension of the force that would move someone to such an act of darkness and extended his condolences to the families of the other victims.
"Her life was truly a light in this world, she made it a better place. We do not know what was going in the mind of the individual who committed this atrocious act, but we know he was influenced by the darkness in this world."
BREAKING: Police in Sebring, Florida are investigating a shooting at bank. After hostage negotiations, the suspect surrendered to the SWAT team. We will continue to distribute elements on Newsource as we get more information.
RE-81WE
RE-85WE
RE-84WE pic.twitter.com/RPKEyaPJDM

— CNN Newsource (@CNNNewsource) January 23, 2019
ROBBERY WAS NOT A MOTIVE
According to the Police,  Xaver walked into the bank brandishing a gun and ordered the 5 women inside to lie down on the floor. He then shot them, and called 911 and reported his crime. He made no attempt to take any money from the bank.
THE 5 VICTIMS WERE ALL WOMEN
Four of Xaver's victims were employees of the bank, and have been identified as Marisol Lopez, 55; Ana Pinon-Williams; Jessica Montague, 31, and Debra Cook, 54. The sole customer was identified as Cynthia Watson, 65.
Zephen Xaver, who had moved from Indiana to Florida in the fall to become a corrections officer, surrendered to a SWAT team and will be facing 5 counts of premeditated murder.
ZEPHEN XAVER: PORTRAIT OF A KILLER
As always a disbelieving community turns its regard on the killer in the hopes of understanding who the monster was, and if his rampage could have been prevented.
The man described by a neighbor as "polite and responsible," was also fascinated by death and guns, revealed ex-girlfriend, Alex Gerlach:
"For some reason (Zephen Xaver) always hated people and wanted everybody to die." 
Police chief Karl Hoglund said in a statement to the press on January 24 that Xaver's motive for the crime was still unknown, but that the incident was clearly not bank robbery gone wrong. 
In a related story, what we know about the 'senseless criminal' who took away 5 lives in Florida shooting.