2-year-old boy who fell down a 360-foot hole found dead after 13 day-rescue
Julen Rosello, the two-year-old boy who fell down a well almost two weeks ago, has been found dead by the Spanish rescue teams.
The discovery was made on Saturday morning, around 1:25 a.m.,  when the emergency personnel was finally able to reach the bottom of the 360-foot-deep hole.
The announcement was made by Alfonso Rodriguez Gomez de Celis, the central government's representative in the southwestern region of Andalusia.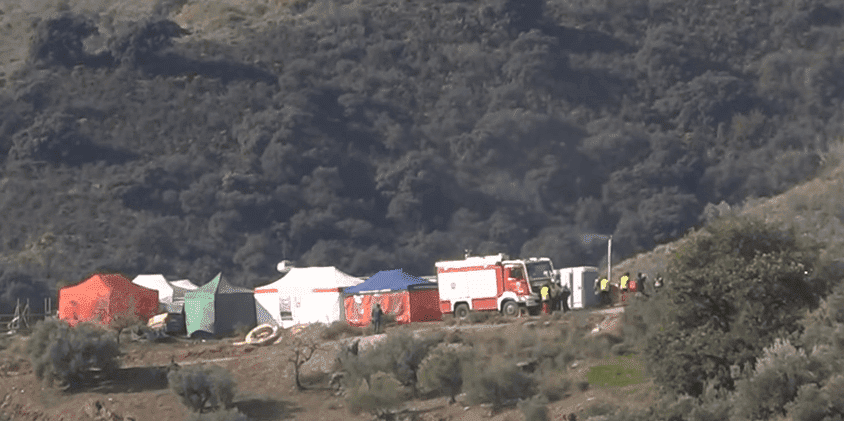 IT ALL STARTED AS A HAPPY FAMILY OUTING
The little boy was trapped in the hole for 13 whole days after falling at least 30 stories down the well. The story quickly spread around the world and several people traveled to Spain in hopes of helping the child.
It has been reported that the boy wandered away from his parents while they were setting up a picnic in Totalan, off of Spain's southern coast.
Desgraciadamente A la 1.25 horas de esta madrugada, los equipos de rescate han accedido al punto del pozo donde se buscaba a Julen y han localizado el cuerpo sin vida del pequeño. Se ha activado la comisión judicial. Mis condolencias y pésame a la familia. DEP

— Alfonso R Gómez Celis (@gomezdcelis) January 26, 2019
A VERY NARROW ENTRANCE
Over 100 firefighters and other emergency workers worked around the clock to save the child's life but the hole was simply too narrow for any adult to slide down.
In fact, the well was so tight that even robotic cameras had trouble getting in, and one of the devices only managed to reach a 229 feet depth before being retrieved.
The camera didn't manage to capture images of Rosello but found footage of candy that the 2-year-old was holding at the time.
"Boy wandered away from his parents while they were setting up a picnic in Totalan."
Rescue workers tried to widen the hole but their attempts failed after hitting hard rock. While the emergency crews were working, several people gathered around the area holding signs of hope and support.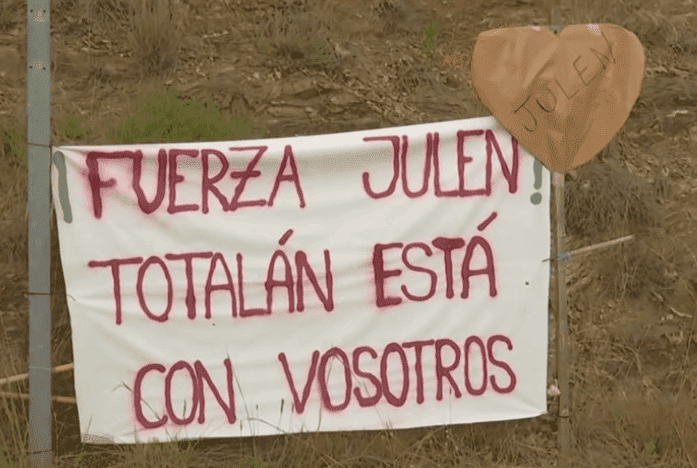 TWO SONS LOST IN TWO YEARS
Upon discovering that their son was dead, Jose and Vicky Rosello broke down in tears and were comforted by loved ones. Julen was the second child that couple lost after their son Oliver died of a congenital heart defect in 2017.
A SIMILAR STORY THAT ENDED TRAGICALLY
Sadly, Julen wasn't the only child who died after falling down a hole in the last seven months. An 11-year-old girl named Ca'mya, from Detroit, Michigan, fell to her death after being left alone by her mother, Dasiah Jordan.
Detroit baby falls through floor into basement, drowns in 'standing water and sewage,' prosecutors say https://t.co/Nrkt4lb8bh pic.twitter.com/k5XSd0Hdvt

— SFGATE (@SFGate) July 18, 2018
Ca'mya reportedly fell through a hole in her mother's bedroom, where a vent was supposed to be and ended up in the basement, which was flooded with six inches of filthy water.
The 11-year-old's death was described as 'accidental drowning' by the Wayne County Medical Examiner's office but Jordan was charged with child abuse and involuntary manslaughter and her bond was set at $25,000.