Gym Owner Asks Army Vet Not to Wear a Trump T-Shirt as Patrons Reportedly Felt 'Uncomfortable'
A man sporting a Trump t-shirt was asked not to wear it at the gym by the owner in order to keep peace within the establishment.
Jake Talbot, a U.S. Army veteran, wore the t-shirt to the CDY Fitness gym in Troy, located around 55 miles northwest of St. Louis, on Sunday, January 20, 2019.
In a video that was later posted on his Facebook account, Talbot claimed that he was told by the owner, Liz Drew, that the shirt was making other people uncomfortable.
Talbot was simply at the gym to workout and was quite surprised when he was told that he couldn't wear the shirt.
The Army veteran explained that his piece of clothing was considered "racist," "offensive" and "inappropriate," which he didn't like to hear.
LOOKING OUT FOR HER CLIENTS
During an interview with St. Louis' KMOV-TV, Drew shared that her gym "shouldn't be a political forum for anyone," which was why she approached Talbot.
According to Talbot, Drew told him to take the shirt off, but she claimed that she only asked him not to wear it or leave it at home the next time he wanted to work out.
NO LAW WAS BROKEN
Drew's legal representative, Lynette Petruska, backed up her client by telling the news station that she was within her legal bounds to ask Talbot to take the shirt off.
"It's a free country."
Petruska also added that, as a business owner, her client "didn't violate any First Amendment or anti-discrimination law." Still, Talbot disagreed with her statement.
The gym-goer said that he had the right to wear the shirt because "it's a free country," and that the word 'racism' is used way too much nowadays.
TRUMP GEAR CAUSING PROBLEMS
This wasn't the first time that a client was approached for sporting a Trump-related piece of clothing. Darin Hodge, a former teahouse restaurant manager, refused to serve a customer who was wearing a MAGA hat.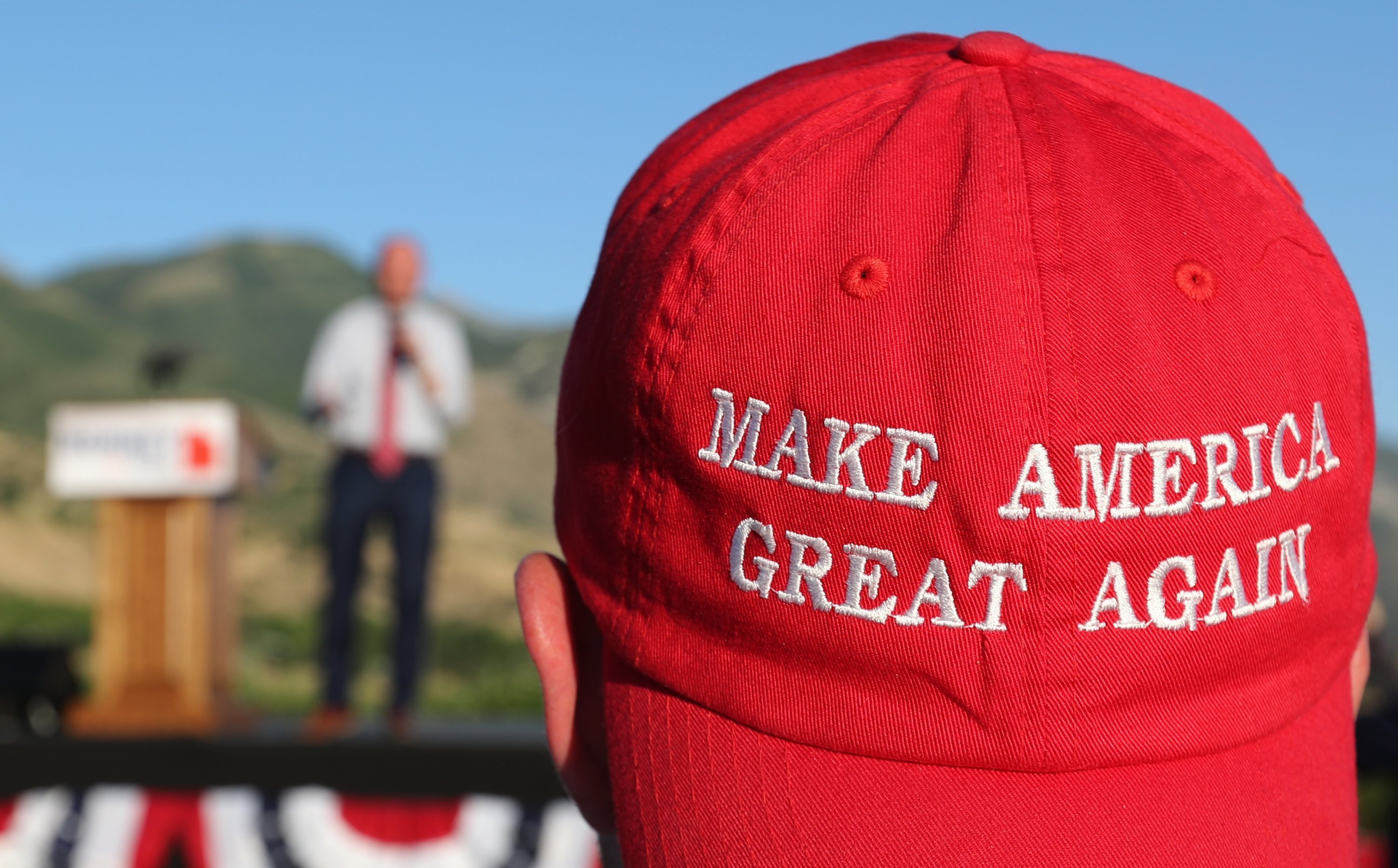 Hodge described the hat as offensive and claimed that it was against his moral beliefs. His actions, however, turned against him as he was later fired from his managerial position at Vancouver's Stanley Park Teahouse.
The MAGA hats are often seen as one of the greatest symbols Trump supporters can wear, but they are also seen as a symbol of racism, bigotry and homophobia.