Céline Dion, 50, Glows in a Plunging Silver Trouser Suit, Gets Comfortable with Pepe Muñoz, 34
Celine Dion looked stunning as she got spotted with her close friend, Pepe Munoz, in Paris for the glamorous annual fashion week, dazzling in a stylish silver trouser suit.
Passionate about fashion, the 50-year-old singer attended numerous shows alongside 34-year-old Pepe during the week, often tactile with each other, the two friends looked content and relaxed in each other's company.
Celine showed off her sense of style when she stepped out in a plunging silver suit with upturned shoulder pads. She paired her outfit with golden heels and chunky accessories in the form of a choker an bracelet. The small golden box-style handbag and pink-hued make-up complemented her look while she wore her hair in a sleek bun.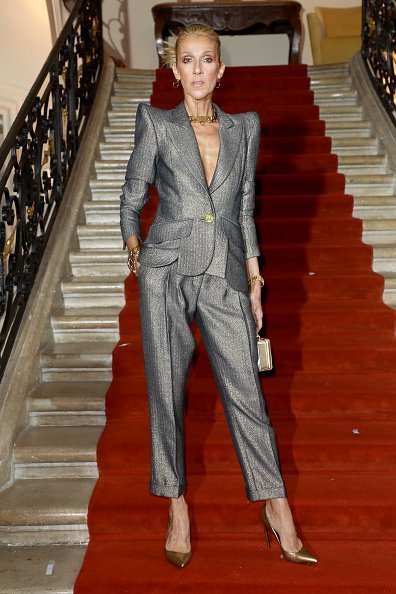 The Spanish dancer, Pepe, looked casual in ripped jeans, a grey hoodie and a black leather biker jacket with greyscale running shoes.
In 2018, rumors spread that Celine and Pepe were romantically involved and attended several fashion shows together, but their relationship "is completely platonic." Celine told The Sun in 2017 that she is not ready for romance, as she lost the love of her life, Rene, to cancer in January 2016.
The two friends continually displayed their affection, as the pair attended the RVDK Ronald Van Der Kemp's Spring/Summer 2019 on Wednesday, and at the Alexandre Vauthier Haute's fashion presentation the day before. 
The pair met through mutual friends in Las Vegas, where Celine has a concert residency at The Colosseum at Caesars Palace, which started on 15 March 2011 and due to end in June this year.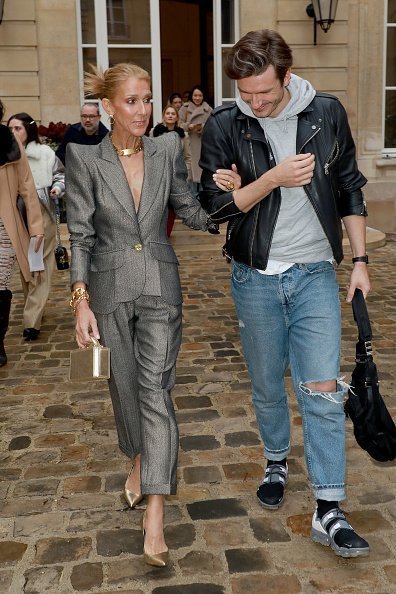 The pop icon asked Pepe to join her on her international tour, and the couple soon became friends. They share a love for high fashion and Celine happily took him under her wing, as he
told
Vogue in 2017:
"I'm going to be honest; I was freaking out … Then five minutes into it, she makes you feel welcome, like you belong to the family, and like you're part of the group. She's the kind of person [for whom] the day has no schedule, no time, no nothing, so whenever she feels the creativity coming, that's what happens."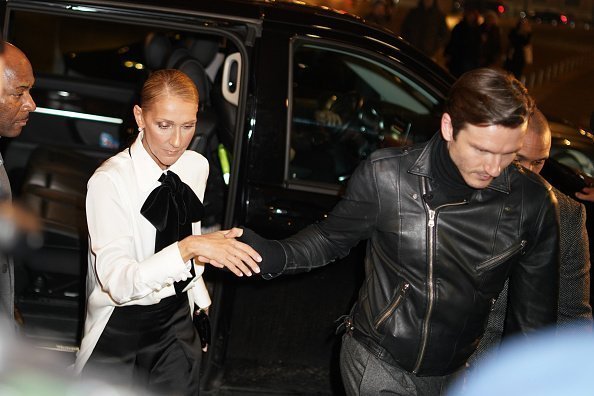 For Celine,
romance
is the last thing on her mind, even though she has a close relationship with Pepe, she is still very much in love with Rene Angelil, who passed away in 2016 after suffering a fatal heart attack. 
The pop icon knew Rene since she was 12 years old and he was an integral part of her life for almost 38 years. Celine believes that Rene is constantly with her, which gives her strength.
Friends and family got worried about her loneliness and attempt to get her dating again failed miserably as she still speaks of Rene as the love of her life, and will not settle for a lesser man, or commitment.