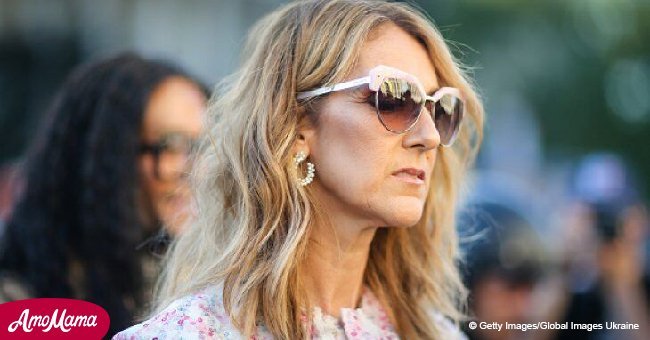 Celine Dion may never date again. Here's the reason why
Celine Dion knows the power of true love and is devoted to her late husband
In 1980, Celine Dion's brother Michel sent a recording of her singing an original song to a music producer called Rene Angelil, then 38. Angelil was so blown away by her voice that he mortgaged his home to launch her career.
Dion was 12 at the time, and under Angelil's direction, she became one of the greatest music stars the world has ever known. He was her manager, her counselor, and her best friend, confided ET Online on the 2nd of April 2018.
When she was 20 years old, Dion fell in love with Angélil who was then 46. In 1994, Dion who was 24 years old married him, on December 17, 1994.
He was her first love, her best friend, and tragically, after 22 years of marriage Angelil passed away in 2016, at the age of 73. He had been fighting throat cancer for many years, and finally succumbed to a heart attack.
"Her husband was the love of her life and living without him is still incredibly painful for her. She is very conservative and isn't ready to date and she might never be."
Anonymous Source, ET Online, 2nd of April 2018.
According to sources close to Dion, the singer is still very much in love with her deceased husband and is inconsolable. Angelil was an integral part of her life for nearly 38 years and she believes he is constantly with her, a presence consoling her and giving her strength.
Recently, Dion's health has faltered, and she was diagnosed with a middle ear condition that forced her to cancel several concerts in Las Vegas so she could undergo surgery.
Dion celebrated her 50th birthday on the 30th of March, at home with her family. This absence from the stage has weighed heavily on the singer's spirit, whose only consolation is her work and the three sons she shared with Angelil.
Family and friends worried about her sadness and loneliness have tried to get her to start dating again, but Dion will not hear of it. She speaks of Angelil as the love of her life, and will not settle for a lesser man, or a lesser commitment.
Please fill in your e-mail so we can share with you our top stories!