Joanna Gaines Shares Her Baby Son's Passport Photoshoot, and the Snaps Are Hilarious
Camera-ready! Joanna and Chip Gaines son took his first passport pics. Joanna took to Instagram, shown below, to share the adorable and hilarious snaps from the shoot.
Reality TV Star, Joanna Gaines, and husband Chip took seven-month-old baby son Crew to get his first passport. The adorable baby made some hilarious faces while they tried to capture his first passport photo.
Joanna, 40, posted cute glimpses from the shoot on Instagram on Tuesday. In a series of adorable pics, the doting mum revealed some hilarious moments.
In the images, Chip, 44, holds up their son Crew in front of a white wall for his passport photos. However, the adorable baby can't seem to keep a straight face.
The tot grinned happily at the camera looking like a tiny model. The adorable moment even led to Chip joining in the fun and making a silly face at the end.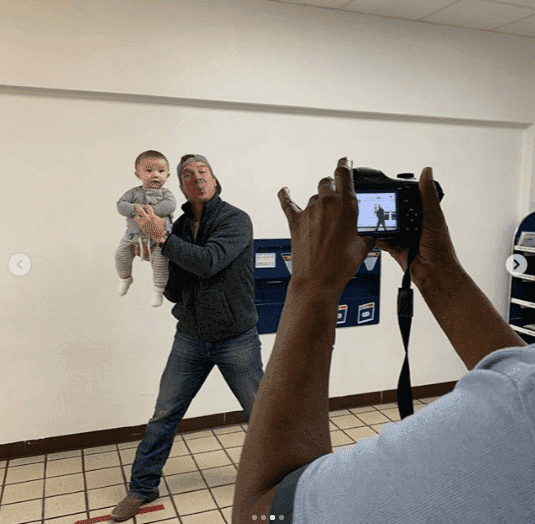 "Baby Crew getting his passport photos! Nice work @chipgaines," Joanna wrote, captioning the pictures she took at the post office.
Fans agreed that the picture was hilariously adorable. The cute glimpse into the life of the Gaines' earned the post over a million likes.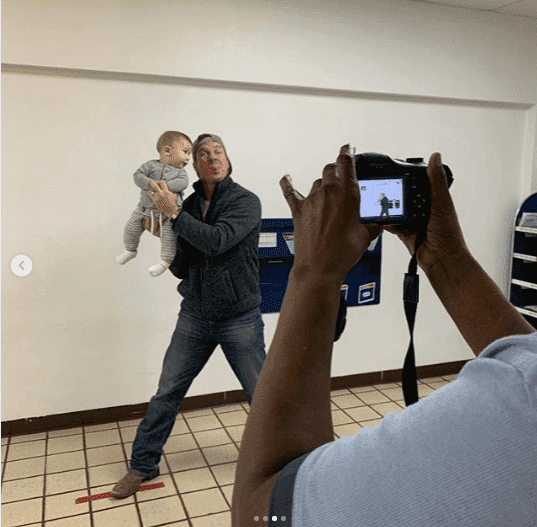 @shapedbyword commented, "Hilarious! Love the last photo! Check out Crew's face."
Crew is the couple's fifth child together.  He was an unexpected surprise as Joanna learned she was pregnant just before she turned 40.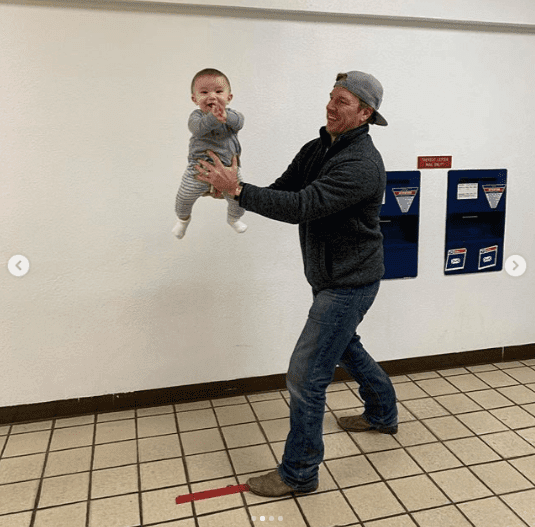 The couple has four other children: 13-year-old Drake, 11-year-old Ella, nine-year-old Duke, and eight-year-old Emmie. According to Joanna, Crew is a "gift."
"It's sweet how, even in the most unpredictable ways, we're given exactly what we need for that exact moment in time. It wasn't something I could have anticipated. But being pregnant and "forced" to slow down has been a gift," she wrote in the Fall 2018 issue of The Magnolia Journal. "I don't know if it's because I'm a little older, but this time around I am more comfortable in my own skin, sure that I can do this. Confident that I was made for this very thing in this very season."
Earlier this month the doting mum had revealed how quickly baby Crew is growing. She posted an adorable pic him sticking out of a too-small onesie.