'Love bug' Oreo cookies are cute, easy to make, and totally scrumptious
It's February and the 'love bug' is out there; waiting for each person to catch his. Amidst all this, the cookie has been trending with creative cooks sharing their versions of the Oreo-based treats; inspired by the love theme.
Who doesn't love cookies? Nobody, we'd presume. This baked sweet treat is one that is widely enjoyed, perhaps, due to its alterable nature. Cookies come in various forms; doughy, crispy, cakey, moist or chewy, and this caters for a wide range of people with different tastes.
While there is a wide variety of cookie, the Oreo is argued to be the perfect cookie. Crunchy on the outside with that amazingly sweet and irresistible cream on the inside, the Oreo is that cookie no one ever gets enough of.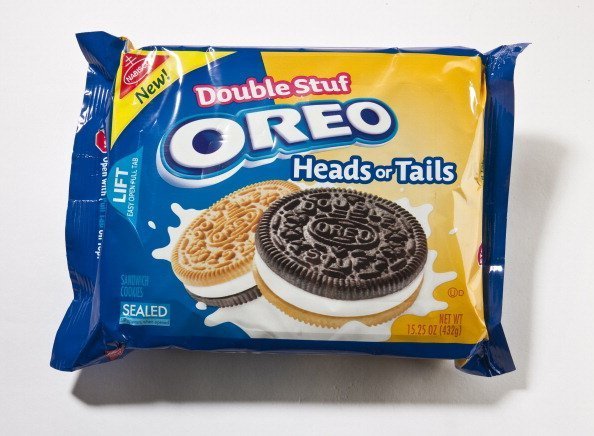 And since it's February, some creative chefs are bringing the best out of the Oreo style with adorable Valentine-inspired Oreos. Sarah's Bake Studio is one of such creative confection stops.
Her Love Bug Oreo Cookies are impossible to ignore; she took the Hot and Spicy Cinnamon Oreo cookies to another level with the decoration- take a look at those ornamental eyes.
Another of such creative Love Bug cookies came from Lemon Tree Dwelling, who created some Oreo Truffles. How they transformed some classic Oreos into these candy-like confections is fantastic but it isn't quite as challenging to make- you might need to pull out your food processor to grind up those cookies and form the truffle balls.
The magic ingredient in this recipe is cream cheese- that's what makes those cute and delightful mini bites of cheesecake.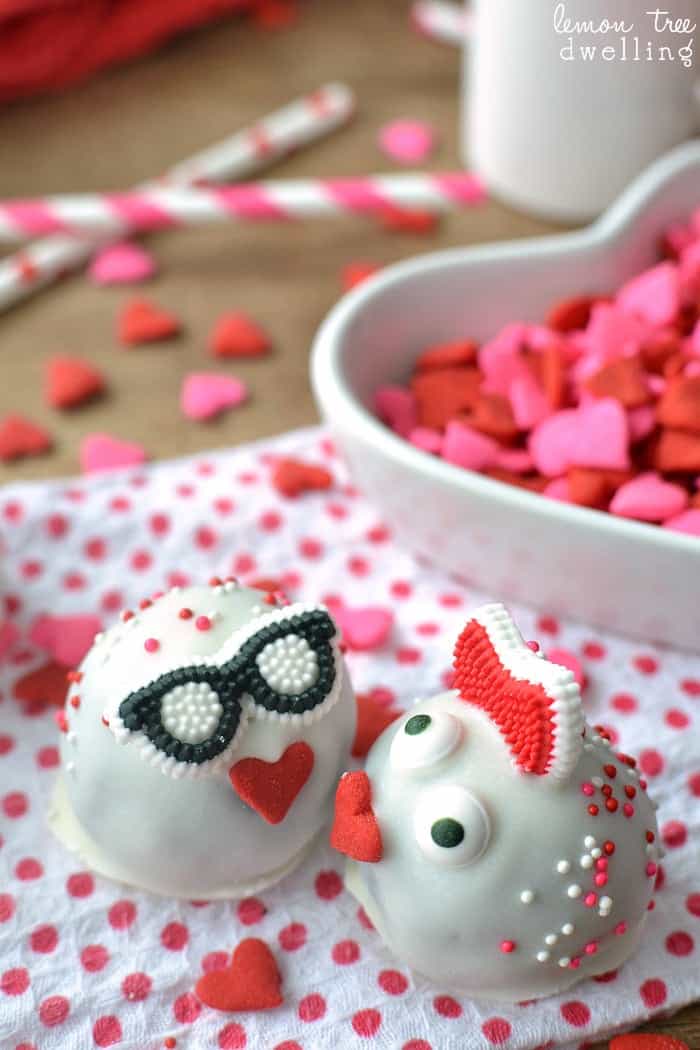 These Oreo Love Bugs Pops from Easy Baked are also worth trying.
All you need is a bag of Oreo Double Stuff cookies; some candy melts, sprinkles and cake pop sticks. Yea that is all you need to make such great taste and beauty.
The highlight of this pastry is that it doesn't require baking; just a little microwaving to warm the chocolate. It is well argued that non-baked sweet-treats are the best. They require almost no effort and still come out amazing.
The blogger behind Oh My Goodness Desserts shared a no-bake recipe a week ago. All it requires is some peanuts, granola, melted chocolate, honey, peanut butter, and cupcake pans.
Mix up some granola, peanuts, honey, and peanut butter, and press the mixture firmly into the cups; leaving a dent in the center of each one.
Let it set in the freezer for a few minutes and once they're firm, pour in melted peanut butter and chocolate into the dents and freeze again.
There you go- your adorable little granola cups are ready!
Check out a simple cookie recipe here