40 years since the Bee Gees song 'Too Much Heaven' topped charts around the world
January 17, 2019, marked the fortieth year to the day since "Too Much Heaven" topped the charts, but there is a special reason why we pay tribute to this song.
The Bee Gees, well known for their unique sound, formed in 1958. The brothers Robin, Maurice, and Barry Gibb came together because of their passion for singing and songwriting. 
The group were in the height of their career during the 1960s and 1970s and produced many chart-topping hits during the disco era, including classics like "How Deep is Your Love," "Stayin' Alive," and "Saturday Night Fever."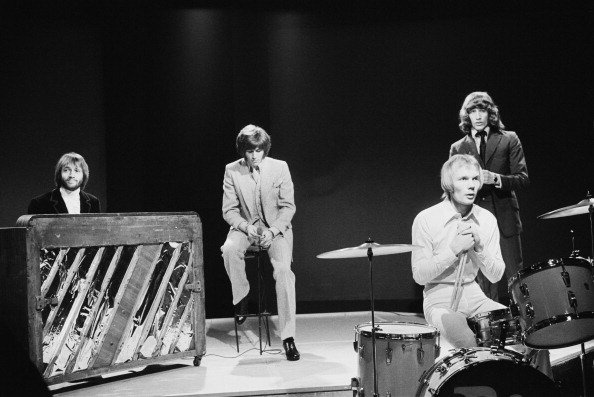 But for the band member, Robin, "Too Much Heaven" was his favorite out of all the songs they created. The three brothers wrote the track along with another classic hit, "Tragedy" during an afternoon off from the making of the movie, "Sgt. Pepper's Lonely Hearts Club Band" in 1978.
Originally intended for use in the John Travolta film, "Moment By Moment," Barry Gibb had the track pulled after he watched a rough cut of the film and thought it terrible.
The single got released as part of their 1979 album, "Spirits Having Flown" and shot up the charts after the Bee Gees performed the song at the Music for UNICEF Concert on January 9, 1979.
During the summer of 1978, the Bee Gees announced during a news conference at the United Nations in New York that all royalties generated by the single would go to UNICEF. Their announcement came in celebration and help of children in need as 1979 was International Year of the Child. 
$7 million in publishing royalties went a long way towards helping the children, and the then-United Nations Secretary-General, Kurt Waldheim, called the Bee Gee's charity "an outstanding and generous initiative."
The group got invited to the White House, where they were personally thanked for their donation by President Jimmy Carter.
According to Carter, he was "not a disco fan" but knew about their music because his daughter Amy was a huge fan.
The legendary group is ranked as one of the world's best selling artists of all time, having sold over 220 million records worldwide.
In 1997, the Bee Gees got inducted into the Rock and Roll Hall of Fame but disbanded the group a few years later following 53-year-old Maurice's death in January 2003.
In April 2017, CBS aired a special tribute to Barry Gibb, the only surviving brother, with a "Stayin Alive: A Grammy Salute to the Music of the Bee Gees" special.
Star-studded performances included John Legend, Nick Jonas, Celine Dion, Stevie Wonder, Demi Lovato, Ed Sheeran Tori Kelly, and many others, and Keith Urban in particular.
Keith's rendition of the Bee Gees classic, "To Love Somebody," was unforgettable and moved the crowd with nostalgia and the sheer beauty of the song.