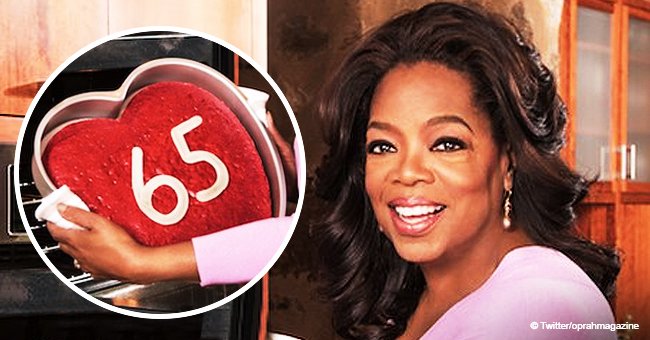 Oprah Winfrey turns 65: 5 reasons to celebrate the former talk show host's birthday
Tv Host, Oprah Winfrey is turning 65. Here are 5 reasons the world should join the celebrations of her life.
Oprah Winfrey is a world renown talk show host and philanthropist. She is also often considered one of the most influential women in the world.
1. She Empowers Others
Oprah has carved her name for herself both in the industry and worldwide. She has taken it upon herself to serve as a symbol of empowerment for her fans.
"The key to realizing a dream is to focus not on success but on significance -- and then even the small steps and little victories along your path will take on greater meaning." is just one of the many statements said by Oprah to motivate those around her.
2. Her Body Positivity
Oprah has openly addressed her weight and struggles with her body. Using her struggles she works hard to inspire others to stay positive.
"What matters is how you feel on the inside because feeling beautiful on the inside is key to looking good." said Oprah
3. Her words of wisdom
"I've come to believe that each of us has a personal calling that's as unique as a fingerprint - and that the best way to succeed is to discover what you love and then find a way to offer it to others in the form of service, working hard, and also allowing the energy of the universe to lead you. " said Oprah Winfrey
4. Her fearlessness
Winfrey's life was not easy. From a young age, she faced abuse, a pregnancy at 14 however the premature baby died shortly after birth. Winfrey even ran away from home before she began working in the entertainment industry.
"I trust that everything happens for a reason, even if we are not wise enough to see it." revealed Oprah Winfrey.
5. Her generosity
Winfrey is known for her philanthropy. She is the founder of a state of the art school in South Africa for underprivileged girls called the Oprah Winfrey Leadership Academy. She is also a patron of many other organizations.
"I don't think you ever stop giving. I really don't. I think it's an on-going process. And it's not just about being able to write a check. It's being able to touch somebody's life," Oprah said.
Please fill in your e-mail so we can share with you our top stories!