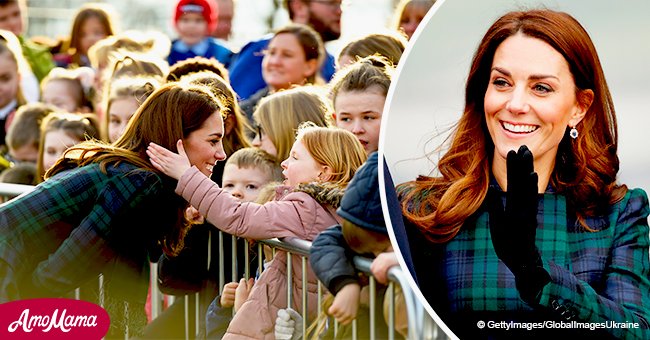 Kate Middleton in a checkered coat bewitched a girl from the crowd who asked to touch her hair

Kate Middleton has always been known for having gorgeous hair, but not many people have the honor of being able to touch it.
A very lucky young girl, whose name is yet to be revealed, recently had the opportunity to touch the Duchess of Cambridge's brown locks, causing Middleton to react.
As can be seen in pictures being shared online, the little girl, who was wearing a pink coat, reached for Middleton's hair an stroked it gently in awe.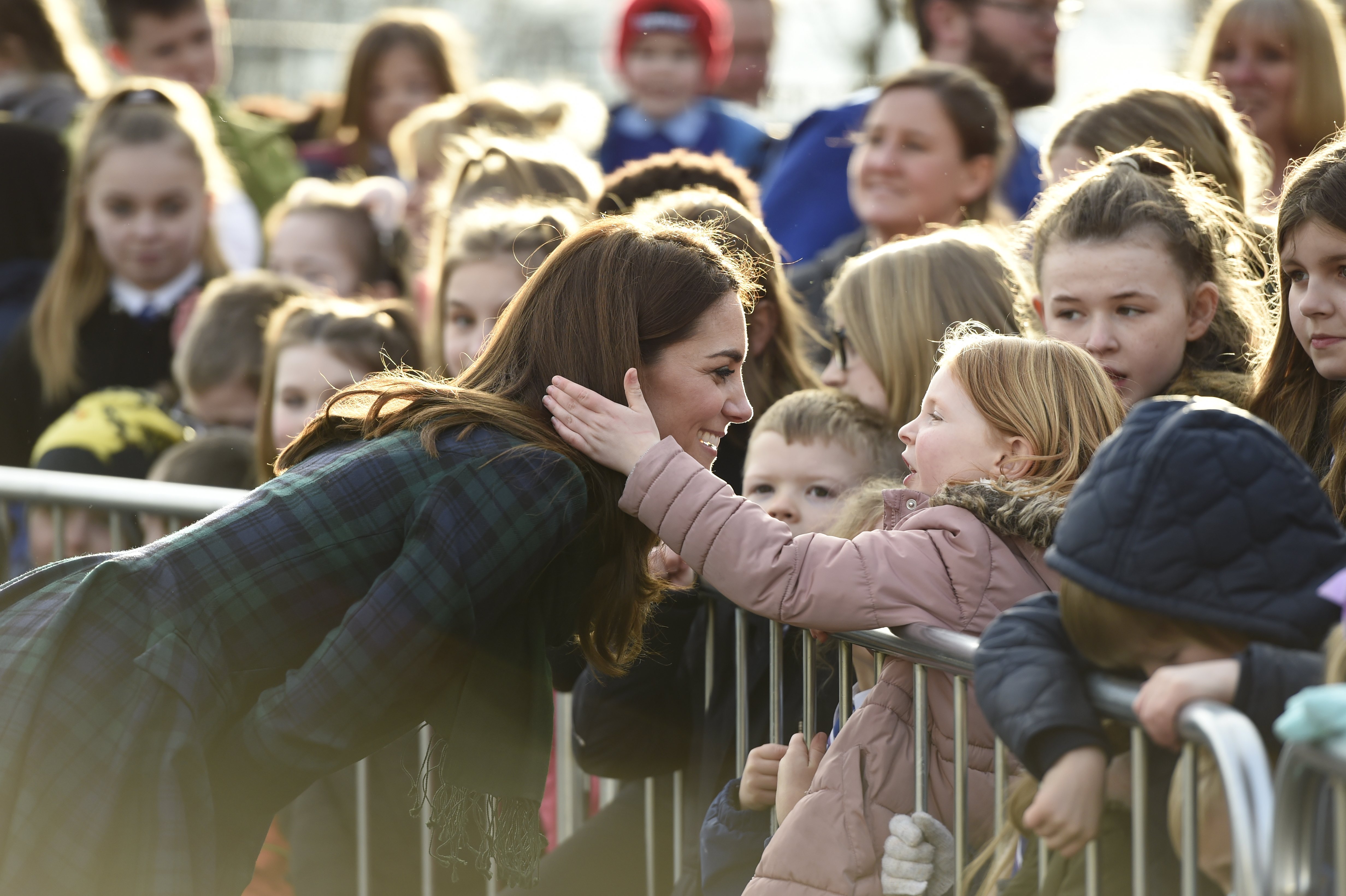 The Duchess of Cambridge Kate Middleton | Photo: Getty Images
A UNIQUE EXPERIENCE
The special moment took place on Tuesday, January 29, 2019, outside a community center in Dundee, Scotland, where hundreds of fans were able to see the Duchess.
"The Duchess' hair is dried at a low speed and the rollers are removed with a careful and precise twirl."
The mother-of-three didn't seem bothered by having her hair touched by a stranger and even flashed a bright and beautiful smile at the girl.
Kate Middleton in Dundee | Photo: Getty Images
THE SECRETS BEHIND HER LOOK
Middleton is famous for her polished curls and usually opts for more volume and bounce whenever she wears her hair down. In order to reveal the mystery behind her look, her wedding hairstylist, Richard Ward, explained how to achieve her hairstyle.
According to Ward, the Duchess' hair is dried at a low speed and the rollers are removed with a careful and precise twirl. The result is a "beautifully finished, frizz-free, shiny hair."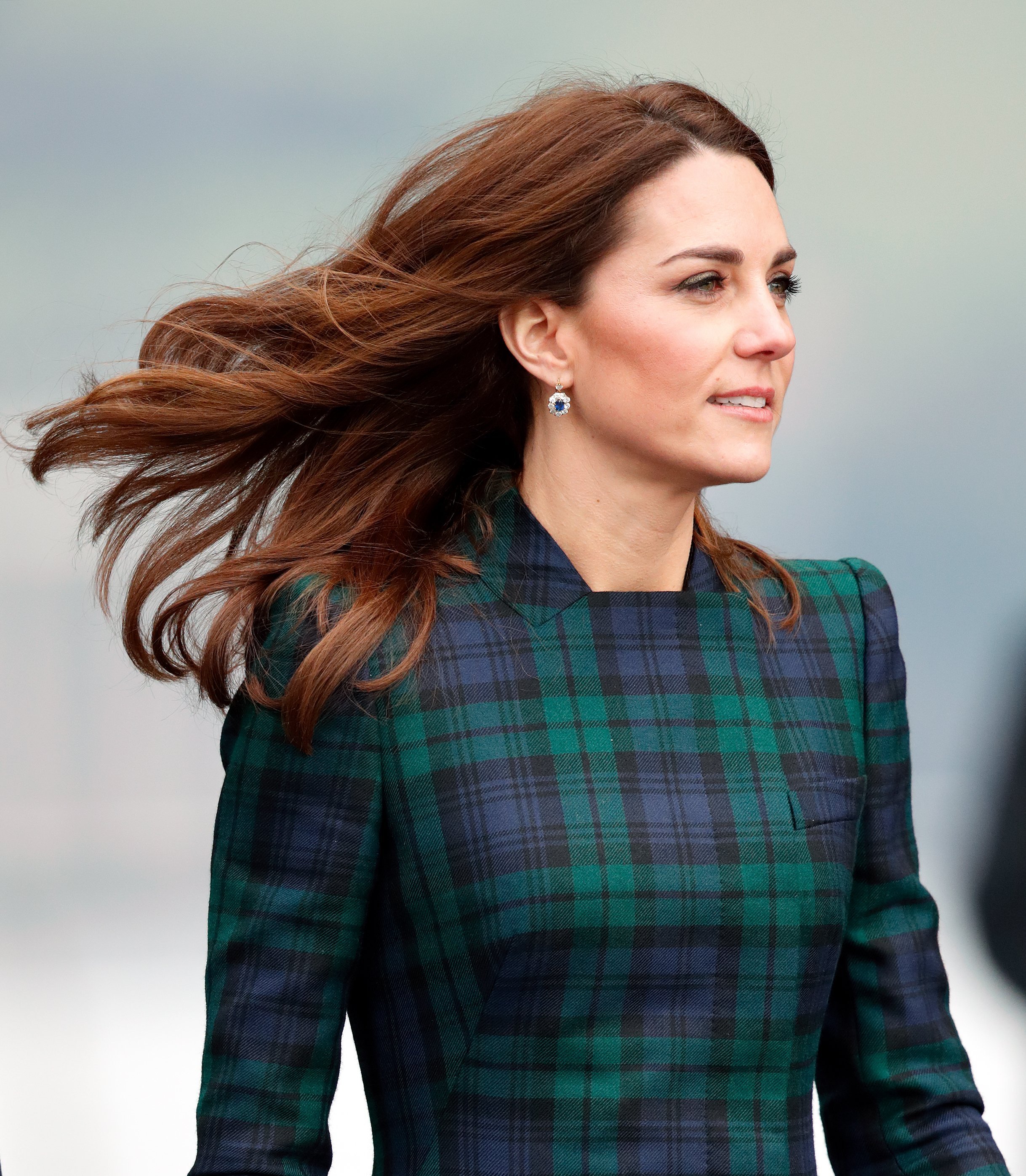 Kate Middleton's glowing hair | Photo: Getty Images
A HEART OF GOLD
But the 37-year-old Royal doesn't keep her hair for herself. It has been reported that, last summer, after getting her hair cut by hairstylist Joey Wheeler, the Duchess donated her chopped locks to charity.
The hair was anonymously sent to a charity organization called the Little Princess Trust, based in Herefordshire, which produces wigs for children who have lost their hair to chemotherapy and radiation treatments.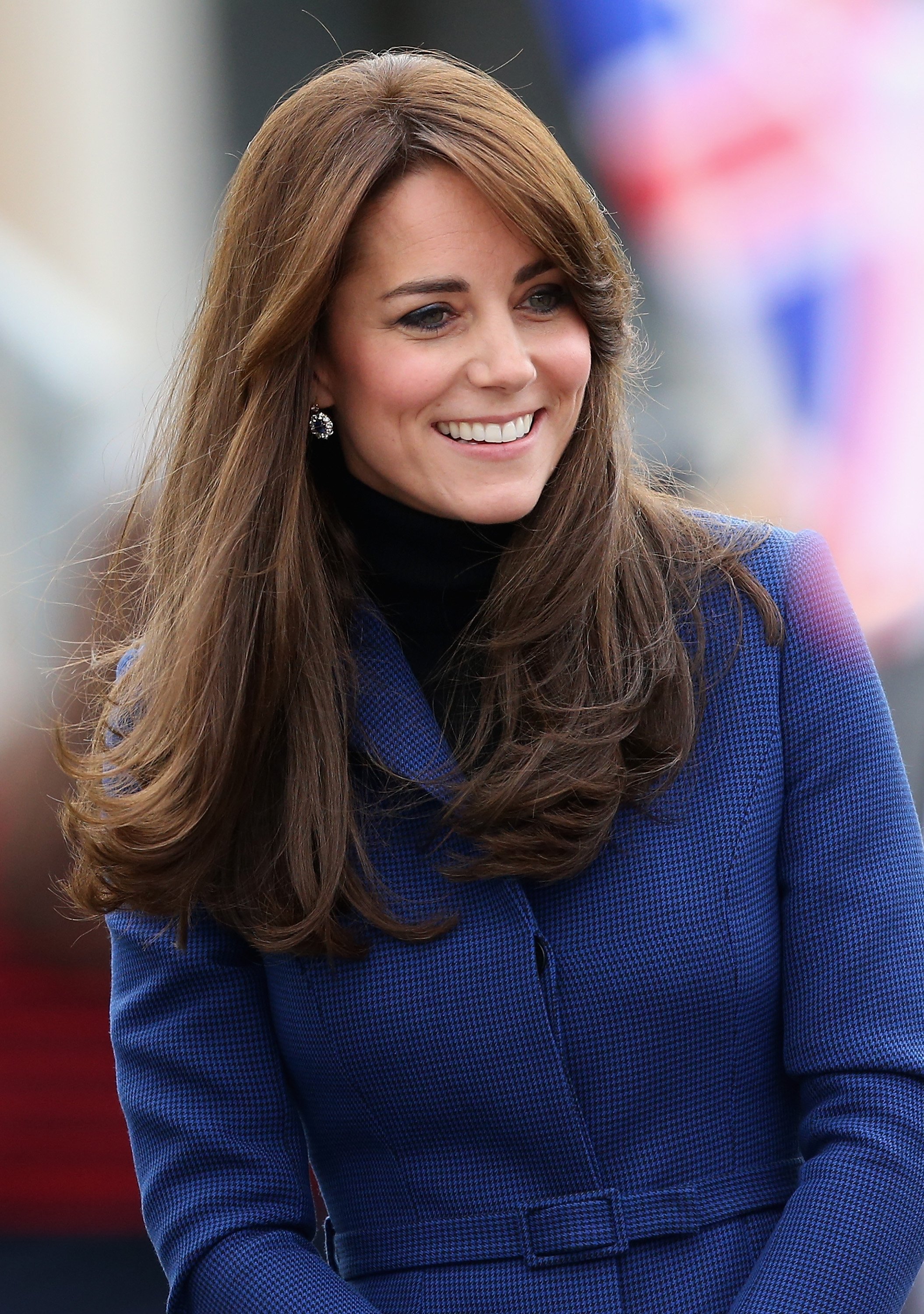 The Duchess of Cambridge | Photo: Getty Images
PRINCE HARRY'S BEARD
Still, the Duchess wasn't the only Royal whose hair has sparked interest in a child; during his Australian Tour in October, Prince Harry met a five-year-old boy named Luke who playfully dared touch his beard.
The special moment was captured on camera and even Meghan Markle, who accompanied her husband on the tour, couldn't help but find the little boy's gesture adorable.
Please fill in your e-mail so we can share with you our top stories!