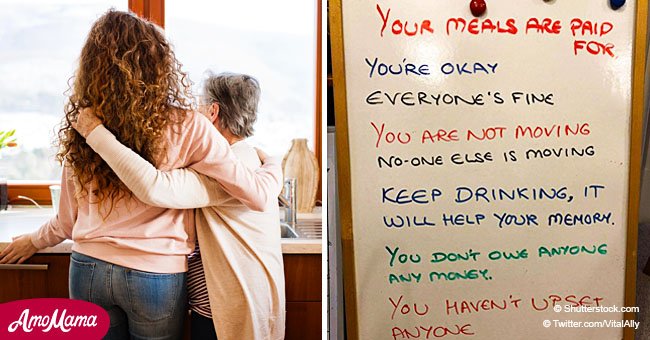 When mom with dementia started making anxious calls, daughter wrote a touching note to calm her
It is always a difficult thing to see a loved one ill. It puts the other person in a helpless situation. Especially when it is an illness that attacks the mind, it hurts just to know that a loved one who once had a sharp mind cannot even remember his or her name.
A woman suffering from Dementia recently started making agitated phone calls, worrying about everything possible.
Her daughter decided to write down some sweet words on a whiteboard to try and put her mind at ease from her worries.
"Your meals are paid for."
A nurse who works with patients who have dementia says it happens very often that patients refuse to eat, and when asked, they admit to not having money to pay.
She assured her mom in the message, that "You don't owe anyone any money." It is also common for people struggling with dementia to have a strong feeling of anxiety about owing someone money.
The message shows the thoughtful daughter encouraging her mom to drink water, as Dementia patients hardly drink water, and it leaves them dehydrated. And water helps with keeping the brain functioning.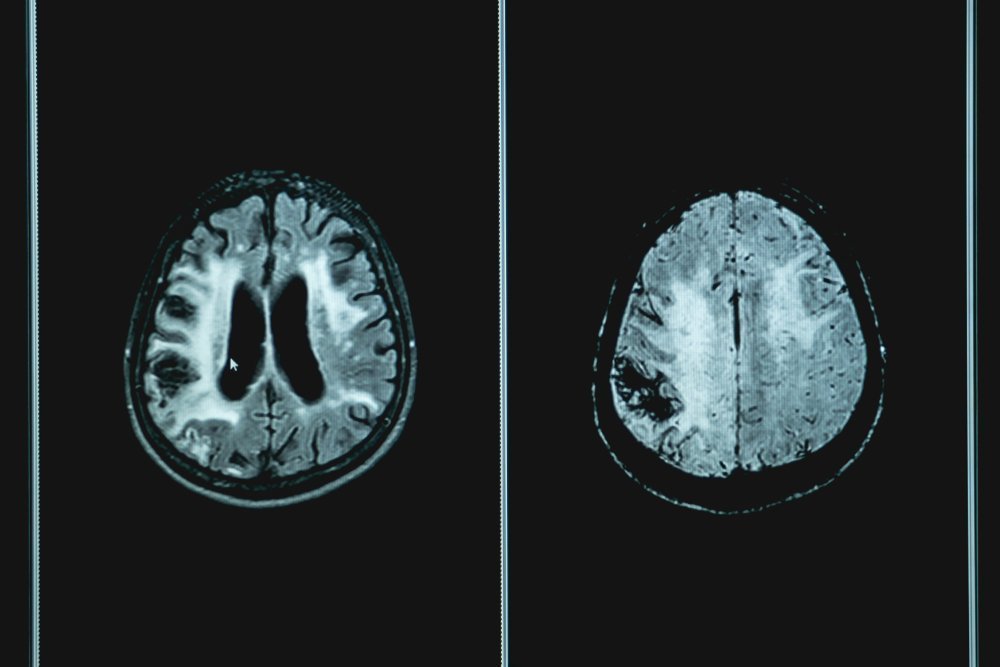 Vacular dementia MRI brain scan | Photo: Shutterstock
She left the whiteboard in her mom's line of sight in the sitting room, and it worked! It reduced her mom's anxious phone calls. This daughter's post, in an attempt to calm her mother down, has since gone viral.
Dementia is a disease that attacks the mind, causing memory loss, and confusion. As dementia progresses, it causes a lot of pain as sufferers forget significant details about their lives, making day to day living even harder.
A study shows that close to 900,000 people suffer from the disease and is estimated to increase to over a million people by 2021.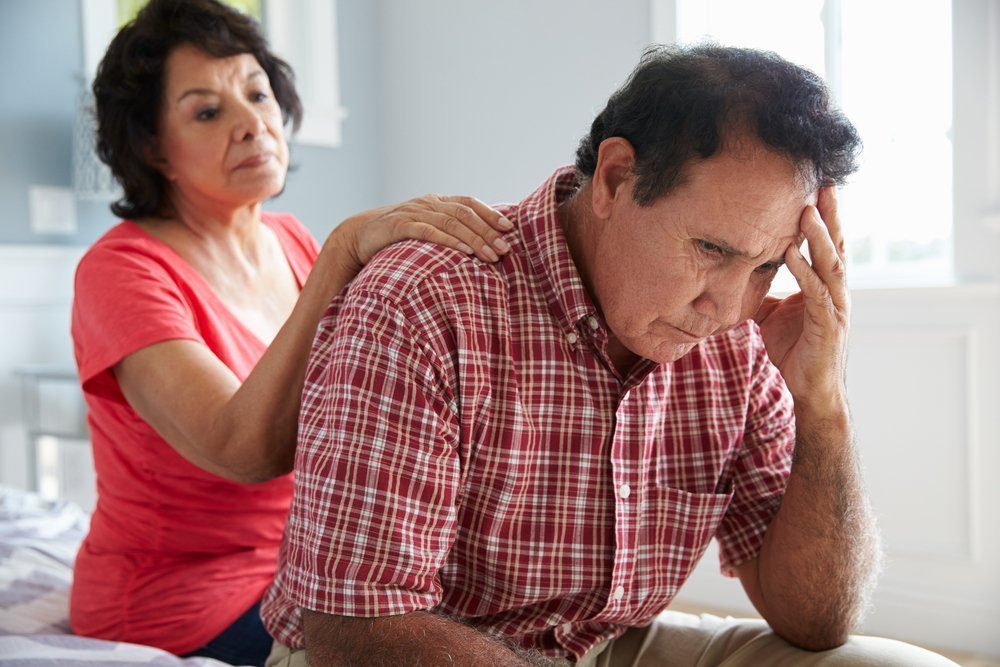 Wife Comforting Senior Husband Suffering With Dementia | Photo: Shutterstock
After the post went viral, a lot of help has come in, with words of advice from people who share the same predicament with the daughter:
One person said "This reminds me of my great grandmother that suffers from dementia...she lives in a nursing home, but it kills me to go see her because every time I go. She tells me 'what a handsome boy you are' on repeat for hours."
Another comment which came from a nurse, gave kudos to the daughter, stating "this reassurance is hugely beneficial."
Please fill in your e-mail so we can share with you our top stories!