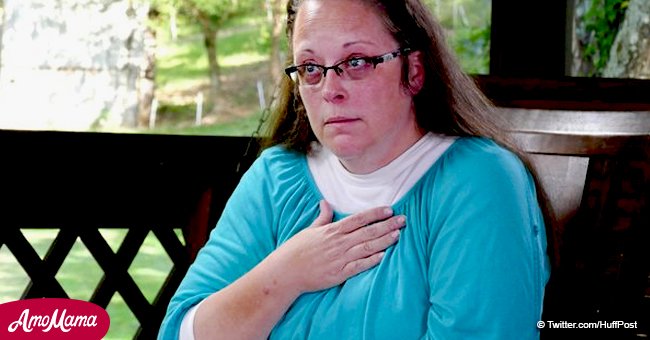 Kim Davis must pay gay couples' legal fees of over $222,000, according to Kentucky Government
Kim Davis, the former Kentucky county clerk who refused to issue marriage licenses on account of her opposition to gay marriage, may have to pay for legal fees.
The claim was recently made by Governor Matt Bevin's lawyers, who said Davis broke the law, forcing taxpayers to "bear the financial responsibility" for her actions.
It has been reported that Bevin initially supported Davis but now, four years later, they are set to face each other in court today, January 30, 2019.
HOW IT ALL STARTED
It was back in the summer of 2015, when same-sex marriage was legalized nationwide. Unfortunately, that was not good news for Davis, a devout Apostolic Christian.
As a county clerk, her name would appear in all marriage licenses, so she stopped issuing them because she didn't want to endorse gay marriage, which she considers being against her religious beliefs.
This led several couples, both gay and straight, to file a lawsuit against her with the help of the American Civil Liberties Union. That didn't scare Davis, who stood by her decision.
She was then ordered to start issuing the licenses again by a judge but refused to do so, which led her to spend five days in jail.
A PEACEFUL COMPROMISE
The case was eventually solved upon the passing of a law that removed the names of the county clerks from Kentucky marriage licenses, but in 2017, Davis was believed to have acted as an agent for the state by a federal judge.
This made the taxpayers responsible for paying the legal fees of the suing couples, but Bevin objected, arguing that Davis acted on her own and broke the oath of office, which is why she may have to deal with the expenses.
FIGHTING FOR EQUALITY
Although many people still consider it taboo, gay marriage has become a part of society, almost a symbol of acceptance, but there are is still a long road ahead.
Matt Jacobi and Nick Caprio, a gay couple, for example, tried to convince Mattel, the company behind Barbie, to create gay couples in toys after failing to find a wedding toy set with two grooms.
The company has taken several steps toward inclusion in the past year, such as different skin tones, sizes and hairdo's, which increased sales by 14%.
Please fill in your e-mail so we can share with you our top stories!