Marathon runner finds a lost puppy during a run and carries it 19 miles in her arms
A marathon runner found a lost puppy while running a race. He carried the puppy for 19 miles to the finish line and later adopted him.
Khemjira Klongsanun, 43, was running a marathon in Ratchaburi, western Thailand. During the race, he spotted other athletes dodging a dog seven miles into the 26-mile marathon.
She slowed down and kneeled by the roadside. She gently coaxed the trembling little Thai bangkaew dog into her arms.
She realized that the puppy was lost or abandoned. She feared he would not survive alone in the wilderness. 
Khemjira picked up the dog and cradled him to check he was safe. She ran the last 19 miles of the race with him under her arm.
Runner & dog lover Khemjira Klongsanun from Thailand rescued a stray puppy while running a marathon last week. She spotted the puppy alone and so picked it up 11-kms into the event, running a phenomenal 31 kms together to the finish line. She adopted him! pic.twitter.com/xiSxIrT8RD

— Penny Marathon (@PennyMarathon) January 31, 2019
The heartwarming moment was caught on video. The footage showed her running with the puppy clutched in her arms.
The shop owner has now adopted the dog. She named him Chombueng after the name of the marathon.
Khemjira said: 'It seemed to me that this little guy was lost. There were no houses, no other dogs, or no people around. So, I picked up the puppy, if only to take him out of the unsafe environment.'
Before adopting the dog she tried to find the owner of the puppy when she crossed the finish line. However, she was unsuccessful so she took him home and appealed again for the owner to come forward however no one has claimed the dog yet.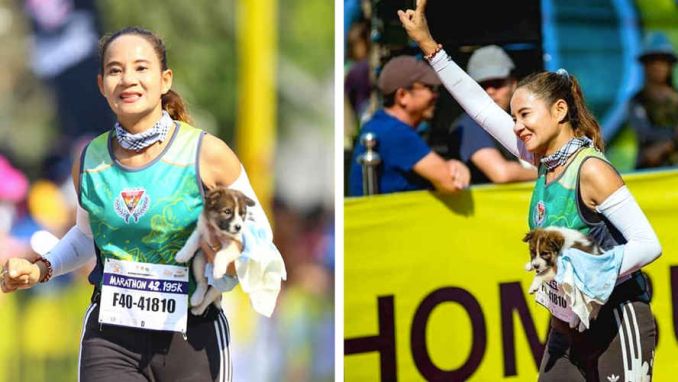 Chombueng joins Khemjira's two other grown-up dogs which seem to be of the same breed. Khemjira opened up about the race, saying:
"Running almost 20 miles carrying dog was truly a challenge. It was two times tiring than a normal marathon but I did it anyway just because he is adorable."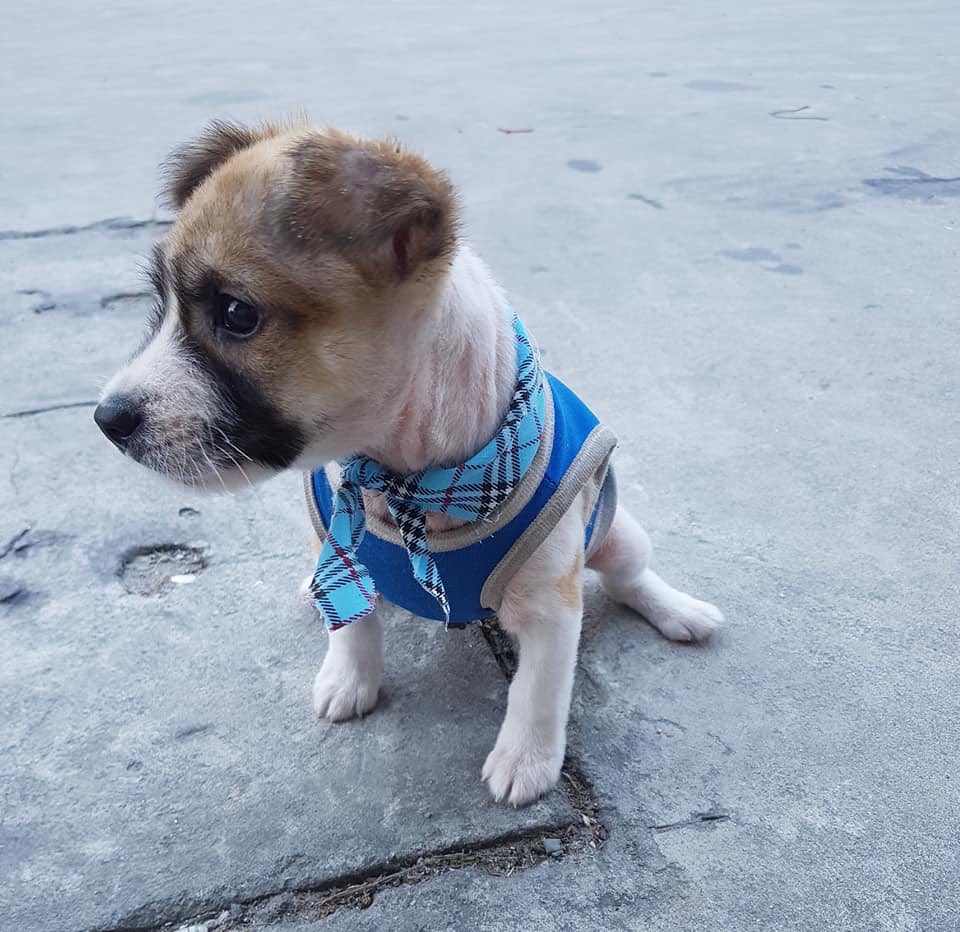 "It took a lot of time to take the new dog for checkups, vaccinations, and treatments but I'm glad to save him and willing to have him with other dog members in the family. It might take a while for him to adapt himself. But Chombueng is a very smart boy. I'm sure he is going to be happy living with us," added Khemjira.