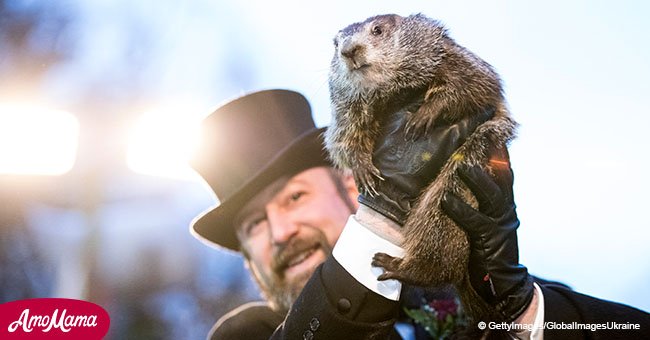 Famous Punxsutawney groundhog predicts spring will arrive earlier this year

Punxsutawney Phil, America's most famous groundhog, recently predicted that spring will arrive earlier this year.
According to the legend, if the groundhog casts a shadow upon leaving its burrow, winter will continue, but Phil didn't see his shadow.
The news was shared on Saturday, February 2, also known as Groundhog Day, an event that attracts thousands of people to Punxsutawney, around 65 miles northeast of Pittsburgh.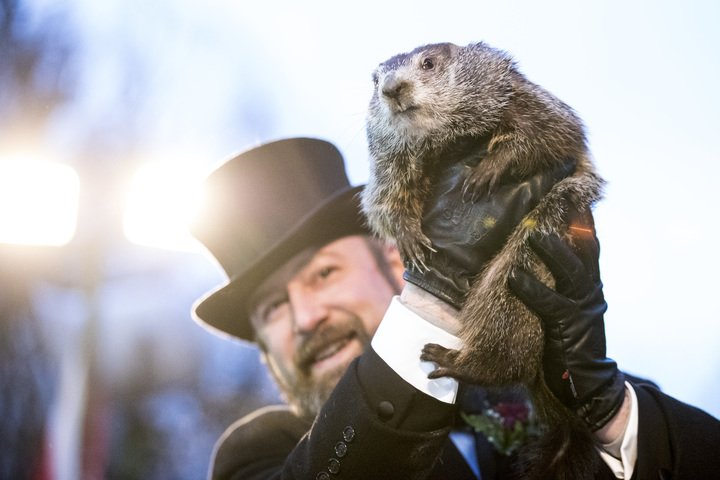 Groundhog Phil being shown to the crowd | Photo: Getty Images
BRINGING IN THE GOOD NEWS
Everyone in attendance was expecting great news and the furry rodent didn't let anyone down. Cheers erupted as it was announced that winter won't be around much longer.
But although Phil is the most famous groundhog in the U.S., there is at least another groundhog that also predicts, or not, the early arrival of spring every year.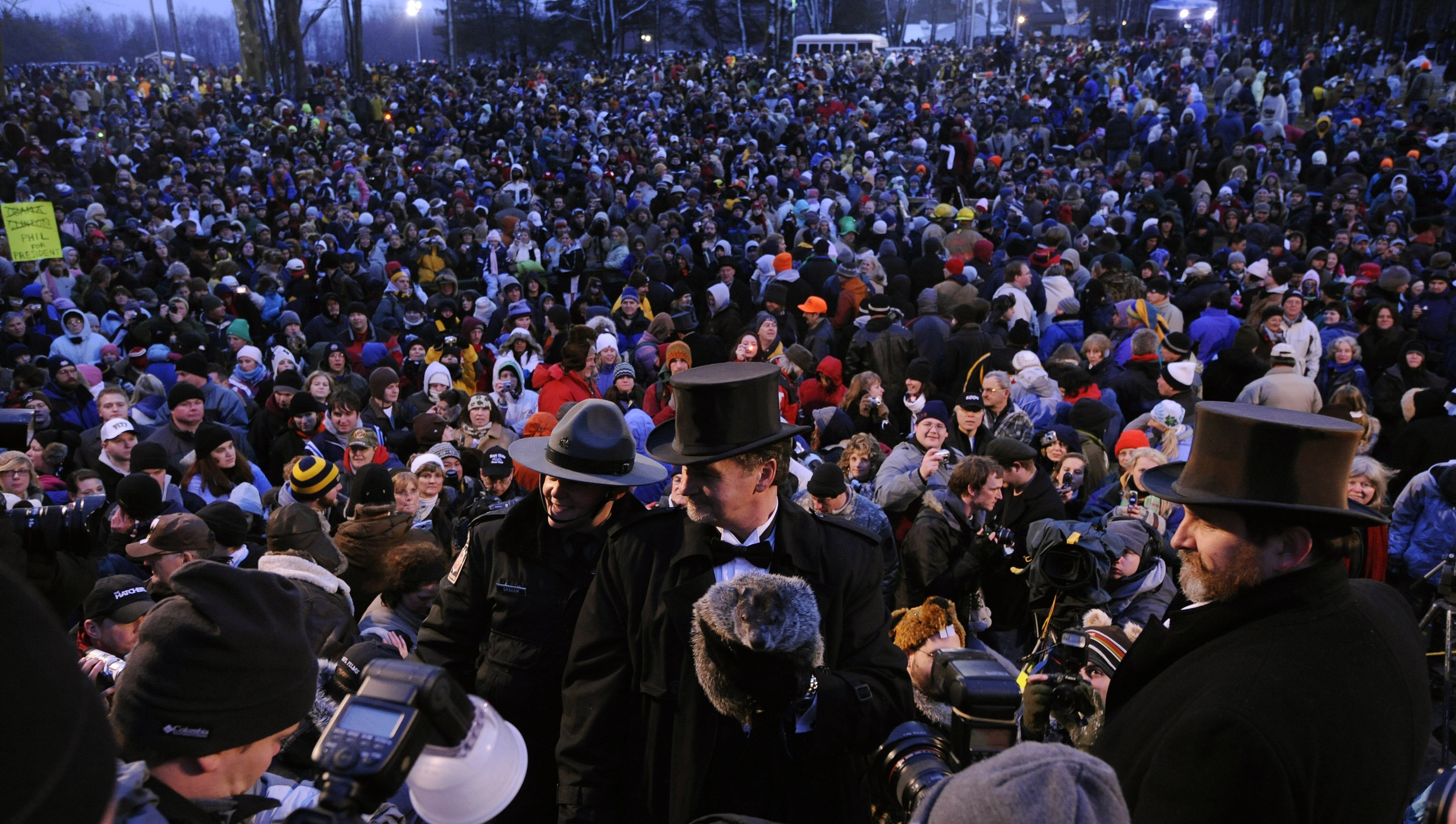 Thousands of people gathered on Groundhog Day | Photo; Getty Images
A SECOND PREDICTION
About 300 miles to the east, Staten Island's Chuck, who lives in the zoo and was once known as Charles G. Hogg, matched Phil's prediction by not seeing his own shadow.
The event used to be attended by New York City Mayor Bill de Blasio, but ever since he dropped the groundhog, which was reportedly replaced by its granddaughter, Charlotte, Blasio has ceased his appearances.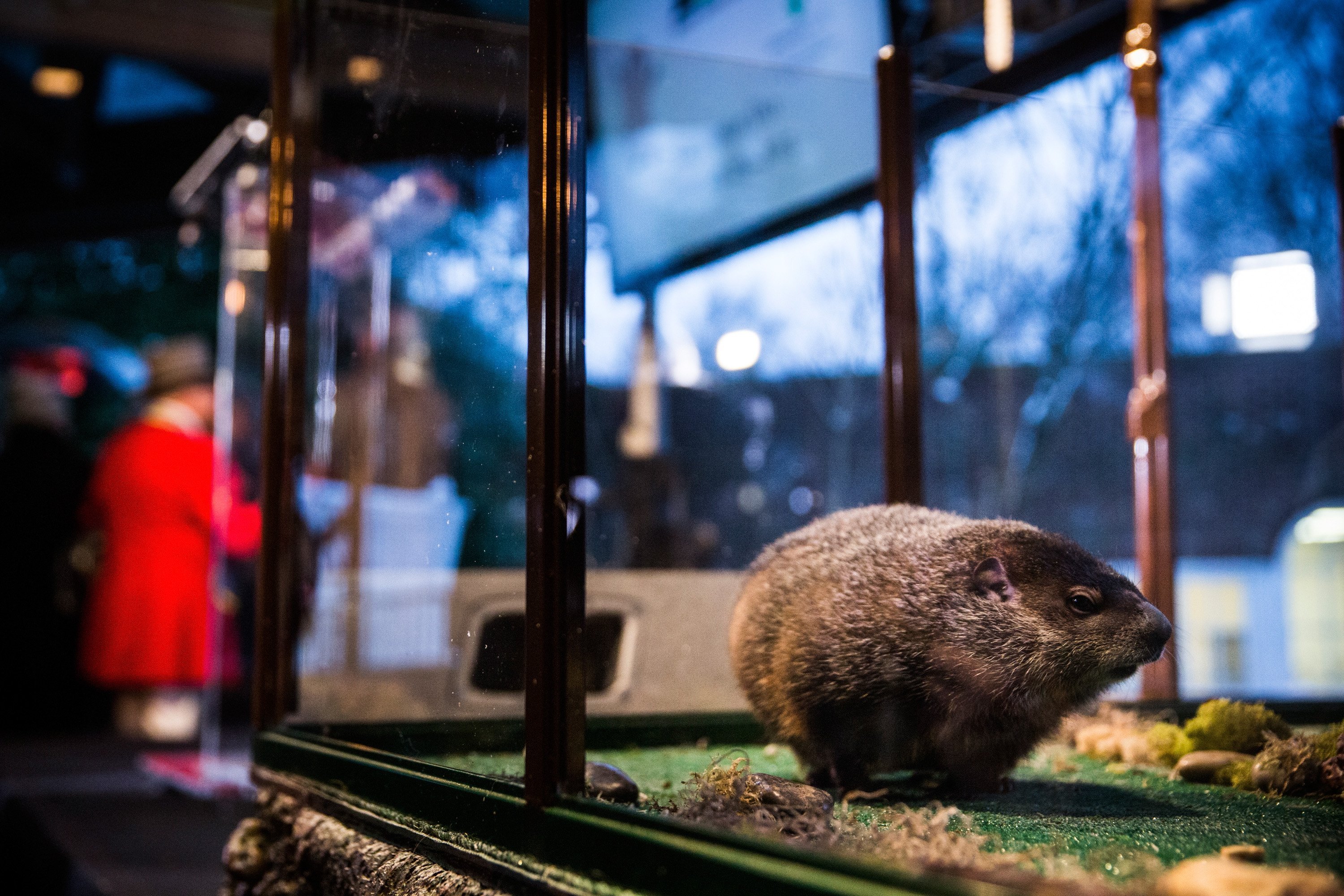 Groundhog Chuck looking for his shadow | Photo: Getty Images
Days after being dropped, little Charlotte died but members of the zoo staff shared that it was unlikely that her death was caused by Blasio dropping her.
The extremely low temperatures felt in the past few days have been affecting people all over the country, and have even claimed some lives.
VICTIM OF THE POLAR VORTEX
Gerald Belz, an 18-year-old student from Iowa was found unresponsive by the University of Iowa campus police behind the Halsey Hall at around 2:48 a.m. on Wednesday.
Belz was immediately rushed to the nearest hospital but, unfortunately, doctors weren't able to save him and he was pronounced dead later on.
It has been reported that, at the time, temperatures reached -51 degrees, and although it is yet to be confirmed, authorities suggested that Belz may have succumbed to the dangerously low temperatures.
Please fill in your e-mail so we can share with you our top stories!