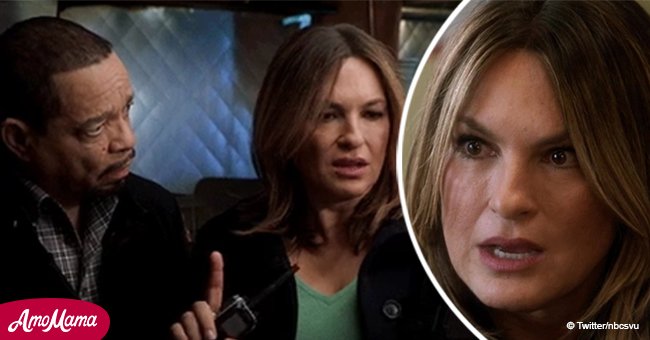 'Law & Order: SVU' fans 'yell at the TV' after a plot twist in the latest 'amazing' episode

"Law & Order: SVU'" left fans to "yell at the TV" when a sudden plot twist in the latest 'amazing' episode shocked them.
This week's episode of Law & Order: Special Victims Unit lived up to its title. The murder of a father is pinned on one of his daughters but the case turns out to be even more twisted than fans expected.
In "A Story of More Woe," the character Olivia Benson tried to help two teenage sisters after their father is killed. During the investigation, the medical examiner realizes some of the evidence did not add up and fans sat on the edge of their seat as the episode unfolded.
In the first 10 minutes of the episode, the older sister, Britney, confessed to the killing of her father. She claims her sister, Laura told her that their father was molesting Laura.
Meanwhile, the SVU team discovers that their father's friend Greg Callahan would become their legal guardian if he dies. However, on further investigation, the team realize the guardianship documents granting Greg guardianship are fake after they spot that one of the daughter's middle names is misspelled.
It later turns out that Laura was in love with Greg. Carisi, Greg's girlfriend and Finn (Ice-T) that Greg helped the girls even before their father died. They noted the Laura and Greg read Romeo and Juliet together.
Benson confronts Laura and reveals she is still convinced she'll marry Greg one day. Britney realizes the situation after Benson told her Greg was manipulating the situation.
Greg manipulated Laura and made her manipulate Britney. With the new revelation, Britney agrees to help solve the case.
She sets up a meeting with Greg at a diner. During the conversation, Greg lies to Britney and the SVU team are forced to intervene after Britney stabs Greg.
Britney actually stabbed Greg with a butter knife in his cheek. However, he screams:
"She stabbed me!"
To which Finn replies:
"Shut up, she should have killed you."
Benson and Finn later discuss sending Britney for counseling and therapy. During the episode, Rollins also had her second baby.
Please fill in your e-mail so we can share with you our top stories!