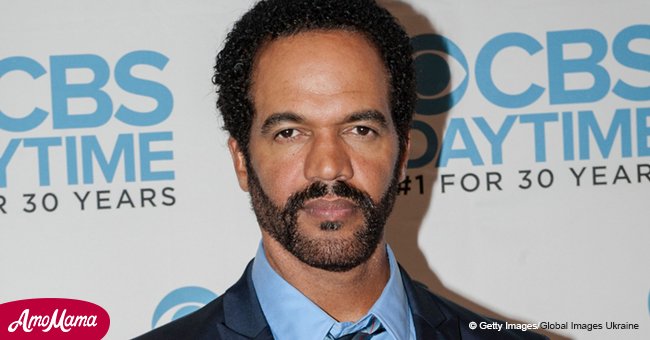 'Young & the Restless' star Kristoff St. John passed away four years after his son's suicide
On Sunday, the soap opera world lost Kristoff St. John from "Young & the Restless." The star was found dead at his home.
It's believed that the actor died from natural causes and no foul play is suspected. A few years ago, the star lost his son to suicide.
According to law enforcement sources, a friend of Kristoff St. John's went to check on him at his home in San Fernando Valley. That's where his body was found.
Officer Rosario Cervantes, of the Los Angeles Police Department and paramedics were called and St. John, 52, was pronounced dead at 4 p.m. on the scene. No foul play was suspected, however, an insider hinted that alcohol might have played a role.
His attorney, Mark Geragos, confirmed the actor's death by writing in an email, "Sadly we can confirm." Since 1991, the actor has played the role of Neil Winters on "Young & the Restless (Y&R)."
His role earned him 9 Daytime Emmy Award nominations and he's won 10 NAACP Image Awards. In 2014, he and his ex-wife, boxer Mia St. John, lost their son, Julian St. John, to suicide.
At the time of his death, Julian was getting treatment at a mental health facility. The couple sued the facility for negligence and they won a settlement.
After their son's death, his parents founded the El Saber es Poder (Knowledge is Power) Foundation to battle mental illness. Around the time of Julian's suicide anniversary in 2017, St. John threatened to kill himself with a gun.
The police placed him under a 72-hour hold for psychiatric evaluation. Hearing the news about his death, his ex-wife took to social media with an emotional now-deleted post.
She wrote:
"THAT HOSPITAL KILLED OUR SON @TheArtofJulian THEN MY HUSBAND @kristoffstjohn1. THATS WHAT HAPPENED! THEY KILLED MY FAMILY"
The actor's fiancée, model Kseniya Mikhaleva also reacted to his death by posting on social media. Part of her post read, "How did it happen??? How??? Why did you leave so early???? and left me all alone ..."
The two had just got engaged 5-months-ago. Dispatch audio from the fire department could be heard responding to a call for an "unconscious individual" at St. John's home.
In the 1990s, the actor also starred in shows like "Martin," "The Cosby Show," "Living Single," and "The Jamie Foxx Show."
Julian was only 24 when he was found unresponsive in the bathroom of a Long Beach facility. His funeral service was held in Westlake, California, on December 5, 2014, which would have been his 25th birthday.
Please fill in your e-mail so we can share with you our top stories!