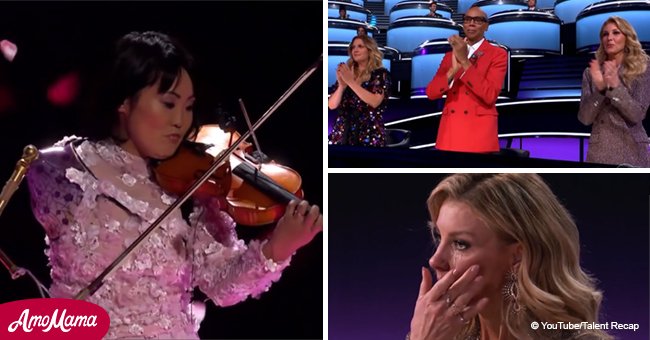 Disabled violinist grips hearts and minds across the globe with her outstanding perfomance

Violinist Manami Ito was perhaps the highlight of Sunday night while the Super Bowl strongly failed to live up to its hype.
Many hung their heads from the underwhelming level of play following Sunday night's football game. Thankfully, an amazing performance raised our spirits right after.
CBS premiered a new talent show, "The World's Best," right after the big game. The majority of performers made an unbelievable first impression on judges.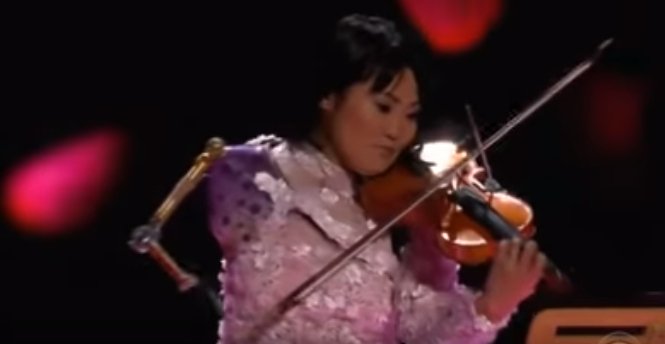 Manami Ito of Japan plays on CBS's "The World's Best" 2019 | Photo: YouTube/ Swaylex
While the Super Bowl halftime show earned a measly "D+" from TVLine readers, Ito shone on the stage. She stood before judges Drew Barrymore, RuPaul Charles, and Faith Hill.
Ito lost her arm in a car accident when she was 20 years old. At that time, she decided to stop playing the violin, a passion of hers she practiced from the age of seven.
However, Ito's mother asked her not to give up. Reluctantly, Ito used her new prosthetic right arm and continued playing music. The show deemed her "The Miracle Violinist."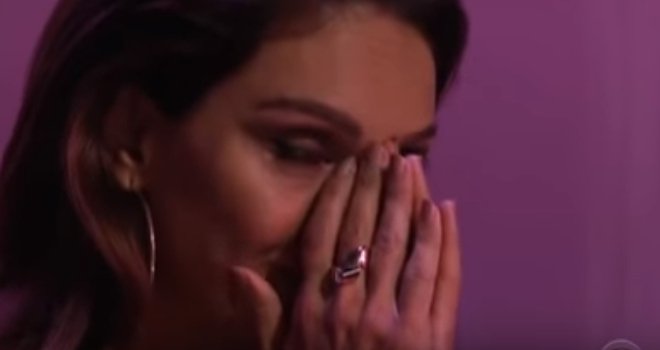 Faith Hill cries while Manami Ito of Japan plays on CBS's "The World's Best" 2019 | Photo: YouTube/ Swaylex
Hill was left in tears while Ito played the heavenly sound. According to Hollywood Reporter, actress Barrymore said:
"I think not only are you talented but your perspective on life is something that the world definitely needs."
Ito went through to the next round alongside Kukkiwon, a South Korean Taekwondo group, vocalists called the TNT Boys from the Phillippines and singer Enkh-Erdene of Mongolia.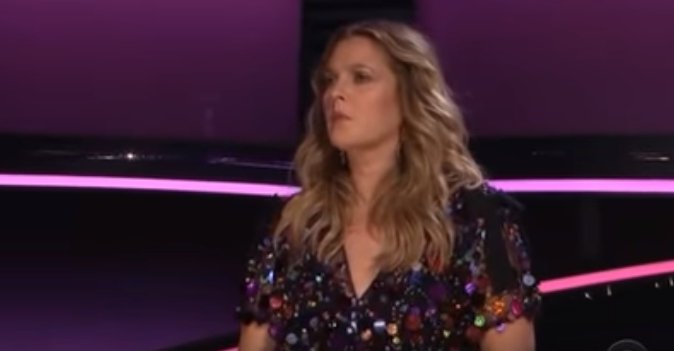 Drew Barrymore looks on while Manami Ito of Japan plays on CBS's "The World's Best" 2019 | Photo: YouTube/ Swaylex
The show will have an Audition first round followed by a Battle Round. In the auditions, judges allot up to 50 points to each act, while a panel of 50 international expert judges covering 38 countries can each give one point.
The grand prize is $1 million dollars. The 24 best acts amidst fighters, ballerinas, karate experts, singers, and several various professionals are set to compete in the show.
Meanwhile, the Super Bowl display left viewers quite disappointed as both teams scored very few points for the majority of the game. Additionally, the half time show was seriously lacking.
That was until Maroon 5's Adam Levine chose to go topless during his performance. The singer stripped off his shirt while singing on live television to the tune of tons of viewers.
Online, persons were left in confusion. Several compared it to 2004's scandal in which Janet Jackson's nipple was exposed as she performed with Justin Timerblake.
A lot of people saw the deliberate act from Levine as highly unfair compared to the backlash Jackson received at the time. They called the incident sexist since both artists showed their bare chest.
Nonetheless, it was widely agreed that the Super Bowl was highly surpassed by "The World's Best." We look forward to the next episode which will air this Wednesday on CBS.
Please fill in your e-mail so we can share with you our top stories!