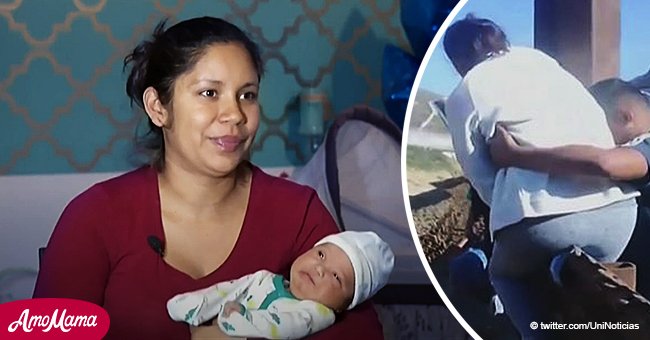 Migrant who jumped the wall while 8 months pregnant had a Down syndrome baby and pleas for help

Footage of a heavily pregnant Honduran woman climbing over a US-Mexico border fence went viral on December, and now that she has given birth in the US, she found out about her baby's condition and is requesting help.
The woman, named Silvia Padilla, was 8-months pregnant when she risked it all to cross into the US as part of one of the migrant caravans that aspired to seek refuge in the country in search of better opportunities.
Padilla claims that she didn't know she was pregnant when she left her hometown of Villanueva in Honduras, and that she only found out about it when she was as far as Tijuana, right next to the US.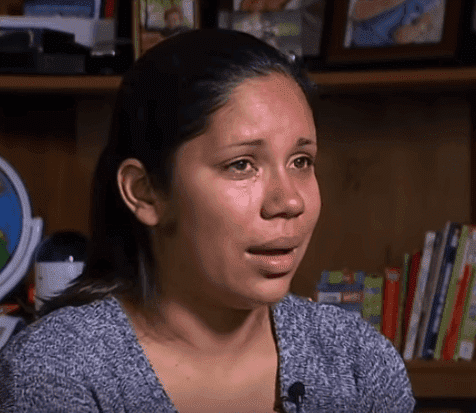 After having her baby in the US, Padilla learn the child had Down Syndrome. l Image: YouTube/Noticias Telemundo.
HER JOURNEY
27-year-old Padilla is among many Central American women fleeing from gendered violence. She told Departamento19 that the child's father is an army official in Honduras who kept threatening her after she started dating another man.
According to Padilla, her parents, who already lived in the US, refused to give her any assistance in her plans to establish herself in the country because of her pregnancy, but she was lucky to have the support of the Latino community.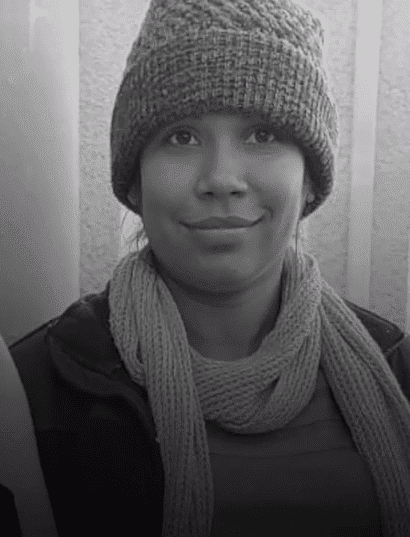 The 27-year-old was part of a migrant caravan coming from Honduras. l Image: Facebook/Política Ya.
As soon as she set foot in US soil, Padilla was arrested and kept in detention for two days before she was free to go to Los Angeles, where she was offered a place to stay while she applied for asylum.
On January 15, Padilla gave birth to a boy who was diagnosed with Down Syndrome.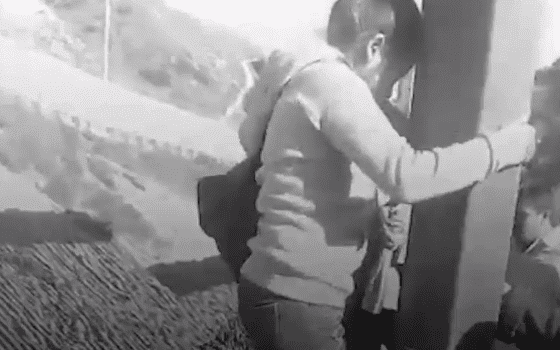 Padilla was caught on video as she jumped over the border fence while 8 months pregnant. l Image: Facebook/Política Ya.
HOPE FOR BETTER OPPORTUNITIES FOR HER CHILD
While she believes that it is an advantage for her child to have been born in the US, she has to start thinking about the costs of treatments to give him the best opportunities.
Despite having a lot to deal with until she is established, with her current partner still under the custody of the authorities, Padilla is mostly thankful for having made it into the US and safely delivered her baby in the country.
"Sometimes I feel like all of this was a dream. I can't quite believe that I am in the United States. I am assisting to a prayer group to pray for my partner, my children, and to thank God for all the good things that have happened to me."
-Silvia Padilla, Departamento19, February 3, 2019.
Padilla called her newborn Angel. She left a 3-year-old daughter back in Honduras. She had never left her country when she started her journey up north and didn't think it was going to be safe to travel with a toddler.
Lawyers from Loyola Marymount University are giving Padilla legal assistance in her request for asylum in the US. She hopes that when her legal situation is solved, she can send for her daughter to reunite her family.
Thanks to the community and a crowdfunding campaign, Padilla receives lots of help in form of donations that provide her with what she needs for her day-to-day with her baby.
NOT THE ONLY CASE
Padilla is not the only woman who risks getting injured or arrested even while pregnant in order to make it to the US. Recently, an 18-year-old Honduran woman was caught in her attempt to jump a border fence.
The Border Patrol noticed the pregnant woman on top of the fence at Mexicali, Mexico, and talked to Mexican firefighters who arrived at the site and help the woman down unharmed.
AN EMOTIONAL REUNION
After a month of anguish, a Honduran mother waiting anxiously at the San Francisco Airport managed to hold her daughter again on Tuesday, January 29.
23-year-old Sindy and her partner Kevin Ventura-Corrales left Honduras in late December 2018, with their little Gretchen Juliet. However, upon reaching the border crossing at Calexico, California, on December 28 the family was separated.
Although the family separation policy officially ended, there are still thousands of children still held at camps by Immigration, something for which President Trump keeps being criticized.
ALL EYES ON IMMIGRATION
The issue of immigration is at the center of the American political conversation –and around the world, for that matter- and the views on it couldn't be more conflicting within the US political spectrum.
Immigration was the main issue behind the political impasse that resulted in the longest shutdown in US history, which lasted 35 days and is likely to happen again.
Now, as President Trump gets ready to address the nation on his State of the Union speech on February 5, he is expected to talk about immigration, and he surely has things to say about it.
"With Caravans marching through Mexico and toward our Country, Republicans must be prepared to do whatever is necessary for STRONG Border Security," Trump tweeted on February 3.
"Dems do nothing. If there is no Wall, there is no Security. Human Trafficking, Drugs and Criminals of all dimensions - KEEP OUT!" he added.
Please fill in your e-mail so we can share with you our top stories!