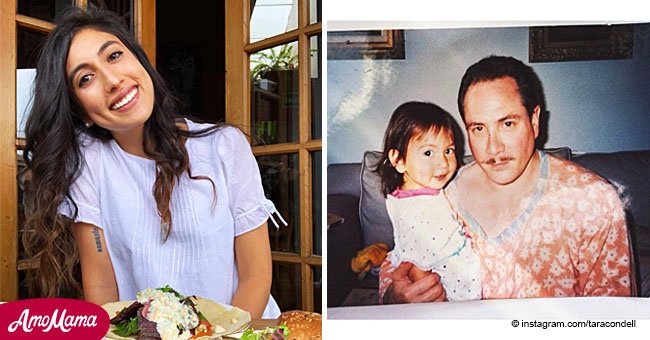 Young Manhattan dietician committed suicide after leaving a heartwrenching note on her site
27-year-old Tara Condell from San Francisco posted a heartbreaking suicide note on her blog before hanging herself to death.
The dietitian from Manhattan took her own life in her apartment shortly after posting a suicide note on her blog, in which she also apologized to her mother for her action.
As per New York Post, Condell was found dead with a cloth around her neck inside the bedroom of home West Village apartment.
The police were informed by Condell's worried co-workers after she failed to show up for work at the Midtown office of Top Balance Nutrition.
Only later did they see the suicide-related post on her website. Condell also left a suicide note in a folder in her living room, the source revealed.
Condell titled the heartfelt post on her blog as, "I Hate The Word 'Bye,' But See You Later Maybe?" and started it off by admitting that she had been trying to write the note several times in her head 'for over a decade.'
'No edits, no overthinking. I have accepted hope is nothing more than delayed disappointment, and I am just plain old-fashioned tired of feeling tired,' she added.
Condell also went on to admit that she has a 'great life on paper,' with her job allowing her to eat most exquisite of meals and travel without any restriction. However, all those perks felt 'trivial' to her.
In reality, Condell often felt detached from the world even if she were in a room full of her 'favorite' people. But there wasn't any particular 'conversation or situation' that led her to kill herself.
Toward the end of her suicide post, Condell went on to state that she would miss things including the 'first sip of iced cold brew in a sticky August,' 'Golden Gate Bridge at sunset,' 'making eye contact with people walking down the street,' and 'no-destination-in-sight long walks.'
She concluded her note by asking her loved ones not to do too much to mourn her demise. Rather, she wished for them to have 'one delicious meal' in her honor.
Last year, another famous personality, Kate Spade, was also found dead in her own home after she hung herself with a piece of cloth.
The 55-year-old popular designer also left behind a note for her husband and 13-year-old daughter telling her that her death was not her fault.
Please fill in your e-mail so we can share with you our top stories!