First Lady Melania Trump arrives at SOTU in military-style black dress wearing a single glove
For the State of the Union address on Tuesday night, First Lady Melania Trump arrived in a black military-style sheath dress. Along with it, she wore one matching glove on her left hand.
Her outfit was in contrast to the white clothing that Democratic congresswomen chose to wear in respect and honor to suffragettes.
First Lady Melania Trump was on hand at the State of the Union (SOTU) address to support her husband President Donald Trump. As she entered the Capitol, she was met with a welcoming round of applause.
First Lady Melania Trump receives a standing ovation as she arrives for the #SOTU address. pic.twitter.com/APdr5zEDCr

— Kyle Morris (@RealKyleMorris) February 6, 2019
She waved as she made her way through House chamber to her seat. Her choice to wear one glove wasn't missed by social media users who found it quite peculiar.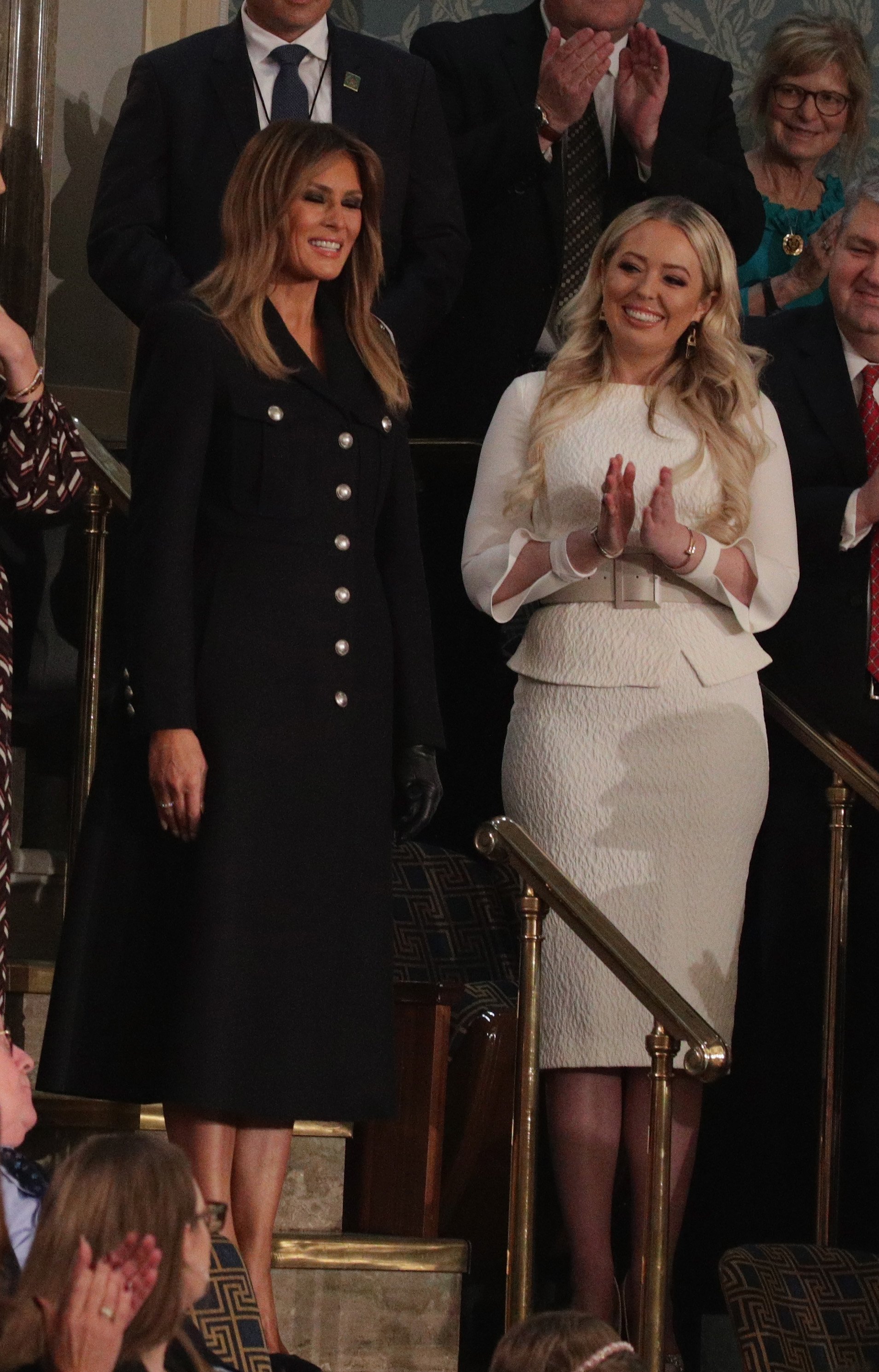 At some point during the president's address, she removed her glove. She and her husband arrived at the event in separate cars just like the year before.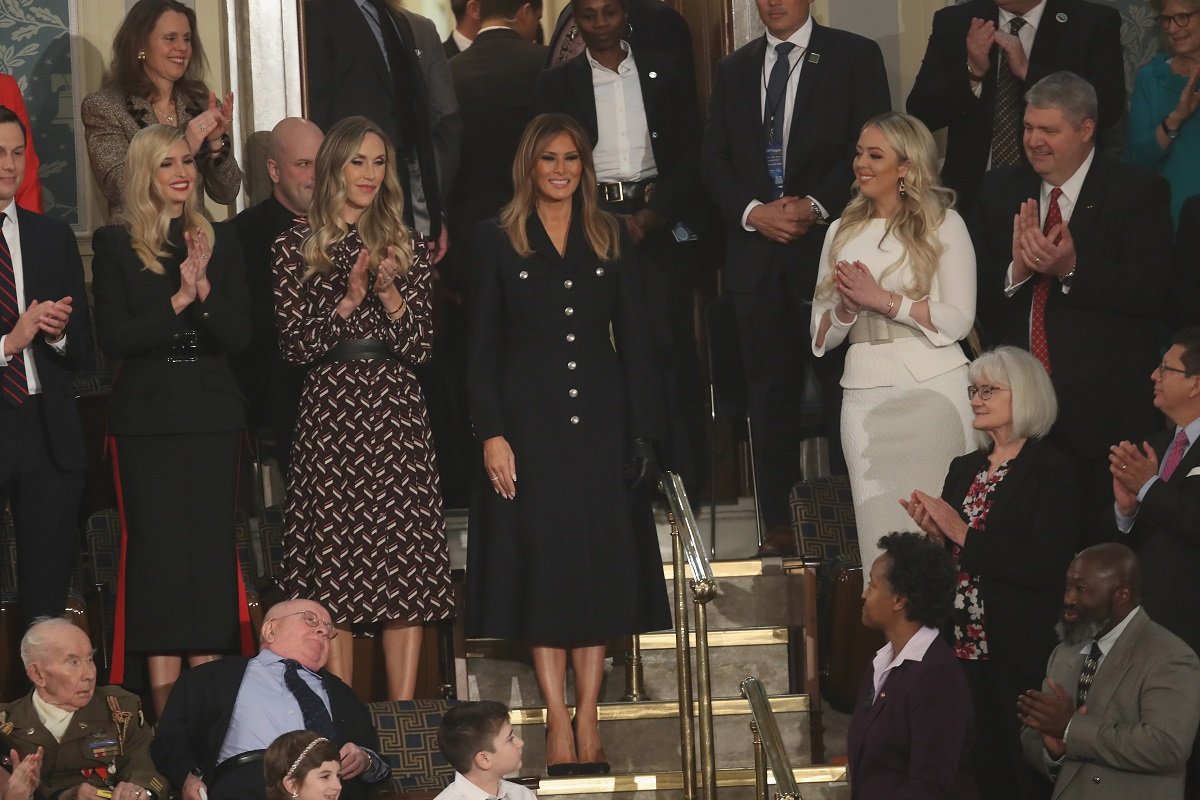 Just as her black outfit was in contrast with Democratic women in the house, last year at the SOTU, Melania arrived wearing an all-white suit. At the time, she'd chosen to give a nod to suffragettes but she had managed to go against the throng once more.
.@POTUS and I are honored to welcome our inspiring guests to join us at #SOTU. Each of them have a story - however painful, joyful, or hopeful - these stories bring all Americans together.

— Melania Trump 45 Archived (@FLOTUS45) February 6, 2019
In 2018, most women had chosen to wear all-black clothing to show their support for the TimesUp movement. The color choice was also meant to draw attention to the #MeToo movement and sexual harassment.
Is Melania Trump sporting one glove? 🧤🤔 #SOTU pic.twitter.com/L1H8PpK17U

— Judy Kurtz (@JudyKurtz) February 6, 2019
The first lady left the White House early after hosting a reception in the Diplomatic Room for their special guests. During her husband's speech, she'd invited them to sit with her in the House gallery.
First lady Melania Trump broke with tradition Tuesday night, arriving at her husband's first State of the Union address separately https://t.co/jfYzCRue6c

— BuzzFeed News (@BuzzFeedNews) January 31, 2018
Last year, she'd traveled separately to the Capitol so she could spend more time with the guests. Just as she did the year before, the first lady also hosted a meet-and-greet with them at the Capitol.
Her spokeswoman, Stephanie Grisham explained:
"Mrs. Trump knows this is an important night, and wants to ensure the experience of her guests is special, and that they feel comfortable."
First lady Melania Trump enters the House chamber for the State of the Union address #SOTU

Watch on CNN: https://t.co/lQSyX3a1nN 
Follow live updates: https://t.co/iqmPIE0SQK pic.twitter.com/kylMPgyVqq February 06, 2019 at 09:02AM

— hanung nugroho (@corneliushanung) February 6, 2019
They presidential couple usually ride together in "The Beast" which is the president's armored limousine. However, the first lady left around 40 minutes before her husband.
She publically announced her decision to take an entirely separate motorcade to the SOTU through her spokeswoman.