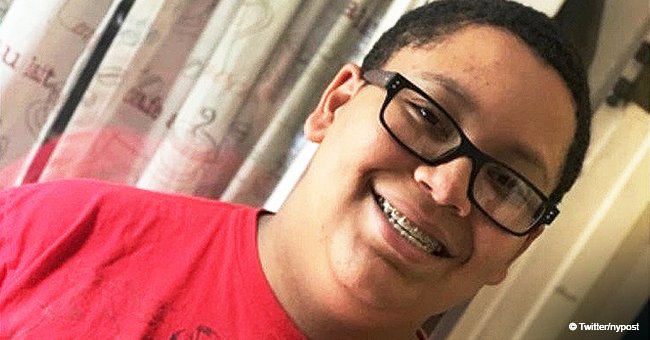 13-year-old boy commits suicide after reportedly being relentlessly bullied on the school bus
A teenage student in Michigan committed suicide last month after reportedly being bullied on his school bus for months.
13-year-old Michael Martin attempted suicide at home on January 23 and died two days later at the hospital. His mother, Joanna Wohlfert, told the Lansing State Journal, that her son was a victim of bullying.
MARTIN'S PAIN
Although Martin never described the verbal insults to his mother, his friends have told her that he was teased about his weight, his glasses, and his braces.
Wohlfert also learned that he was slammed against a wall in the school's lunchroom his school year. The grieving mother believes that the school district and bus company and the inaction of school staff contributed to Martin's death.
"He was going through a dark time and nobody cared. Nobody paid attention to him."
The eighth-grader began to skip school due to the bullying as far back as last September, and his mother shared her concerns with the school.
SCRAMBLING FOR HELP
Wohlfert shared mail records showing her inquiry into Martin's declining grades and chronic absences went unanswered by Everett High School Assistant Principal Priscilla Ellis.
In a January 8 mail to the school counselor, Wohlfert also wrote:
"I have reached out to the bus garage and the assistant principal trying to get some help for my son. He went from going to school to not going at all. He says there is some bullying on the bus. …I AM ASKING FOR ANY HELP I CAN GET."
The counselor said she tried talking to Martin but "he absolutely refused to speak with me or even acknowledge I was speaking to him."
UNHEEDED CALLS
Earlier last month, Wohlfert had spoken with Ellis again about her son's struggle with bullying, but the latter only said "let me see what I can do" and never said anything about it until Martin's death, claimed Wohlfert.
The devastated mom said:
"I know that some schools are overwhelmed with kids, but if you have a parent that's reaching out to you, and trying to get help for their child, why wouldn't you reach back? Why wouldn't you do something? He was going through a dark time and nobody cared. Nobody paid attention to him."
Meanwhile, the Lansing School District spokesman Bob Kolt insists that school staff responded appropriately to Wohlfert's reports of bullying and declined to comment further because of an ongoing investigation of the tragedy by the district.
The Lansing Police Department has also confirmed that they are investigating bullying related to Michael's death
A SCARY TREND
Sadly, reports of kids taking their lives over bullying have been on the rise, as with the case of ten-year-old Seven Bridges who took his life last month after being taunted over his colostomy bag and nine-year-old McKenzie Adams who hung herself in December after classmates bullied her for having a white friend.
The National Suicide Prevention Lifeline is 1-800-273-8255. Other international suicide helplines can be found at befrienders.org.
Please fill in your e-mail so we can share with you our top stories!