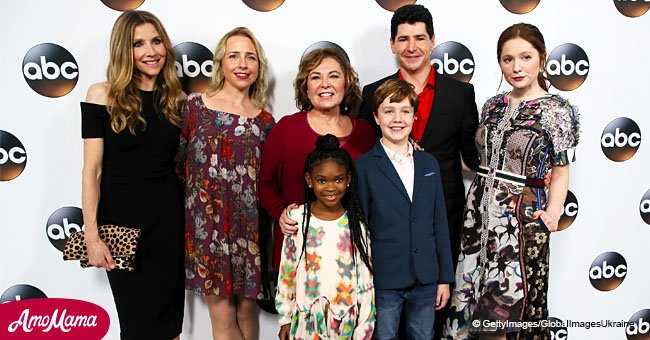 ABC president gives an update on 'The Conners' as the show hasn't been renewed for season 2 yet

Fans of the "Roseanne" spinoff don't have to panic about the show not been mentioned among ABC's series renewal announcements on February 5, because the network is working on the final details of a second season.
ABC already named the shows that are coming back this year. Titles like "The Good Doctor," "Modern Family," "A Million Things," and "Shark Tank" made it into the list, but there were concerns because "The Conners" wasn't among them.
But let's not worry, because the network's president Karey Burke said that they "are close" to finalizing a deal for the show's second season.
The upcoming season is expected to be 13 episodes long, two more than the recently wrapped first season.
While many people thought that the spinoff wasn't going to be a failure without Roseanne Barr in the cast, it has actually performed well with the audience, becoming the season's No. 1 new comedy and the network's highest-rated series.
Even when the rest of the cast agreed to continue with the show after Barr's infamous racist tweet that forced ABC to cancel the "Roseanne" debut and to fire Barr, it doesn't mean that they don't miss her in the set.
This is especially true for Barr's former co-star John Goodman, who played the actress and show creator's husband for a decade.
"It was really odd. "We used to have a lot of fun on the show, and I really missed her this year."
-John Goodman, Late Night with Seth Meyers, January 10, 2019.
"She gave up a lot so that we could do the show. She gave up all her rights to it so we didn't have to call ourselves the 'Monners' or the 'Chonners' and invent new characters. But yeah, she will always be missed," Goodman said.
The absence of Barr's character in the show was explained by her off-screen death from an opioid overdose, and just like actors and actresses have had to deal with Barr's departure, the rest of the characters have also had to come to terms with this.
On "The Conners" first season finale, Jackie, played by Laurie Metcalf, finally confronts the loss of her sister Roseanne, and she does it in a way that was really touching for some of the viewers.
"I'm crying right now about Jackie. I'm glad that they are not ignoring the fact that Roseanne is gone," Deborah Oliver tweeted on January 22.
Please fill in your e-mail so we can share with you our top stories!