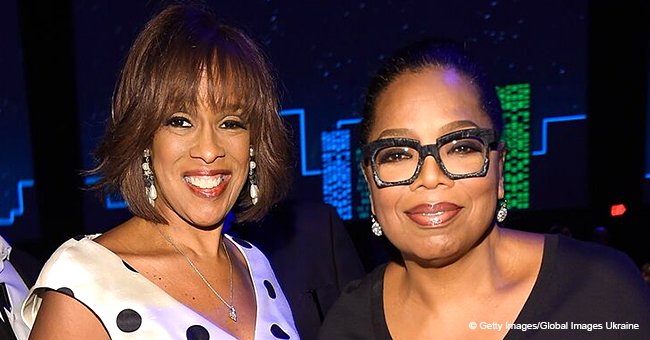 'I tried,' Oprah Winfrey surprises BFF Gayle King after revealing she tried setting her up on a date
Oprah Winfrey and Gayle King argue over a botched set-up and who has more friends in their recent conversation on board a ship.
Oprah Winfrey and Gayle King have been the best of friends for 40 years and it's safe to say there's nothing they don't know about each other. Except recently we learned that Gayle had no idea her gal pal once tried to set her up on a date.
During Oprah's 65th birthday weekend where she partied with her girlfriends on board the Holland America Line ship, the talk show queen revealed how difficult it was for her to set Gayle up.
"I tried," she told ET's Nischelle Turner who was also on board for Oprah's three-day Girls Getaway Cruise. A surprised Gayle then asked,
"Who? Seriously, who?"
Oprah didn't disclose the man's name but she said it was difficult to find a match for her friend because Gayle knew a lot of people, more than she did. But Gayle begged to disagree.
"I do not know more people than you, that's not true! Take that back!"
That conversation never got very far but what did make some sense was when Oprah spoke about turning 65 and her possible retirement.
When asked if she would consider it having reached the milestone age she said, "I don't believe in it."
Oprah explained that it was a blessing to reach 65 knowing other people had died before they were 40, like Princess Diana.
"I always think about the people who didn't make it… Like, I remember when Princess Diana died and I thought, 'Oh my god, she's never gonna make it to 50.'"
"So for every single birthday that I get to experience, I think it's a gift and a blessing."
Oprah won't be slowing down any time soon that's for sure. She has a network that's thriving, and she even has a new video series with Gayle where they're giving relationship advice. Their first episode was a discussion on how they seduce their men.
Besides, I don't think the world is ready for her to retire. Her wisdom and presence is a gift that's tough to lose.
Please fill in your e-mail so we can share with you our top stories!