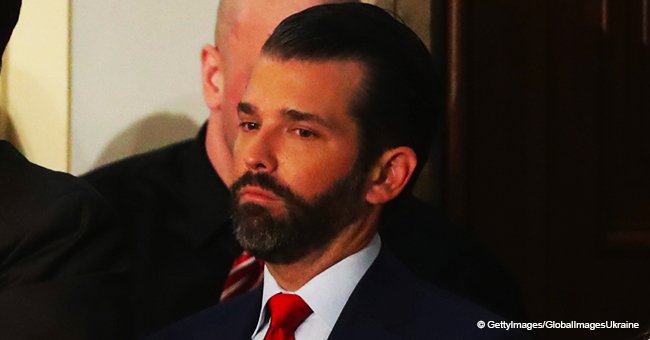 Donald Trump Jr slams women's SOTU outfits: 'speaks for itself'

Donald Trump Jr. recently bashed dozens of female members of the House of Representatives for not wearing an American flag pin at the State of the Union address.
The U.S. President's son questioned the congresswomen's patriotism, but it didn't take long for his criticism to backfire thanks to an eagle-eyed Twitter user.
Trump Jr., who attended the State of the Union on Tuesday with the rest of his family, also didn't wear an American flag pin and was mocked for it.
SETTING HIMSELF UP FOR FAILURE
The 41-year-old is famous for sharing several political memes, which are often in favor of his father, but this time he didn't score any points with his fan base.
The heir of the Trump estate tweeted a photo of several congresswomen dressed in white and smiling for the camera with the caption "Not one American flag pin among them."
THE FIERCE BACKLASH
Not even five minutes later, a user by the name of Cole posted a photo of the Trump family all dressed up for the State of the Union address but without any pins on their lapels.
This encouraged several other Twitter users to mock Trump Jr. with messages such as "Not one American in sight" and "Not one pin in sight."
A user by the name of Anonymous Source tweeted that tying one's patriotism to an American flag pin made in China was "all kinds of messed up."
The group targeted by Trump Jr. was composed of Democratic women, including the chair of the House Democratic Women's Working Group Lois Frankel and Speaker of the House Nancy Pelosi.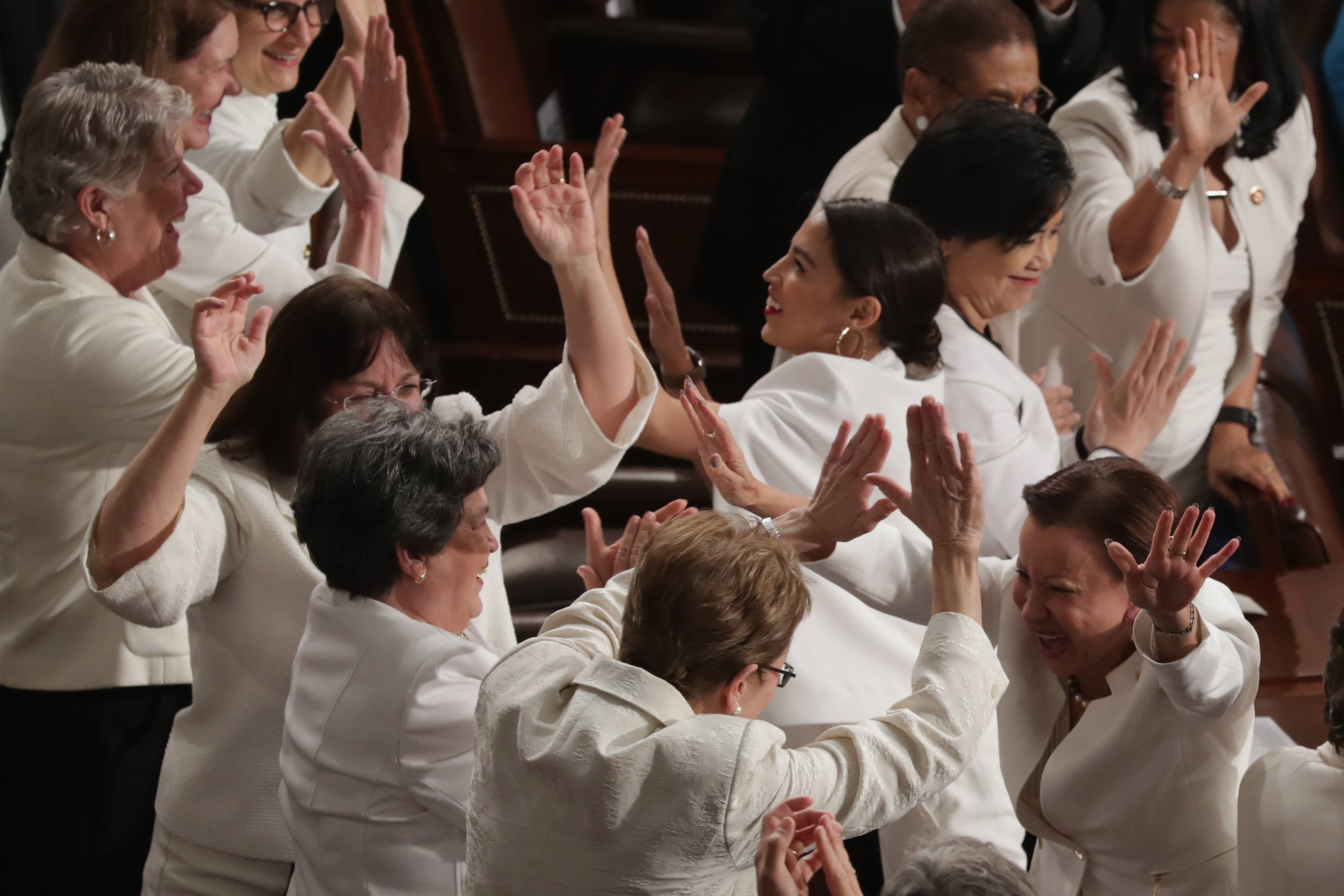 Congresswomen wearing white at the State of the Union address | Photo: Getty Images
WHY THE CONGRESSWOMEN WORE WHITE
According to Frankel, the group wore white in honor of the suffragette movement, and the wardrobe served as a message of solidarity that they were not going back to their "hard-earned rights."
Frankel's group reportedly seeks to advance issues such as equal pay for women, reproductive rights and paid family leave, and the State of the Union address allowed them to make a stand while attracting attention to their cause.
Please fill in your e-mail so we can share with you our top stories!