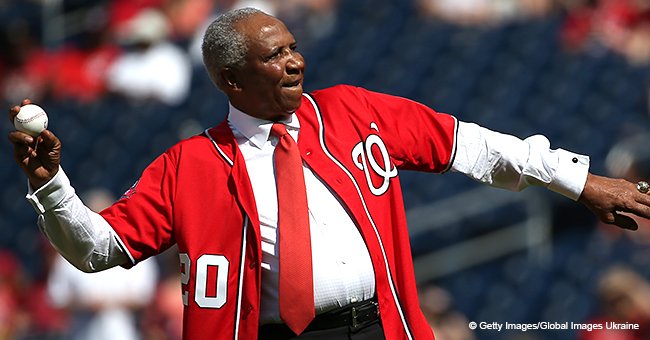 Baseball legend and Hall of Famer Frank Robinson has died at age 83

Frank Robinson had an unmatched legacy that made him one of the memorable greats in baseball. His death will be deeply felt.
Baseball legend Frank Robinson, the first African American manager in Major League Baseball history has died.
Robinson passed away on Thursday at the age of 83. He was reportedly surrounded by friends and family and was nursing his failing health through hospice care in his Bel Air home at the time. A cause of death was not revealed.
Robinson left an unmatched legacy both as a player and as the first Black manager in Major League Baseball. In a statement after his death, Commissioner Rob Manfred described him as a "trailblazer in every sense" with an unparalleled resume and "whose impact spanned generations."
"He was one of the greatest players in the history of our game, but that was just the beginning of a multifaceted baseball career."
Throughout his 21-season career in baseball, Robinson amassed 568 home runs ranking him 10thon the career list. Apart from bagging the MVP award while playing for Cincinnati and Baltimore, he also won the Triple Crown for the Orioles in their first World Series championship in 1966. Moreover, he was an All-Star outfielder for 12 seasons, a Rookie of the Year and a Golden Glove awardee.
In 1975, Robinson shifted gears and became the first African-American manager in the big league when he signed on for the Cleveland Indians. He was a manager until 2006, ending with the Washington Nationals after managing the San Francisco Giants, the Orioles, and the Montreal Expos.
In 1982, he was elected into the National Hall of Fame and in 1989, he became manager of the year working for Baltimore.
News of Robinson's death comes in the heels of another sports legend who died. Two-time world boxing champion Ricky "Rocky" Lockridge died due to complications from a stroke. He was 60.
Lockridge famously knocked out Roger Mayweather after 98 seconds on the ring making him the first man to beat the then-undefeated boxer. He was also heavy into substance abuse, a road that would take him to homelessness and a spot in the A&E show "Intervention" where he famously cried and became the subject of memes for years.
Two legends in their own right have moved on from this world. It's a sad day for sports fans.
Please fill in your e-mail so we can share with you our top stories!