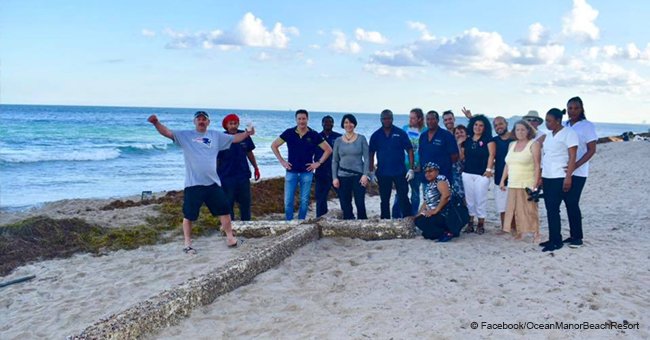 Huge wooden cross that washed up on Florida beach gathers a crowd. Is it a sign from the Lord?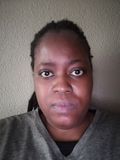 On Saturday, Florida residents were in for a surprise when they discovered a huge wooden cross on the beach. The painted cross which was covered in barnacles washed up at the Ocean Manor Beach Resort in Fort Lauderdale.
A number of people have seen gone down to see the cross with some wondering where it came from and if it was a sign from God.
When the cross was found a group of people dragged it up onto the beach from the water's edge. The wooden cross now sits behind the hotel at 4040 Galt Ocean Drive.
One of the people who were present for the removal is Mary Ann Smolinski who is visiting from Michigan. Speaking about the occurrence she said, "It is fantastic. It's amazing. Very spiritual."
Smolinski explained:
"We were just lying on the beach and we saw a crowd of people around and I just got up to see what was going on. It was a cross that was laying right in the water."
Fort Lauderdale resident, John Skorupa, 74, of, said he was walking along the beach early on Saturday afternoon when he found the cross. He shared that it was swaying in the surf and he decided to take a few pictures.
Skorupa described it saying, "It was 20 foot long, like railroad ties. Really big, really big." People who gathered around the hotel's tiki bar couldn't help but speculate on the cross' origin.
The elderly man stated:
"The one that made sense to me was Puerto Rico because of the hurricanes they had there. But, it may be a sign of some kind."
Skorupa explained that the cross had been a bit of a spiritual revelation to some. He added, "I called up a girlfriend that I went to church with a few times and I said, 'Let's start meeting again for church services.' I brought her flowers."
Greg Gay had just checked into the Ocean Manor Beach Resort with his family when he discovered the cross. He said, "I felt really heavenly about it. It was a moment in time. Had we been 10 minutes before or 10 minutes later, we wouldn't have seen it."
The resort's owner, Frank Talerico, said he was "astonished" at the sight of the cross. He also shared that he considered it a sign of protection.
Talerico added that he believed it was a sign of divine intervention. Before the cross appeared his sister had been visiting the beach that day, praying because she'd had a bad dream.
He explained further:
"She's like, 'You know what? It's not that big of a deal. I just had a bad dream and a bad feeling, so I wanted to come here and pray.' I said, 'OK, thanks for doing that.'"
Soon afterward the waves brought the cross to shore. The businessman said his resort was going to keep the cross and he welcomed people to come to see it and take pictures.
The largest known cross is The Valley of the Fallen from Spain. The huge cross measures 500 feet excluding the granite ridge which it was erected on.
The ridge also measures the same height.
Please fill in your e-mail so we can share with you our top stories!