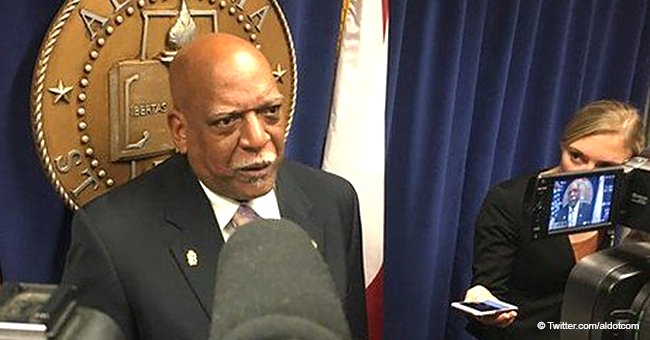 Alabama senator reproposes bill to stop racial profiling by police officers

A senator from Alabama has re-proposed a bill that hopes to put a stop to racial profiling by police officers.
Senator Rodger Smitherman, D-Birmingham, first introduced a bill that puts a stop to racial profiling 15 years ago. While it was never passed, he feels the need to forward this bill and have it approved as the issue is more prevalent now. With heightened tensions between law enforcement and citizens from all over the country, he feels this bill is exactly what everyone needs.
Senator Smitherman filed the latest amendment of his bill prior to the legislative session which begins on March 5. According to him, one key change that the bill states is that police would have to document every traffic stop, including the race of the driver and the reason for the stop. He explains that these traffic stops should be documented whether or not there was a ticket issued or an arrest.
"You want to make sure that when you stop someone you have a justifiable reason and you are able to substantiate that reason."
The senator, also an attorney, is currently serving his sixth term in the Senate. He said that when he passed this bill, he was speaking from personal experience when he says that there are sometimes when the police stop African-Americans just because of their race. It doesn't only happen to his constituents, but it also includes him, who has been stopped multiple times in different cities, including his own hometown.
However, he ensures the media that this bill is not only meant to help African-Americans. Other races can be profiled, too, including white drivers.
"If you're in a predominantly African-American community, you can be non-African-American and get stopped because you're there as well."
Smitherman's bill passed in the Senate 27-0 last year but died in the House of Representatives during the final days of their session. It drew large opposition from law enforcement, because of their concerns over the requirement of more record-keeping by the police.
Now, he hopes that his bill can be re-considered and finally passed in the House of Representatives in order to avoid more instances of racial profiling happening in the country.
Please fill in your e-mail so we can share with you our top stories!