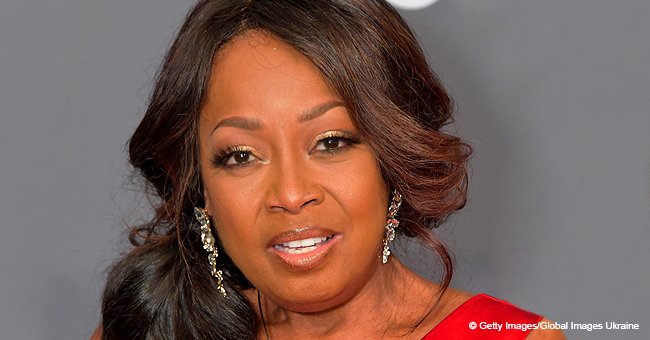 Star Jones reveals details of open-heart surgery, says she didn't take her heart health seriously
Star Jones has always been open about the health scare that drove her to undergo an open heart surgery almost nine years ago, and since February is Hearth month, she's now reliving her experience once again. Jones hopes she can inspire more women to take their heart health seriously.
The best-selling author, lawyer and former "The View" co-host has been an ambassador for the American Heart Association for the past nine years. As part of the organization's Go Red for Women campaign this month, Jones is speaking up on her experience with heart disease and what to do to prevent it.
"They stopped my heart for 22 minutes while they corrected it, and I did three months of intense cardiac rehabilitation afterward."
Most fans followed the 56-year-old weight loss journey, which started in 2003 when she had weight loss surgery. Two years later she had already lost 160 pounds and never thought she could be at risk of suffering heart disease. But she was wrong.
"I like millions of other women thought that heart disease was considered to be an old white guy's disease because that's really what you saw and would hear. You didn't think of it as a woman's disease when in reality, I should have known that heart disease is the number one killer of Americans," she recently told Madame Noire.
Even after changing her habits to pursue a healthier, fitness lifestyle, Jones noticed that something was off with her body.
"I was getting intense heart palpitations. I would go from being seated to standing and get lightheaded," she explained.
"I was short of breath, and the most intense symptom was I was really fatigued. Not that fatigue women experience from the daily life of children and family and husband and mates and work. No, it was a different kind of fatigue."
After checking in with a cardiologist, she was diagnosed with heart disease and to her surprise, her doctor suggested an open heart surgery to fix an aortic valve and avoid a heart transplant down the line. Focused on saving her life, Jones accepted.
She recalled:
"They stopped my heart for 22 minutes while they corrected it, and I did three months of intense cardiac rehabilitation afterward. The open heart surgery saved my life. The cardiac rehab gave me my life back so that I can not only be a heart disease survivor but a heart health thriver. That's where I am today."
According to the AHA, 1 in 3 women will be at risk of heart disease, but 80 percent of all cardiovascular diseases are preventable. Jones is encouraging women to take an active role in their health by knowing their numbers - BMI, cholesterol, blood pressure, blood sugar, and HDL- not smoking, making the right meal choices and leading an active life.
For this month, the American Heart Association joined forces with CVS to give women all across the country the chance to get a heart check through their MinuteClinic. Every Thursday of this month, women can walk in at 1100 locations nationwide and get their numbers.
"Go in! You can get those five numbers. That's your first step in the path of heart health," Jones said. And concluded:
"And as I like to say, when you have heart health, you have hope, and when you have hope, you have everything you need. African-American women need to focus on our own health and our own hope."
Please fill in your e-mail so we can share with you our top stories!