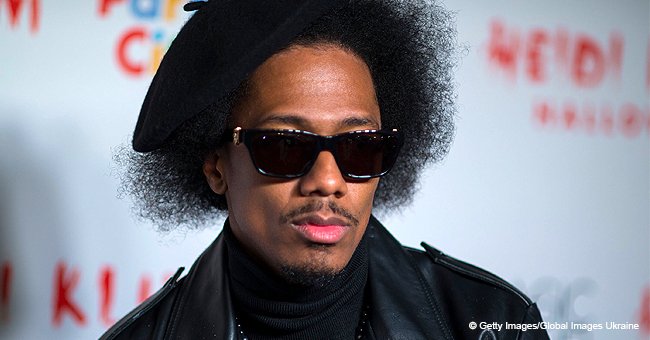 Nick Cannon calls out Jimmy Fallon and Jimmy Kimmel for wearing blackface in the past

Nick Cannon questions the "Kings of Late Night" as he reveals photos of Jimmy Fallon and Jimmy Kimmel wearing a blackface in the past.
Late night show hosts Jimmy Fallon and Jimmy Kimmel are forced to face their past as Nick Cannon reveals throwback photos of the two comedians wearing a blackface.
Interest surrounding the offensive use of blackface recently came to light after Virginia governor Ralph Northam's college yearbook photos emerged. In them, Northam sported a blackface while his friend dressed as a Ku Klux Klan member.
The controversial photos made the rounds of late night talk shows but two comedians opted to stay silent about it. It would later be revealed by Cannon that these two talk show hosts who remained mum about the issue, Fallon and Kimmel, were guilty of the crime as well.
To prove his point, Canon shared on Instagram a collage of pics featuring comedians who wore blackface in the past. This included Fallon, Kimmel, and Sarah Silverman. He captioned the pic,
"Happy "BLACKFACE" History Month!!! I'm sure we can expect some more "Apologies" by Monday..."
But Cannon didn't stop there. He later shared clips of Kimmel and Fallon on their shows imitating black people and wearing blackface. He maintained in his caption that his intentions in sharing the clips was not to malign his fellow comedians but to encourage discussions regarding the issue.
"Are these your Kings of Late Night??? @JimmyFallon @JimmyKimmel you know I'm always on the side of the comedian and never pander to the sensitive, but I feel there needs to be some "truth & reconciliation" discussions and teachable moments amongst our communities. I'm ready and willing for the discourse, so who wants to step up to the table first? In the meantime, I'll just leave this right here. Tell the Jimmys to holla at me!"
It wasn't too long ago when Cannon was also questioned for doing the reverse. In 2014, while promoting his "White People Partly Album," the 38-year-old wore a white face and was accused of the same reason he's accusing people of wearing a blackface.
To defend his actions, Cannon explained that both were not the same. He says his whiteface was part of a character impersonation he was doing while blackface is a symbol of oppression.
Cannon resurrected the photo and posted it on his Instagram following his blackface posts and used it as a teaching moment. He wrote,
"America, There is NO such thing as "WhiteFace" just like there is no such thing as "Reverse Racism". BlackFace and Racism are rooted in and are byproducts of the Institutionalized Oppression of a subjugated people."
"Now when you look up the standard definition of "Whiteface" all you will find is an elite Ski Resort in Upstate NY. This is not a Tit-for-Tat argument. These are FACTS. These recent revealings of people painting themselves black or brown and speaking in broken slang in an attempt to be humorous or have fun; as if our culture is some sort of party trick or costume is unacceptable."
"Along with @Gucci @Prada@Moncler and any other companies or corporations who wish to exploit our pain. Racism is when an "elite" group uses its systemic power to enforce harm, hardship, and pain on others. If you don't understand this, then it probably means you are or benefit from that elite group of privileged oppressors that we speak of. ROUND 1 goes to : THE CULTURE"
Cannon is currently pitching in as host for Wendy Williams in her morning show. Williams hasn't returned since the holidays due to a recurring illness. In one of the recent episodes,Cannon defended the star whose rumored to be in a troubled marriage after talk about her husband's alleged long-term mistress emerged.
Cannon shut down the rumors by revealing Williams' marriage and family are perfectly fine.
Please fill in your e-mail so we can share with you our top stories!