Shirley Temple Would Have Turned 92 — Recalling Her Life from Child Star to Political Activist
Shirley Temple first became a star during her childhood in the 1930s, and she remained a star until her death at the age of 85 in February 2014, but the actress also had a rather interesting life in between. 
The child actress Shirley Jane Temple was born on April 23, 1928, the daughter of a bank employee and a seamstress was discovered in her dance school at just four years old.
She was a very famous girl who sang and danced tap dancing on stage, and who would soon conquer the hearts of America through the big screen in the 30s. Here are 25 interesting facts about the iconic actress.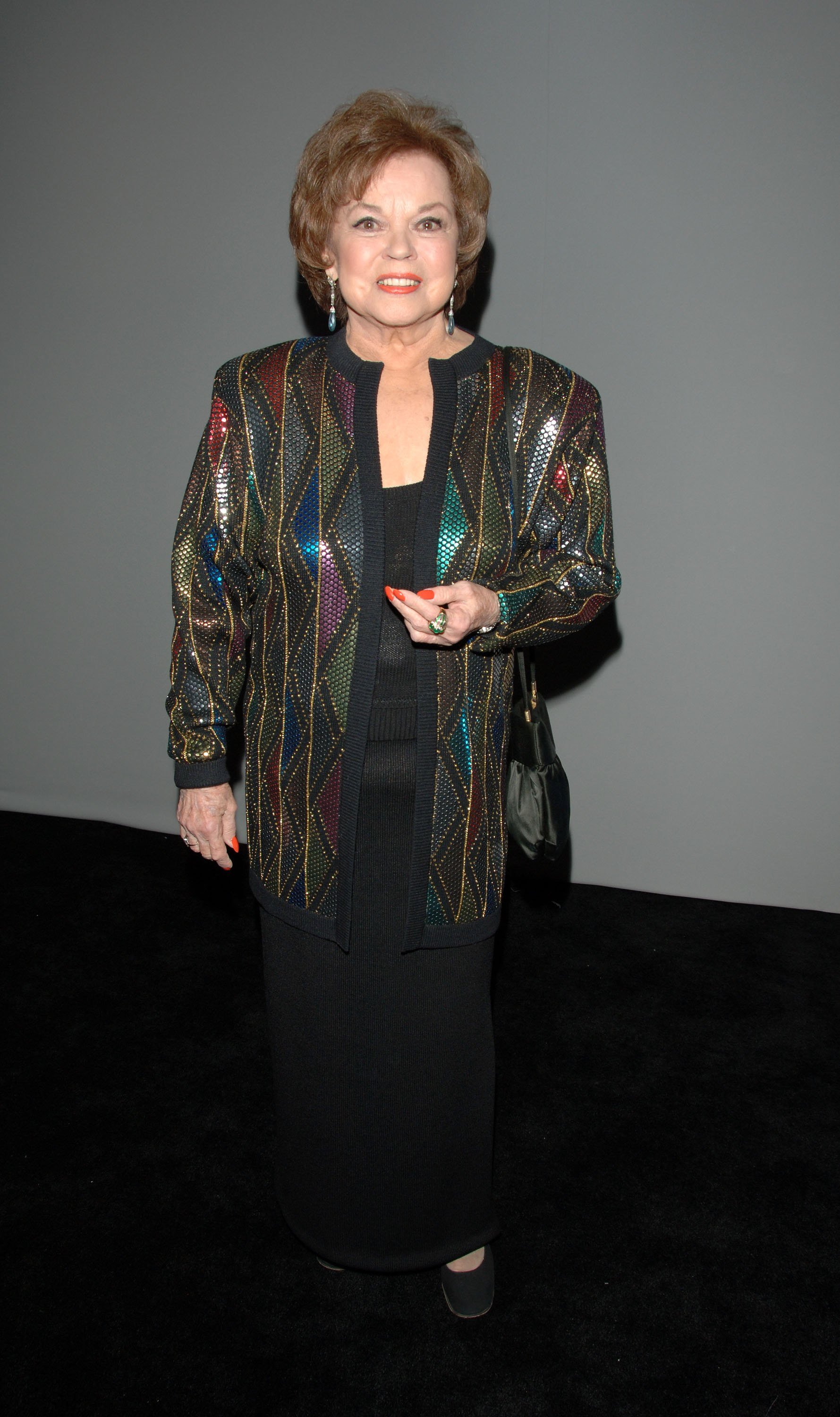 1. No one ever made more movies than her at such a young age.
She starred in more than 40 films during these years, but her big-screen breakthrough came in 1934 when she landed a role in the musical "Stand Up and Cheer!."
2. Shirley's popularity grew after her big-screen breakthrough
In 1934, the young actress starred in the movie "Bright Eyes" opposite Jane Withers, also a child actress at the time.
However, it became Shirley's rendition of "On the Good Ship Lollipop" that won the hearts of viewers, sending her popularity to new heights.
Remembering Shirley Temple on her birthday, here in CAPTAIN JANUARY ('36) pic.twitter.com/wlfTsPmoJV

— TCM (@tcm) April 23, 2020
3. Crossing boundaries
Shirley and Bill "Bojangles" Robinson formed an extraordinary and unprecedented partnership that started with the film "The Little Colonel" in 1935.
While the duo co-starred in two more films together, Shirley possibly became the first white actress filmed holding hands with a black actor onscreen. 
4. She made American's 'forget their troubles'
During the Great Depression, Shirley became a box office hit due to her childhood charm. But she also turned into a symbol of upliftment, as the US president at the time, Franklin D. Roosevelt once said that the country would be "all right" as long as it had Shirley Temple and added:
"It is a splendid thing that for just 15 cents, an American can go to a movie and look at the smiling face of a baby and forget his troubles."
Happy birthday Shirley Temple!

What's your favorite song that she sang in a film?@ShirleyTemple pic.twitter.com/XihdoOMLgi

— Movies TV Network (@MoviesTVNetwork) April 23, 2020
5. Receiving the greatest honour
In 1935 she received a special Oscar, with only seven years old, a prize given the previous year to Claudette Colbert. Also, her tracks are the smallest of the walk of fame on Sunset Boulevard in Hollywood.
6. More famous than Santa
She was so renowned that the day she went with her mother to a department store to deliver a letter to Santa Claus, he asked her for an autograph. As Gary Cooper also asked her on the first day, they met on the set of Now and Always because she was the great celebrity of Hollywood.
7
. A child millionaire
In 1937, Shirley's profits reached four and a half million dollars. According to biographer Anne Edwards, author of the book "Shirley Temple: American Princess," Fox also afforded Shirley other benefits, such as paying for her private teacher, security guards, gardeners, domestic workers, and so forth. They also provided a car.
Shirley Temple and Jane Withers... pic.twitter.com/CeMFBycjo2

— Classic Movie Hub (@ClassicMovieHub) April 13, 2020
8. The most famous hair in the world
Shirley became known and admired for her hair. The secret of its softness, shine, and exclusive golden reflection is said to have come from her mother. 
Every two weeks, Shirley's mom washed her head with castile soap and then added to the rinse water a certain amount of vinegar. 
9.
A little influencer
Shirley filmed Wee Willie Winkie. In Heidi, she danced a Dutch dance that was copied in many public school programs. Both films became movie classics.
10. A great dancer
In 1938 she delighted the world with three more films and won more money than the president of General Motors. On Little Miss Broadway, she shared with the great dancer and later United States Senator, George Murphy.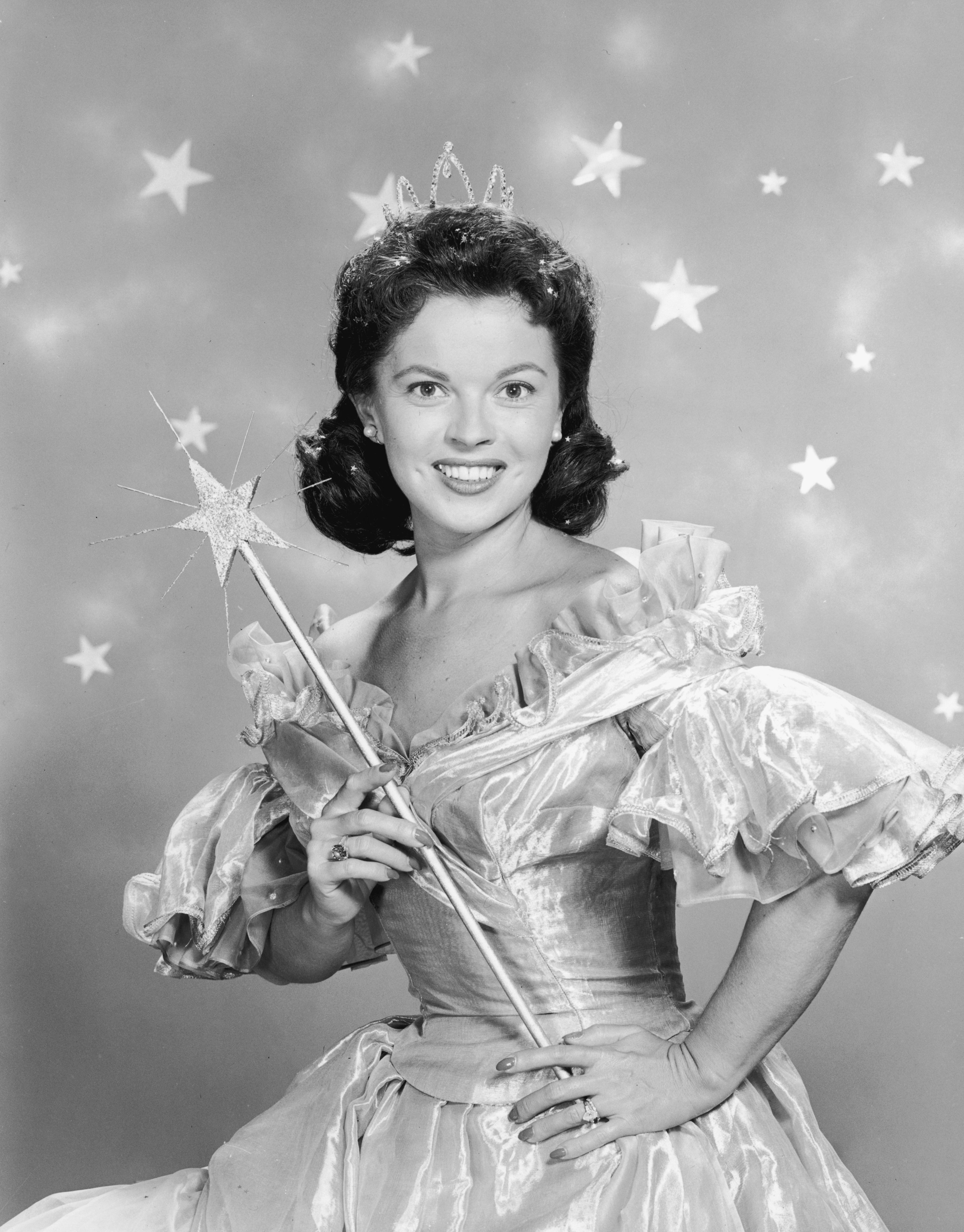 11. People prayed for her around the world
Shirley's popularity was growing around the world, and her club had four million fans. One day Shirley became ill with high fever and 20 thousand people in Indonesia got on their knees in a large field to pray for their recovery.
12. A woman once tried to kill her
The sudden attempt on her life occurred when she was 10. A woman pointed a big gun at her while she sang during a live radio appearance at CBS in Hollywood. Luckily, the police grabbed the woman and removed her from the studio.
13. Nobody wanted her to grow up
When Shirley filmed The Little Princess, which premiered in 1939 with great success, her popularity began to decline, because the audience was not prepared to see her grow.
Shirley Temple was born on this date April 23 in 1928. Photo credit: U.S. National Archives. #OTD pic.twitter.com/FZyCfyc2fp

— Dr. Jeffrey Guterman (@JeffreyGuterman) April 23, 2020
14. Goodbye to Fox
In 1940, when Young People premiered and did not achieve the expected success, the Temple purchased their daughter's contract from Fox. They justified their decision by telling the audience: "We have decided that Shirley will have a private life when she starts high school.
15. An MGM producer sexually harassed her
After working all those years with Fox, the child prodigy signed a contract with the MGM. On her first meeting with one of their producers, the man exposed himself in front of her. However, Shirley was just 12 years old and had never seen the male anatomy before, so she just burst into a nervous laugh and the predator simply demanded her to go out of his office.
16. Doing what everyone else does for the first time
Shirley was 12 years old and she was enrolled in the exclusive school for young ladies Westlake School. For the first time she attended one and all the things that her companions regularly did, were new to her. Together with the girls, she went to the movies, to dance and to witness sports competitions.
Happy Birthday to Ms. Shirley Temple, one of biggest child actresses of the 1930s! She was also a singer, dancer, businesswoman, and diplomat 💐 pic.twitter.com/5YZr4Owzqq

— GIPHY Pop (@GiphyPop) April 23, 2020
17. No more golden locks
At the end of 1940, she signed a contract with Metro-Goldwyn-Mayer to work on films during her school holidays. Shirley had become an attractive young woman. Her hair was wavy; it had turned a dark brown, with reddish flashes.
18. Her first kiss
She filmed Kathleen, which premiered in 1941. A year later she worked on Miss Annie Rooney for United Artists and the studios proclaimed that for the first time in her life a boy kissed Shirley in a film. It was the young actor Dickie Moore, but he gave her a simple kiss on the cheek.
19. She got married twice
In 1945 Shirley married the Army Air Corps private turned actor, John Agar. The couple welcomed a daughter named Susan in 1948, but the following year, Shirley divorced him.
First Lady Eleanor Roosevelt and Shirley Temple in Hollywood, California on this date March 18 in 1938. Photo credit: AP. #OTD #WomensHistoryMonth pic.twitter.com/EpmInGKF3I

— Dr. Jeffrey Guterman (@JeffreyGuterman) March 18, 2020
Two years after her split from John, Shirley married the San Francisco businessman Charles Black, who gave her an entry into the world of politics and two children, Lori and Charles.
Shirley served as ambassador to both Czechoslovakia and Ghana. Charles and Shirley remained married until his death in 2005 at the age of 86.
20. She beat cancer
Shirley got diagnosed with cancer after she felt a burning sensation in her breast during a delegation trip in 1972. The actress then had a mastectomy done and went on to speak about her journey publically to urge other women to get themselves checked.
21. Shirley's most cherished role
During an interview in 2006, Shirley said that there is "nothing like real love," and therefore views her greatest roles in life as that of a mother, wife, and grandmother.
22. Her mother's dedication
Gertrude, Shirley's mother, also took her responsibility seriously. Every night before Shirley dozed off to dreamland, her mom coiled her hair into 56 pin curls while making her recite her lines.
By morning, Shirley had usually memorized everyone's lines, not just her own.
23. Presents by the thousands 
By the time Shirley turned nine, her popularity had grown to the stage where she received 135, 000 presents from fans around the world wishing her a happy birthday.
Some of the less conventional gifts included a prize Jersey calf sent by schoolchildren in Oregon and a baby kangaroo from Australia.
The appearance of Shirley Temple was the definition of the word "innocence", however, things with her daughter were not so rosy.
Her daughter, with her second husband Charles Alden Black, was at first a symbol of the happiness she deserved after the hell she lived with her marriage to actor John Agar.