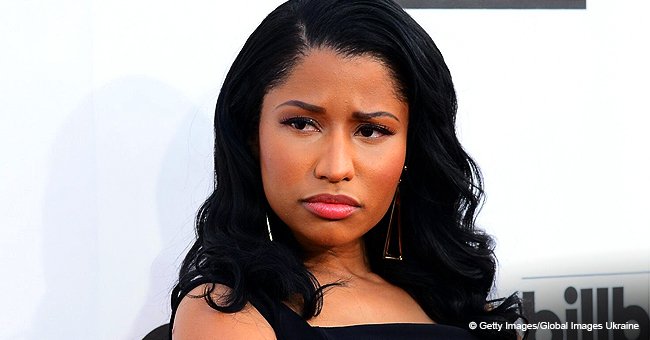 Nicki Minaj calls out Grammys producer for allegedly bullying her into silence for 7 years

Nicki Minaj hasn't won a Grammy in quite a long time, and her fans have been noticing it. After yet another snub at this year's awards show, the rapper finally broke her silence and said that she was bullied to stay quiet by a Grammy producer for seven long years.
It's nothing new for artists to call out the Grammys regarding the politics that go with choosing a winner every year, but this time it's Nicki Minaj's turn to step out and say her piece. The rapper decided to respond to a fan who questioned why Nicki's never gotten an award despite being one of the most prominent names in the rap genre for years.
It turns out, Nicki did get into an argument with one Grammy producer names Ken Ehrlich. The producer is the same one that Ariana Grande called out for allegedly lying. However, Nicki had not said anything in the past seven years because she was bullied into staying quiet, but it seems she's had enough and is ready to spill the tea.
"I was bullied into staying quiet for 7 years out of feat. But I'll tell my fans the REAL on the next episode of #QueenRadio they deserve the truth."
Minaj plugged her radio show, Queen Radio, where she will be revealing the truth once and for all. Despite another snub, Nicki decided to congratulate all the other artists who won that night, including her rival, Cardi B.
The "Dip" rapper wasn't present at the awards show this year, but she did get involved in some internet drama because of it. After BET tweeted "And Nicki Minaj gets dragged by her lace front" after Cardi B won an award, she decided to pull out of the BET Experience Concert and Award Show that she was supposed to headline alongside Cardi B and other Young Money artists like Weezy.
It turns out that the feud between Nicki and Ken Ehrlich began in 2012 when the producer was disappointed with the performance she gave at the Grammys.
"I was not proud of what we did with Nicki Minaj three years ago. I thought that was a disappointment both in terms of what we did and to an extent what she did. I'm not going to absolve us of any responsibility, but it just wasn't good. If it had been controversial and good, I think I would have been proud of it. But we probably let out the string a little too much on that one"
After beginning in 2012, the feud eventually carried on up until today, which explains Nicki's absence in the Grammy Awards list of winners year after year.
Please fill in your e-mail so we can share with you our top stories!