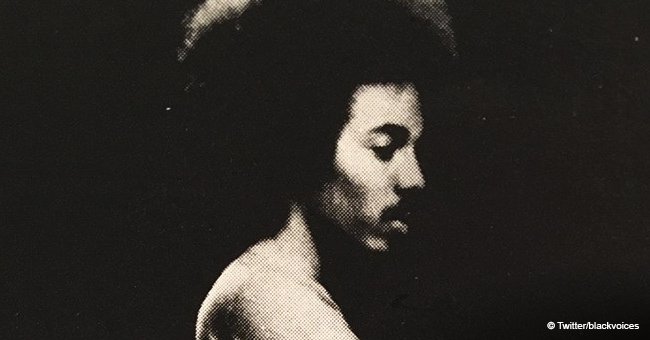 Late R&B legend Reggie Lucas omitted from 'In Memoriam' segment at Grammys & people are outraged

Reggie Lucas, the late R&B and Jazz legend who produced most of Madonna's debut album, was missing from the "In Memoriam" segment in Sunday's broadcast of the Grammys and social media users, including Reggie's daughter, have called out the award organizers.
Lisa Lucas, the executive director of the National Book Foundation, tweeted her disapproval of her father's snub that same night the Grammy Awards held.
"I feel some kind of way that the Grammys forgot my dad, a Grammy winner, in the In Memoriam section," she said. "I'm actually fully offended."
In a follow-up tweet, Lisa revealed that she was still "so enraged" that the Recording Academy did not celebrate her father.
The next day, Lisa seemed to have found her father's name in the Grammy Awards program, but it was misspelled as "Reggie Lucus."
She tweeted:
"Looks like it *might* have been in the program but didn't warrant inclusion in the slideshow, but um they spelled his name wrong anyway?! What in the world."
RECOGNIZING EVERY TALENT
Speaking to HuffPost, Lisa further stressed the importance of the Recording Academy recognizing her father for his work.
"It's unfortunate when they fail to recognize their own, particularly somebody who had won a Grammy," she said. "We have to try to honor our own, in different industries, on the big stages that we have."
Lisa added that a mention during the "In Memoriam" segment would ensure that people like her father — producers, songwriters, and other music makers behind the scenes — get recognition for their work.
"You want — especially within the year of someone passing — you want so much to know that their life mattered. These In Memoriams, for people watching, you might not have a direct relationship to the people that you're seeing. But you might have a relationship to the music, or not know that somebody whose face you're seeing had a part in a song that you listen to all the time or that you've played at your wedding."
Reggie died of advanced heart failure last May at a Manhattan hospital. He was 65.
REGGIE'S LEGACY
Reggie was a member of Miles Davis's touring band of the early and middle 1970s and produced six of the eight songs on Madonna's eponymous 1983 debut album.
Other songs attributed to him include Stephanie Mills' 1980 hit "Never Knew Love Like This Before." He won a Grammy for best R&B song for co-writing the tune.
Reggie also co-wrote "The Closer I Get to You," a 1977 hit for Roberta Flack and Donny Hathaway, that has been covered by artists like Luther Vandross and Beyoncé.
WHAT REALLY MATTERS
Despite her outrage at the Grammys' omission of her father, Lisa insists that it's the music he left behind that matters.
"With or without the recognition in a slideshow in an award show, one night, one year, I think that the music is what matters," she said.
PREVIOUS GRAMMYS BACKLASH
The Recording Academy is yet to respond to this latest wave of criticism, but there have been quite a few since the event aired on February 10.
The Grammys were criticized for having Jennifer Lopez — a Latina — headline a tribute performance for Motown, a historically black music genre.
The awards also faced backlash after they cut off the mic of Canadian rapper Drake, during his acceptance speech.
Please fill in your e-mail so we can share with you our top stories!