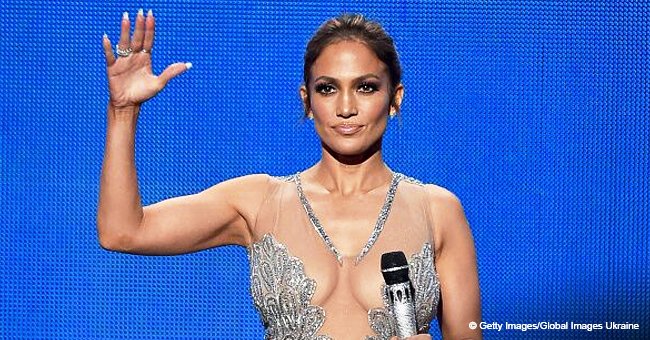 J.Lo will reportedly sing Motown tribute at Grammys during Black History month, Twitter reacts

Singer and Actress, Jennifer Lopez is set to sing the Motown tribute at the Grammys during Black History Month. However, Twitter users were not impressed.
Jennifer Lopez is known for being multi-talented. She has made her mark in almost every aspect of entertainment including singing, dancing, acting and even, producing.
While her talents might make her the perfect candidate to do the Motown tribute, music fans disagree. Many took to Twitter to vent their displeasure.
Reports claim Lopez will perform a tribute to Motown during Sunday's Grammy Award. The decision left many Twitter users confused and angry.
Lopez has not confirmed her participation at the event yet. However, after the initial reports broke Twitter was sent into a flurry of distaste and unhappiness.
Motown Records was founded by Berry Gordy Jr. It was initially called Tamla Records in 1959 and became Motown Record Corp. in 1960.
The label is linked to black artists. Artists who had signed with the label included icons like Smokey Robinson, Stevie Wonder, Diana Ross, and Michael Jackson.
Thus when social media users heard the Motown tribute would be performed by a non-Motown artist they were perplexed. One user pointed out that many of the Motown legends are still alive and implied they should be singing the tribute instead, saying:
"Smokey is still alive. Stevie is still alive. Diana Ross. Lionel Richie. You know, actual Motown artists."
Others questioned why a singer from Puerto Rican decent would be chosen over African-American singers like Beyonce. Fans were particularly disappointed by the decision as the performance also falls during Black History Month.
The month is aimed at remembering important people and events in the history of African Americans. Fans could not fathom why the Grammy's did not choose a black artist to give the tribute as a means of supporting the essence of Black History Month.
Emmy winner, Loni Love took to her Twitter to express her displeasure. She compared J Lo's selection to the Liam Neeson debacle and the Virginia Governor's blackface college pictures.
Please fill in your e-mail so we can share with you our top stories!