Liam Neeson under fire after admitting hunt for a random black man to attack and kill
Actor Liam Neeson is facing major backlash after he admitted in an interview that he once set out to kill an innocent black man.
Liam Neeson recently revealed in an interview that after his friend was raped by a black man he went on a rage-filled mission. Detailing his actions, the actor revealed he would walk the streets with a weapon for a week after the incident which happened years ago.
He went on to say he hoped to take out his anger by killing whichever black man crossed his path. Looking back, the Hollywood star said he was ashamed of his actions.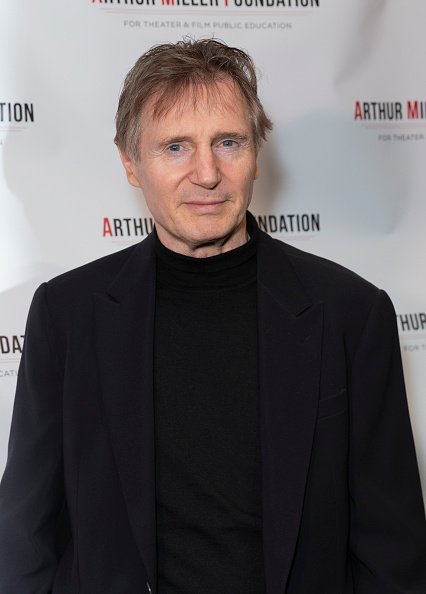 His remarks sparked widespread outrage. He was speaking to promote his new film Cold Pursuit which is a thriller about a man who seeks retribution after his son is murdered.
'I'm not racist,' says Liam Neeson
The interviewer asked how his character turns to anger. The actor responded that "something primal" takes over after someone close to you is the victim of violence.
He said, "God forbid you've ever had a member of your family hurt under criminal conditions. I'll tell you a story. This is true."
The premiere of Liam Neeson's film was cancelled last night, amid backlash for speaking about wanting to kill a 'black man' for the revenge of a friend's rape.

Kevin Maguire says it was the right thing to do, and his comments shouldn't be swept under the rug.@Kevin_Maguire pic.twitter.com/WP8ageT25k

— Good Morning Britain (@GMB) February 6, 2019
The actor went on to explain the story saying:
"She handled the situation of the rape in the most extraordinary way. But my immediate reaction was... I asked, did she know who it was? No. What color were they? She said it was a black person. I went up and down areas with a cosh, hoping I'd be approached by somebody - I'm ashamed to say that - and I did it for maybe a week, hoping some [uses air quotes with fingers] 'black bastard' would come out of a pub and have a go at me about something, you know? So that I could kill him."
Neeson has been subject to huge criticism for the comments. Piers Morgan and others in the industry have slammed his actions.
The journalist who did the interview, Clémence Michallon, told BBC News:
"Anyone hearing the thoughts that he's reporting here would be shocked and appalled in many ways, and he himself says he is ashamed to think of the way he used to think and says it's awful, so of course that shock set in really quickly."
"I'm not a racist."

Actor Liam Neeson addresses the controversial headlines surrounding a decades-old incident centering around rage, revenge and race with @RobinRoberts this morning on @GMA.

Watch the FULL interview HERE: https://t.co/MPgIRwyY9d pic.twitter.com/bmAZtyux2U

— Good Morning America (@GMA) February 5, 2019
In response to the backlash, Liam appeared in a second interview, this time on ABC's "Good Morning America." He defended his claim saying he's not a racist, adding that the race of the rapist did not matter. He claimed he would have reacted the same way if the person was another color or nationality.
"If she had said an Irish or a Scot or a Brit or a Lithuanian I would - I know I would - have had the same effect. I was trying to show honor, to stand up for my dear friend in this terribly medieval fashion," said Neeson.