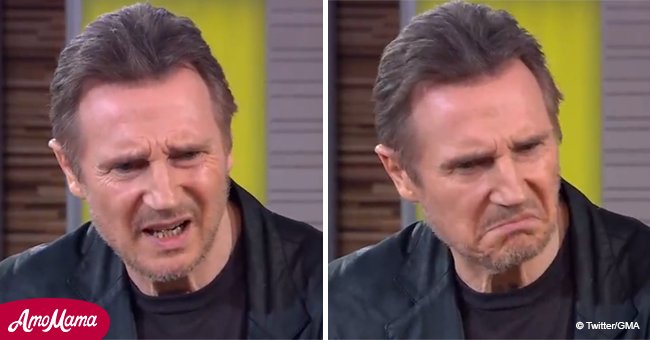 Liam Neeson breaks silence on his wish to kill a black man as the backlash continues
Following backlash regarding comments made by Liam on Monday, he appeared for a second interview and explained why "wanting to kill a black man" was not racist.
During an interview with The Independent in the promotion of his new movie, "Cold Pursuit," the conversation turned serious when Liam got asked how he tapped into the character's anger. In the film, Liam portrays a man who sought retribution after his son got murdered.
In response, Liam said that "something primal" kicks in when someone you care deeply for becomes a victim of violence and elaborated:
"I remembered an incident nearly 40 years ago when a very dear friend of mine was brutally raped, and I was out of the country, and when I came back, she told me about this. I had never felt this feeling before, which was a primal urge to lash out. I asked her did she know the person and his race. She said he was a black man."
Liam spoke of deliberately going into black areas hoping to find someone he "could unleash physical violence" upon.
On February 5, Liam appeared on ABC's "Good Morning America" and defended his claim of not being racist, and added that he would have reacted the same way had it been a person of another color or nationality as he said:
"If she had said an Irish or a Scot or a Brit or a Lithuanian I would - I know I would - have had the same effect. I was trying to show honor, to stand up for my dear friend in this terribly medieval fashion."
The "Taken" star is not proud of how he handled the extreme emotions he felt during that time and added:
"It shocked me, and it hurt me. I did seek help."
In an attempt to work through his anger, Liam power walked two hours daily and went to confession. Having learned from the experience, Liam wanted his comments to get people to talk and open up about racism and said:
"We all pretend we're all politically correct in this country...in mine, too. You sometimes just scratch the surface, and you discover this racism and bigotry, and it's there. "
The former Newcastle United footballer, John Barnes suffered racist abuse throughout his career. He found Liam's comments commendable as he told Sky News:
"I believe that Liam Neeson deserves a medal and I'll tell you why. I've listened to the whole transcript, Liam Neeson was talking about his film, revenge, and he's talking about how revenge doesn't do anyone any good."
Speaking of society's role in the situation, John continued:
"Now if you listen to everything he's talking about, he's talking about in the moment, and you can't blame Liam Neeson for thinking what he feels, and this is a while ago because this is what society has shown him that black people do, Muslims do. This is what society has wrongly shown him; this is what the media has wrongly portrayed to him."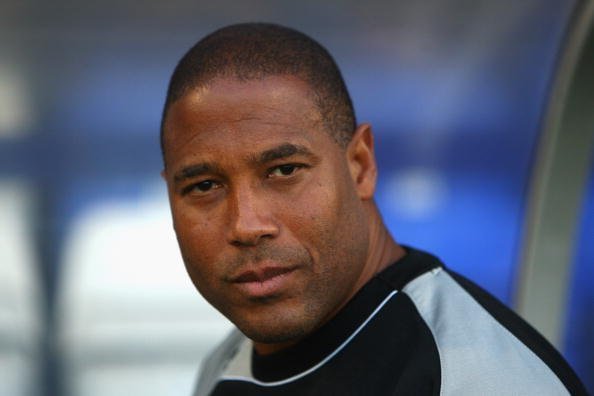 John Barnes prior to the Carling Cup second round match at Prenton Park on August 25, 2009, in Birkenhead, England.| Photo: Getty Images
But these recent weeks have not been easy for Liam as he is also mourning the death of his nephew, 35-year-old Ronan Sexton who passed away on January 16, 2018.
Back in June 2014, Ronan suffered a fall which caused severe head injuries he never fully recovered from. Ronan was the youngest of six children from Liam's sister, Bernadette Sexton.
Please fill in your e-mail so we can share with you our top stories!