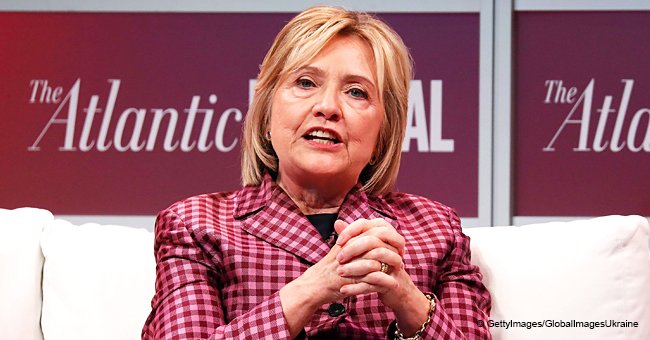 Hillary Clinton mocks Trump and GOP for copying her campaign slogan with an ironic message
Hillary Clinton recently slammed Donald Trump for copying her 2016 presidential campaign slogan.
On Tuesday, February 12, 2019, the former Secretary of State retweeted a post made by the Republican National Committee featuring the U.S. President.
The tweet had Trump with his right arm in the air and the words "We're only getting stronger together," prompting Clinton to intervene.
CHALLENGING TRUMP
"Stronger Together" was the slogan chosen by the 71-year-old to go head to head with Trump in 2016, after testing 84 other slogans that didn't really work out.
Clinton believes that the President copied her slogan and, as a response, dared him to copy her "plan on health care, a fairer tax system and voting rights" as well.
The "Stronger Together" slogan was most recently used by Trump during his rally in El Paso, Texas, on Monday. Upon learning of Clinton's tweet, the GOP hit back, telling her that she could have her slogan again if she ran for President.
So far, Clinton is yet to respond, but according to Steve Guest, the spokesman for the Republican National Committee, when candidates lose a campaign, they also lose their "monopoly on any slogans."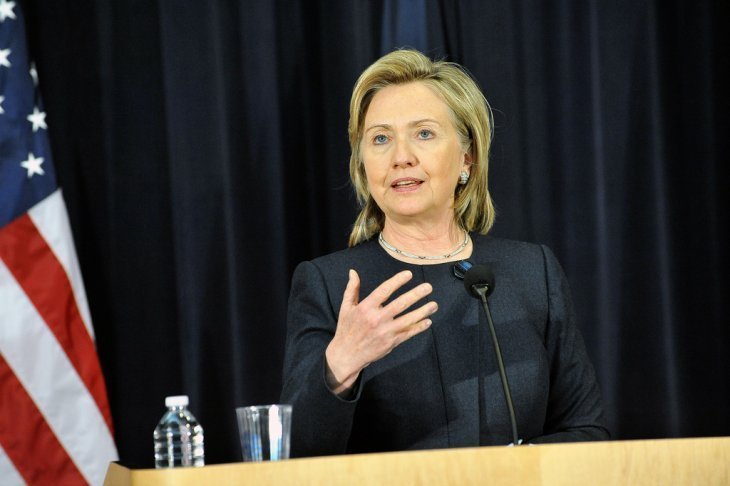 Former Secretary of State Hillary Clinton | Photo: Flickr
FACING CRITICISM IN EL PASO
The President's El Paso rally was the very first of his 2020 presidential election but not everything went according to plan as Trump had to deal with a few protesters.
While addressing the crowd, the mogul was interrupted on several occasions by protesters in the stands, leading the President's supporters to boo them and start chanting "USA, USA, USA."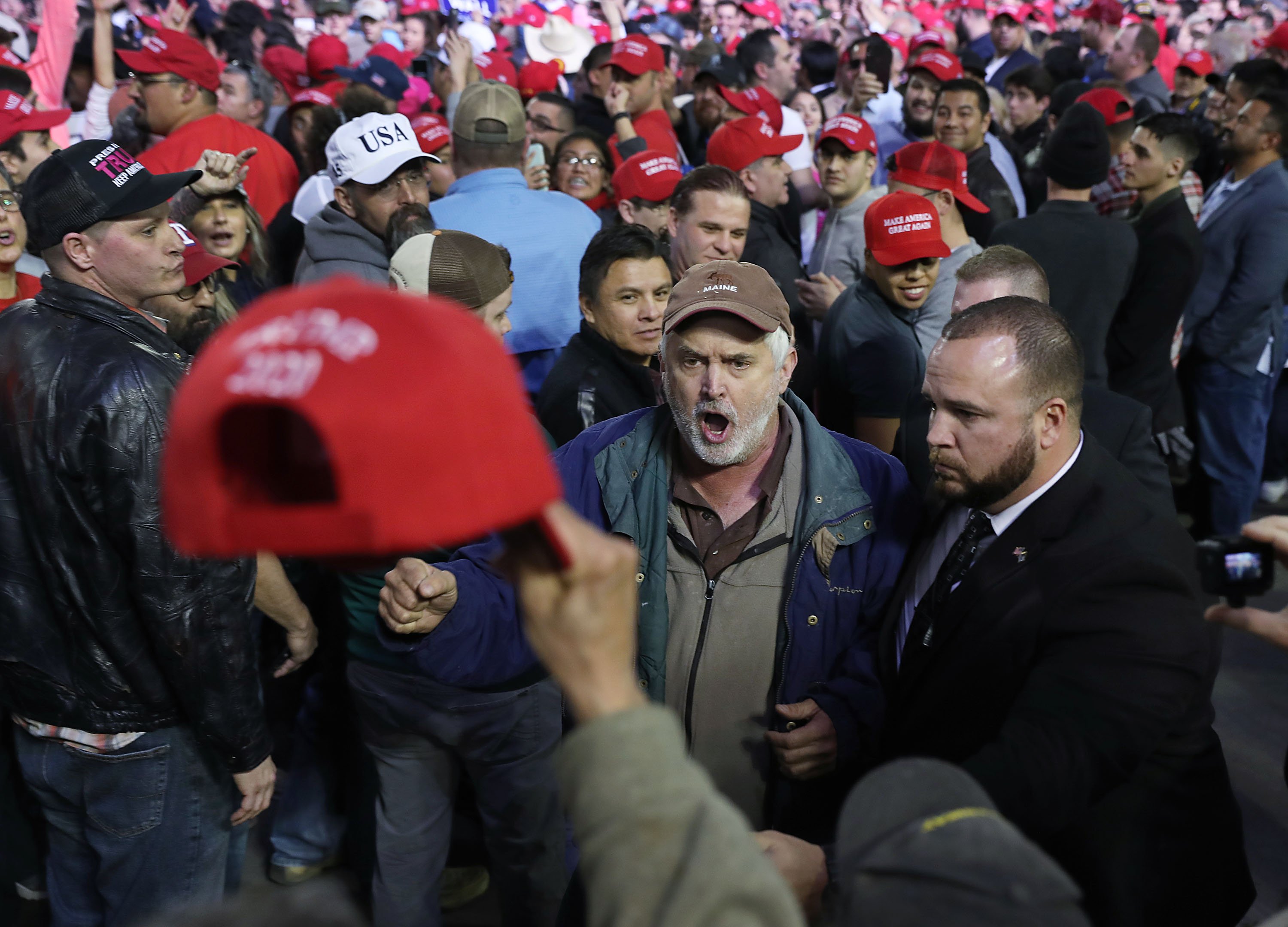 Protester being escorted out by security at Donald Trump's El Paso Rally | Photo: Getty Images
NOT BOTHERED BY THE PROTESTS
Security took care of the protesters by escorting them out of the rally, but they had to do it a couple more times considering the number of protesters that kept interrupting Trump.
"Is there any place that's more fun to be than a Trump Rally?"
Donald Trump, Fox News, February 11, 2019
Chants regarding the southern border were also heard throughout the rally, with supporters chanting "Build that Wall." Trump responded by saying that they should chant "finish that wall" because a lot of it had been built already.
Please fill in your e-mail so we can share with you our top stories!