Boys stop to declare Pledge of Allegiance next to a flag outside North Carolina fire dept.
A photo of two boys who stopped to recite the "Pledge of Allegiance" in their neighborhood has gone viral. The North Carolina fire department shared the picture, after getting permission to use it.
On today's episode of viral pictures, we have a photo of two young boys who paused to acknowledge a raised flag by declaring the Pledge of Allegiance in North Carolina.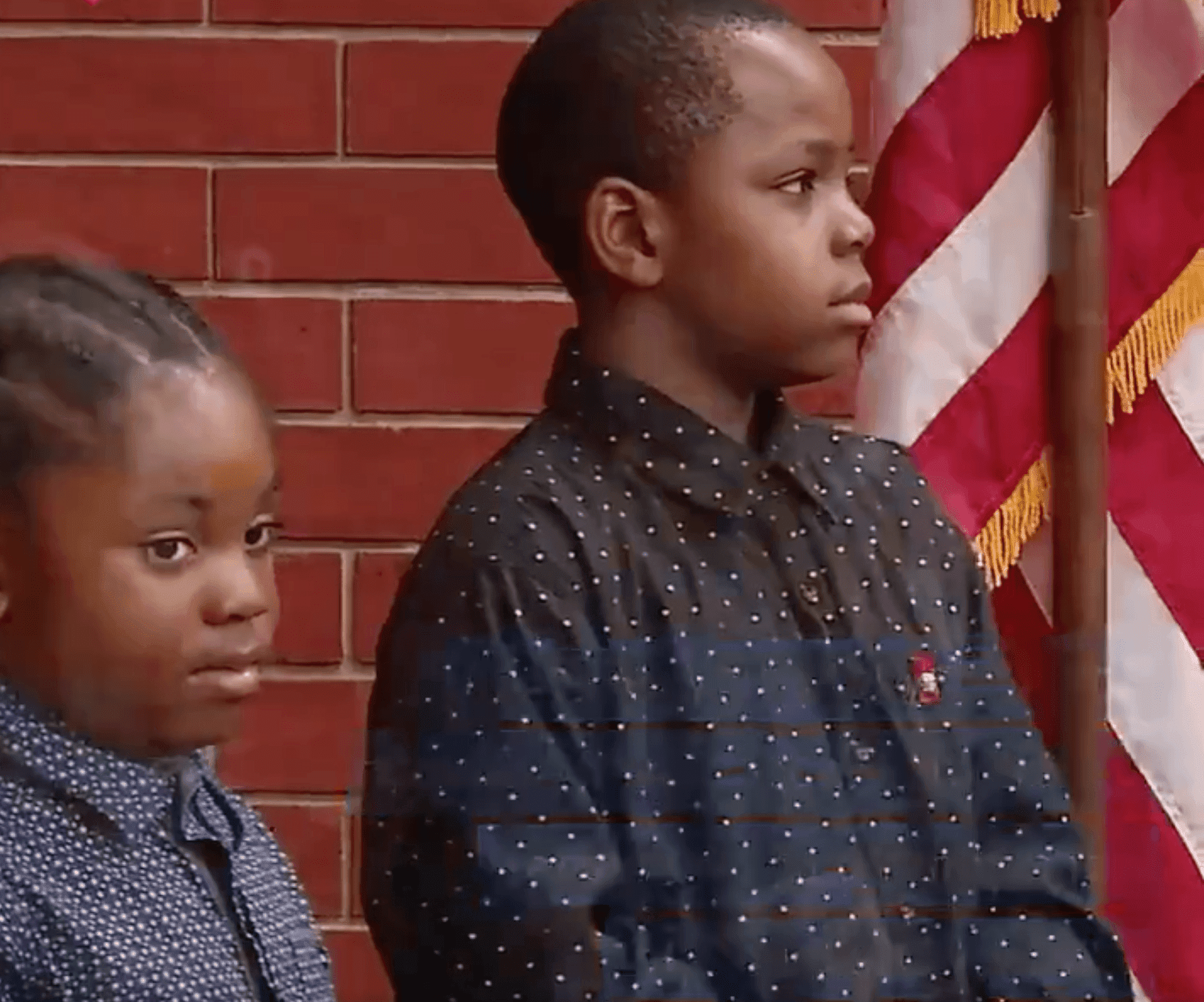 This event happened in front of a firehouse in Roseboro and caught the attention of the firemen.
Over the weekend, the fire department was pleased enough to post a picture of the boys, who are cousins, with their hands across their left chest in honor of a flag that was raised.
According to the department, their captain spotted the boys, 6-year-old Derrick and 7-year-old Thomas, paying their respects to the flag as they set eyes on it.
A picture, however hurriedly snapped, was taken and upon permission, the department shared it on Facebook, with a caption that explained how the fire department's Captain Herring had looked up to see the two as he was raising the flag to full staff.
Thomas and Derrick's actions might seem like a simple gesture, but the level of patriotism they showed is priceless. Many are highly impressed and have commended the boys' good-mannerisms, and of course, the accolades went straight up to their parents.
Derrick's mother, Ladi Ingram, said she was at work when her attention got called to the video of her son and nephew. While she was scared at first, she soon became filled with joy, realizing what the whole buzz was for.
RESPECTING THE FLAG: These two boys stopped to recite the Pledge of Allegiance in front of a North Carolina firehouse while an American flag was being raised — and their small act of patriotism has gone viral. 🇺🇸 https://t.co/pAaBV0uNE9 pic.twitter.com/BVkVhBf89Q

— CBS News (@CBSNews) February 14, 2019
According to her, Derrick and Thomas made her day; she didn't even realize when tears started rolling down her cheeks. She isn't surprised by the boys' act though, saying they have always been very matured for their age; you'd be surprised those two can hold a conversation like they are 21-year olds!
Ingram also plans to reward the kids for their nobility by taking them out on a video game outing. Video games or even more, these cousins deserve every reward for their noble act of acknowledging the Pledge of Allegiance.
America needs more people like this; those who respect the country and every one of its elements.