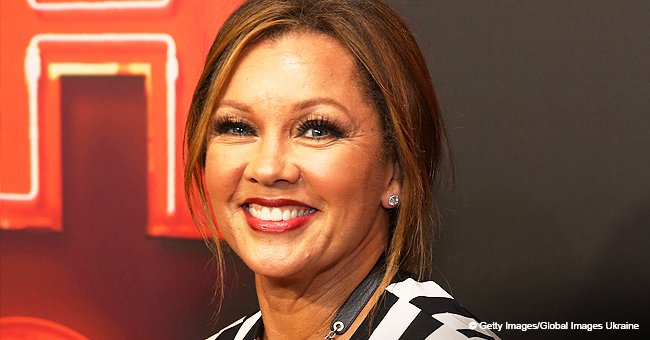 Vanessa Williams is a proud mom, shares video of daughter walking the runway in green mini dress
Vanessa Williams, the actress and fashion designer, took to Instagram to share a video of her daughter Jillian walking on a fashion runway in a beautiful green dress.
In the clip, the 29-year-old lady appeared confidently walking with her shiny, green mini dress resembling the one that the Disney fairy Tinker Bell wears. While her outfit was beautiful, the most striking aspect of the lady was her gorgeous, long, curly, blonde hair.
When Jillian was at the end of the runway, she started spinning around, something that was captured in slow motion to make the moment even more memorable. After two spins, she hit a pose and left.
For the caption, Vanessa set clear that they were at the New York Fashion Week and that she was a proud mother. "My spawn strutting her stuff on the runway," wrote the actress.
As soon as she uploaded that clip, her followers took to the comment section to share their thoughts.
"The crowds faces says it all MESMERIZED FABULOUS BEAUTIFUL," pointed out one user.
"That turn was amazing. She is fierce. She looks so much like you," admitted a second follower.
"Looks like she learned from the best eh!?!" wrote another person.
JILLIAN'S LIFE AND CAREER
Jillian is the daughter of Vanessa and Ramon Hervey II. Even though her career in the entertainment industry began in front of the cameras, she preferred pursuing a music career, so she and Lucas Goodman created the duo Lion Babe in late 2012.
From that point on, their popularity has significantly grown. So much so that they have collaborated with Pharrell Williams, Mark Ronson, and Childish Gambino. So far, Lion Babe has released one album titled "Begin," as well as an EP titled after the band's name.
VANESSA'S SHOWING HIS PRIDE
It is not the first time that Vanessa has proven how proud she is for having a daughter who followed in her footsteps. Earlier this year, the fashion designer posted a short version of Lion Babe's retro song video clip titled "Why."
Apart from that, Vanessa shared a short version of another song, "Get into the Party Life." Both songs have a retro feeling, which is why the tape seemed to be recorded for VHS.
At the moment, Vanessa keeps working in TV and films. Last year, she appeared in "RuPaul's Drag Race All Stars," "Me, Myself and I," and the TV movie "False Profits." Jillian, on the other hand, is focused on her modeling and music career.
Please fill in your e-mail so we can share with you our top stories!