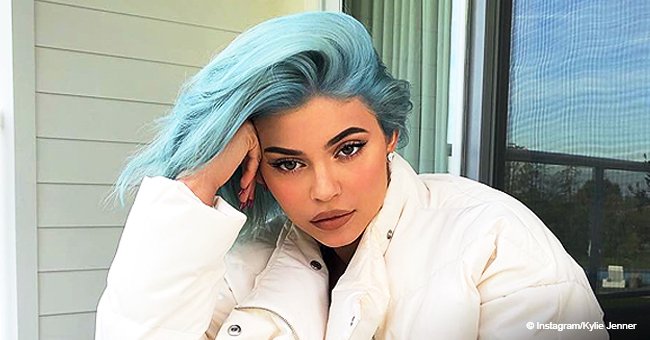 Kylie Jenner dragged after showing off Stormi's massive pile of presents after epic birthday bash
Kylie Jenner stunned fans with videos of her daughter Stormi's lavish first birthday party and presents. Her posts resulted in her being dragged for showing off.
Reality TV star Kylie Jenner went all out for her daughter Stormi's first birthday. She created "Stormiworld" last weekend to celebrate the day.
Jenner shared a cute video of Stormi eyeing up all her presents from the party the next day. The huge pile was much bigger than the little girl.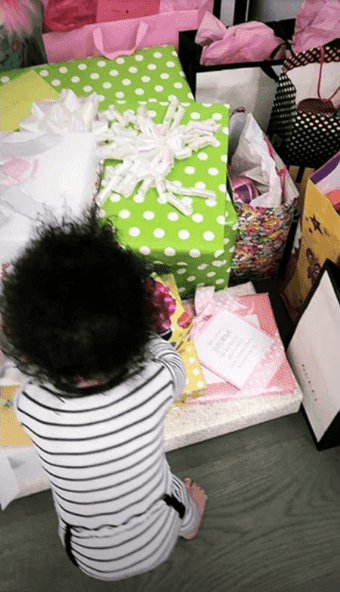 Stormi looking at her mountain of presents | Instagram stories: Kylie Jenner
In the video, Jenner tells baby Stormi that she is "so lucky." She then zooms around the pile of designer gifts. Jenner cooed over the presents with Stormi.
During the party on Saturday, Stormi was gifted her first ever Chanel bag. The expensive designer present was from DJ Khaled.
Khaled showed off the tiny red and gold purse for the one-year-old during the party. However, Jenner's recent post was not well received by fans.
Some fans were unimpressed at the money spent on her first birthday. Many felt it was unnecessary because Stormi "wouldn't remember it."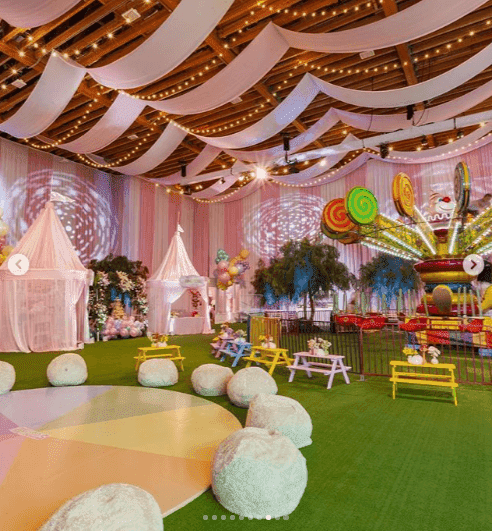 Decor inside Stormi's party | Instagram: Kylie Jenner
Others joked that they could "pay for college" with the amount of money Kylie spent on the party. One wrote:
"When a 1-year-old gets a Chanel bag now I'm reminded of how poor I am."
Another commented:
"If I had Kylie Jenner's money I absolutely would not throw a party for my baby on the same scale. Infants don't understand the concept of money, they didn't do it for Stormi they did it so she would be the talk of social media - & it worked."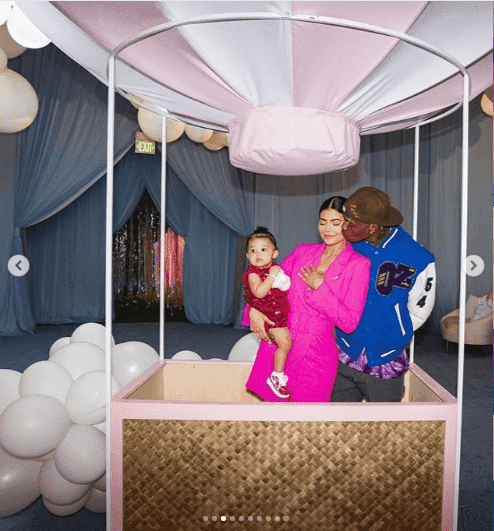 Stormi enjoying her party with her mom, Kylie Jenner and dad, Travis Scott | Instagram: Kylie Jenner
"Idc what anyone says. I'm disgusted at the amount of money Kylie Jenner spent on Stormi's FIRST birthday party that she won't even remember," wrote one Instagram user.
The Proud mum of Stormi ignored haters and continued to share snaps from the party. She also ensured they knew that she "went all out for her baby."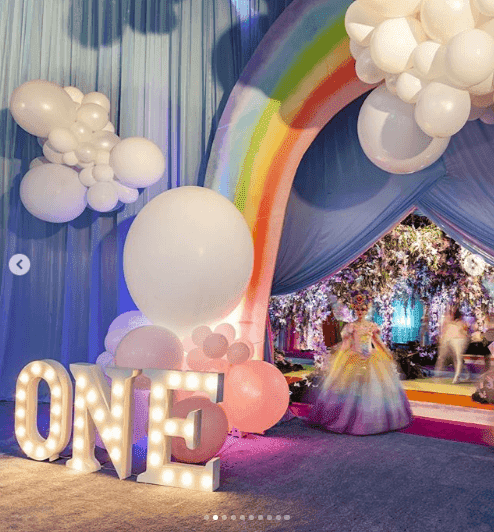 A glimpse of the entrance of "Stormiworld" | Instagram: Kylie Jenner
Guests entered the fictional world called "Stormiworld." The name is a tribute to Stormi's father, rapper Travis Scott's Astroworld album name.
The entrance was through an inflatable mock-up of Stormi's face. Guests then walked into a hall of pink decorations and amusements inside.
Jenner went as far as organizing to have Stormi merchandise sold during the birthday party.
Please fill in your e-mail so we can share with you our top stories!