Minnesota high school put on lockdown after racist posts result in police intervention
Chaos erupted on a Minnesota high school on Monday after police officers were called to campus. Students were upset about racist comments made by some of their classmates on social media, and tensions flared up to the point that the school went on lockdown for one hour.
Owatonna Senior High School staff and the Owatonna Police Department are under fire after an incident that took place at the school last Monday, leaving two students in custody and dozens in distress.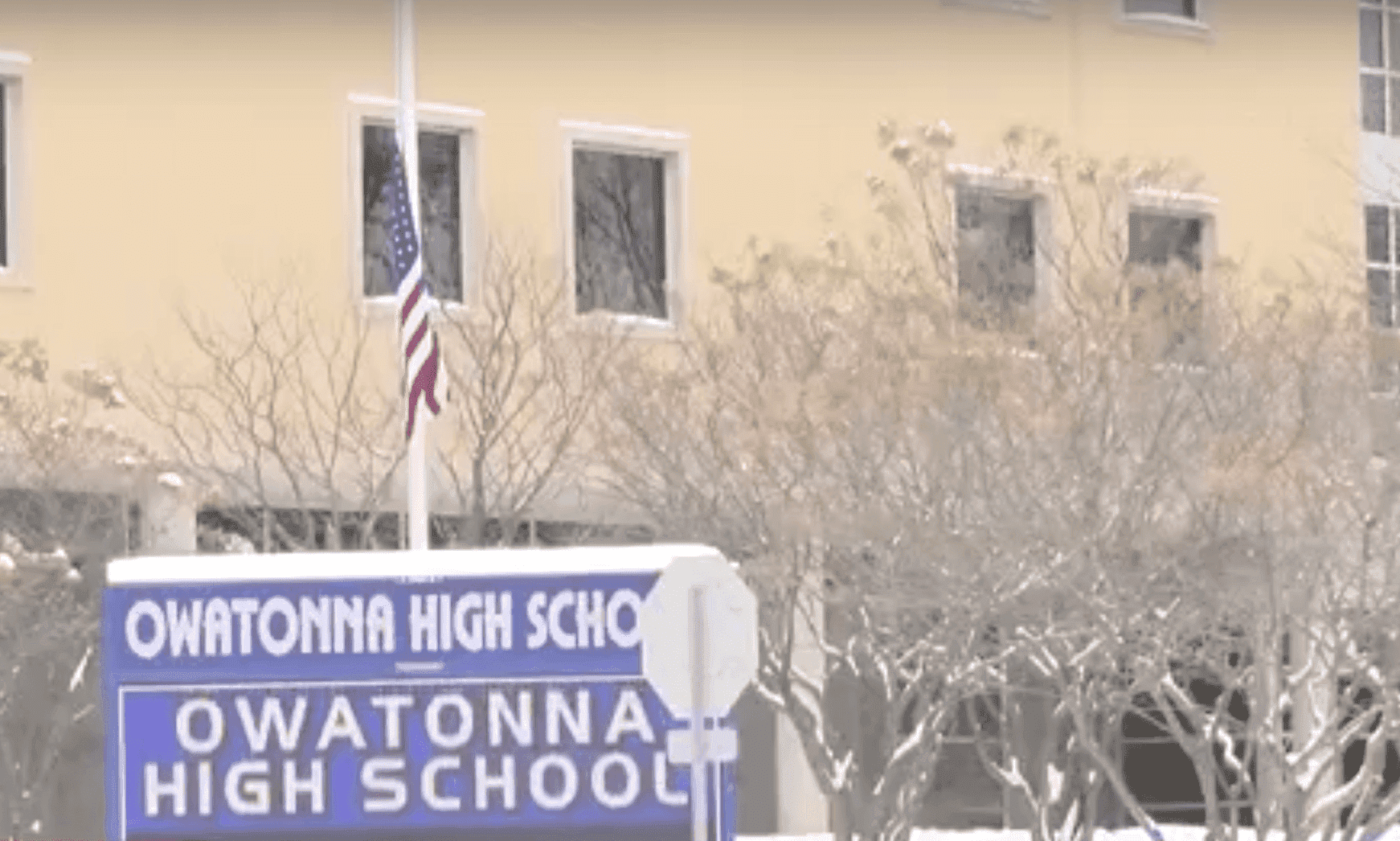 WHAT CAUSED THE INCIDENT?
According to reports, it all started over the weekend, when a few white students made racist remarks on social media aimed at their black classmates. Screenshots show the use of the n-word by three different students, and also a teenager wearing blackface.
"It's disgusting and sad what this society/generation has come to and I think someone should be doing something about this racism..."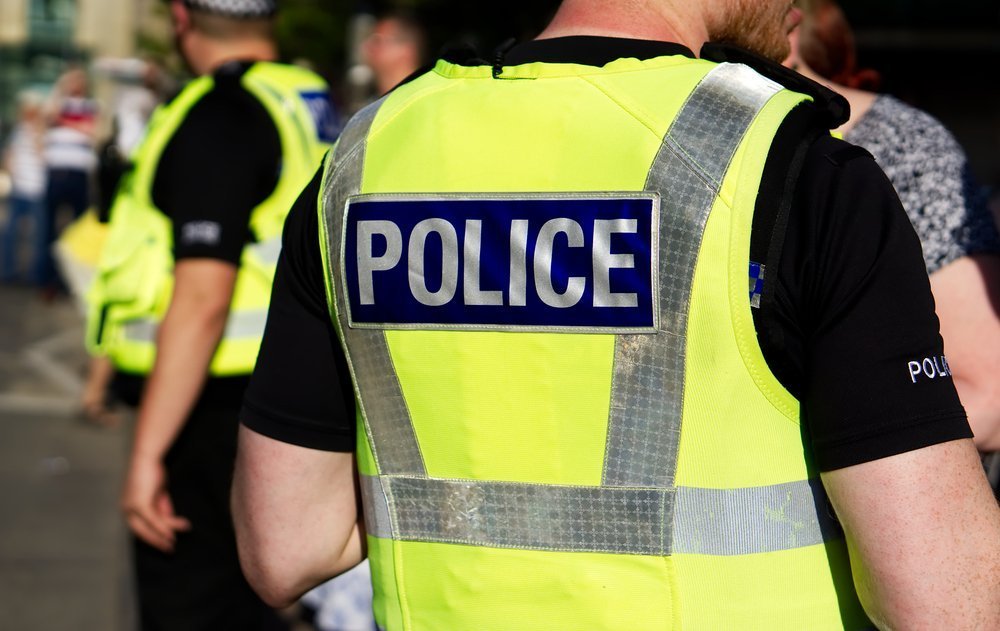 On Monday, students complained to the school authorities about the racist remarks, but the situation escalated when another post using the N-word repeatedly was shared at lunchtime.
Angered, some students tried to confront the person at the locker rooms, causing a disturbance and prompting OSH staff to ask for law enforcement help.
WHAT WENT DOWN?
Upon arrival, police officers said they found a large group of students being aggressive and disruptive in the common areas and the gymnasium. So, the principal called a lockdown "for the safety of the students."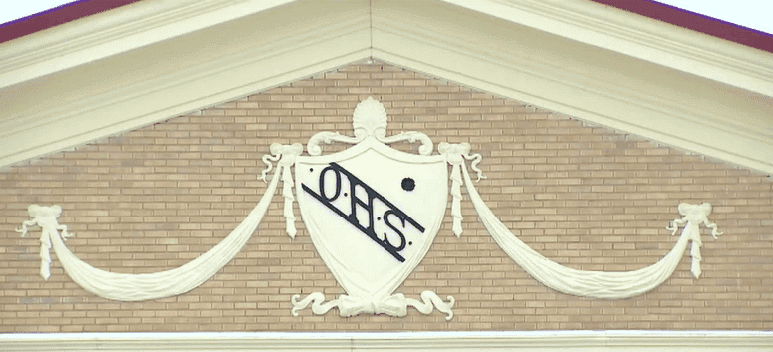 Owatonna Police Chief Keith Hiller told Owatonna's People Press that Unfortunately, "not all of the students complied," adding that some students continued to be verbally disruptive. "We are not aware of any physical altercations between students, and no students reported injuries."
However, videos were taken by students inside the gymnasium, where they claim some students were locked, show officers removing students from the doors by their clothes and necks.
I Saw EVERYTHING from START to FINISH. What those MEN. Did to us and the girls, IS DISTURBING, We were told WE WERE "THREATENING THE SCHOOL" But we were put in A BOX like animals and surrounded by 30 MEN W GUNS

— EJ (@elijahjjones11) February 11, 2019
WHAT WERE THE CONSEQUENCES?
One black female student was also captured allegedly trying to strike the same officer on the face, but she was pushed to the ground and arrested.
That student was taken to a correctional center and freed. She's charged by a juvenile delinquency petition with a felony for fourth-degree assault of a peace officer, a gross misdemeanor for fifth-degree assault and a misdemeanor for obstructing legal process.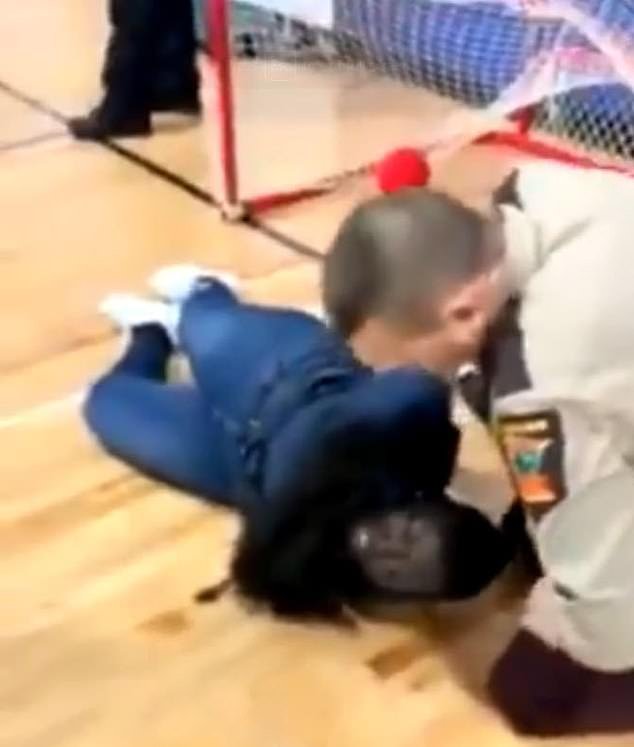 Another student was charged with a gross misdemeanor for fourth-degree assault of a peace officer and a misdemeanor for obstructing legal process. Law enforcement is not naming the students.
WHAT DO THE STUDENTS THINK?
Students believe that calling police only escalated the situation, creating an even more hostile environment at the school.
"I think they definitely handled it wrong by calling the cops," Eman Gabri, a sophomore, told Fox9. "Like if they called out the kids that were causing this, if they said, 'I want you, you and you in my office,' this probably wouldn't have happened today."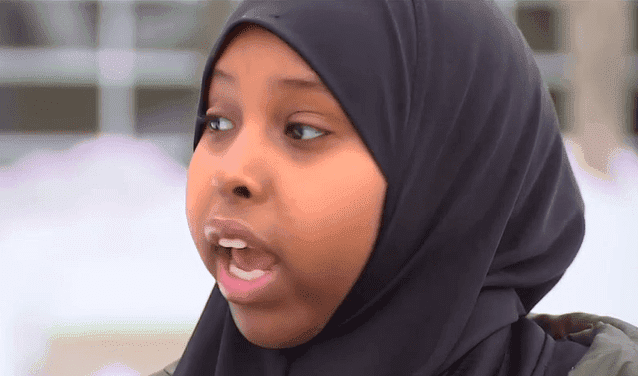 A message sent to the People's Press from a student read:
"It's disgusting and sad what this society/generation has come to and I think someone should be doing something about this racism … it's very sad and messed up, and if someone doesn't do anything, there's gonna be a bigger riot tomorrow."
WHAT DID OFFICIALS SAY?
Jeff Elstad, Owatonna Schools superintendent, said the school started an investigation on the social media posts and the students that are found responsible for them will be facing the consequences.
"Obviously we don't condone any of that behavior; in fact, it continues to be our goal to work towards racial equity and eradicate racism," he stated.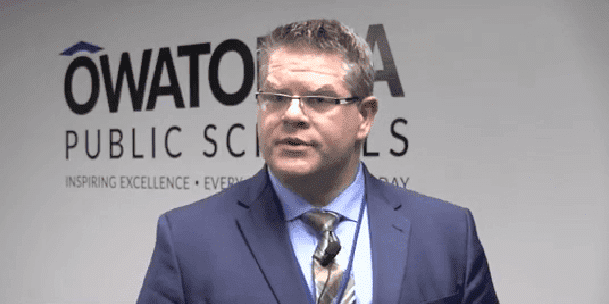 Chief Hiller believes the social media posts and what esteemed from them are not in any way indicative of the school's culture. He said:
"We have wonderful students at the high school, and we understand that a hateful social media post will get people worked up. This is not a true reflection of our high school population," he stated.
However, people on social media are asking Owatonna High School to take responsibility for their actions, accusing them of police brutality on kids and trying to sweep under the rug the racist behavior disclosed by their students.
Let me be clear- this isn't just a "one time thing". This isn't the first time the Owatonna Senior High School has swept racism under the rug. This isn't the first time young colored students are feeling and experiencing the HATRED from other Owatonna students. There is a bigger-

— lanny (@lannykinzz) February 12, 2019
A student's education & their physical & emotional safety are a schools primary responsibilities. Having police that act before thinking shows a neglect for safety. Allowing racist slurs & attacks to occur shows a neglect for education. @ohsoffice must hold its ppl accountable

— Memo (@lalo8696) February 12, 2019
Black students make up 8.5 percent of the school's enrollment. The school is 73 percent white, according to the Associated Press.
ANOTHER INCIDENT INVOLVING ABUSE OF POWER AT SCHOOL
Unfortunately, it is becoming more and more usual to see police using excessive force at school. A few weeks ago, a shocking video of an 18-year-old student being brutally beaten by a Jefferson Parish Sheriff deputy went viral online.
The incident took place at Higgins High School in the suburb of Marrero near New Orleans, when officials were called in after the teen, identified as Jami Coston, was accused by his teacher of bringing cigarettes to school because he smelled like it.
The dean at the school then asked a school resource officer (SRO) to search the Black teenager, which angered the teen. After Jami refused to cooperate with the officer, he was "escorted to the ground."
However, since he tried to fight back, the deputy suffered scrapes to his knee and right hand, while Coston suffered from a cut near his left eye that had his face bleeding profusely. 
He was detained at the Jefferson Parish Correctional Center for resisting an officer, battery on a police officer, and interfering with an educational facility. His family and schoolmates have led a protest in the school after they shared their plans of expelling the teenager, who was set to graduate in May.